$29.99
AUD
Category: Cat
This all-in-one guide to the world's favourite pet ensures that you can be the owner of a healthy, happy cat. From ancient breeds to modern hybrids, The Complete Cat Breed Book will help you choose the perfect companion for you. The book outlines the characteristics of the domestic cat and the various things to look for when choosing a cat. Each breed profile outlines the breed's history and its key characteristics, and features beautiful photographs. The book offers practical advice on the essential aspects of feline health, from handling and grooming to exercise, nutrition, and first aid. It also includes advice on how to identify and prevent common behavioural problems. Fully illustrated and featuring over 150 of the world's best-loved cat breeds, The Complete Cat Breed Book is the only cat breed guide you'll ever need. ...Show more
$19.99
AUD
Category: Cat
Like us, every cat is born under an astrological sun sign which depends on their date of birth. Just knowing their sun sign will give you some insight into your cat's personality and character, which can be helpful to your relationship and understanding how you might clash or chime with your kitty. In Cat Astrology Stella Andromeda answers all the burning questions you may have about your current - or future - pet, such as: Will an Aries cat suit your fiery Leo personality? Which star sign makes the lap cat? What's your kitty's lucky day of the week and favorite color? Stella also shares insights into the breeds that may best suit your personality, and shares that, if you know the time and place of your cat's birth, you can even have their astrological birth chart drawn upwhich yields even more information. Fun and insightful, Cat Astrology will allow you to get to know your cat on a deeper level, by harnessing the power of the zodiac. ...Show more
$24.99
AUD
Category: Cat
From the top feline doctor in Japan comes a fun, practical, adorably illustrated "cat-to-human" translation guide to decoding your cat's feelings. When your cat's tail is upright, she's saying hello. If it's quivering? She's happy to see you. But if it swishes ominously from side to side across your li ving room floor? Beware - your cat is annoyed. With nineteen bones and twelve muscles, cats' tails have countless ways of expressing their emotions. What Cats Want is here to uncover the meaning behind every movement, and the motivation beneath every quirk. Did you know, for example, that adult cats love to reconnect with their inner kitten? Or that cats prefer multiple watering holes over just one? Our cats are sophisticated-no matter what any dog lover says-and What Cats Want has the answers to every question asked by cat owners young and old. An invaluable new guide filled with creative tips and darling illustrations, What Cats Want provides a much-desired glimpse into the minds of our most mysterious pets. ...Show more
$29.99
AUD
Category: Cat | Series: Animal Happiness Ser.
Cats have a way of walking into our lives and making themselves right at home. No cat lover can imagine life without a feline presence -- even if it is only as fleeting as the occasional conversation with a neighbourhood stray. For all those who have succumbed to the charm of the cat comes the third edi tion of Mi>Meow: A book of happiness for cat lovers. A compendium of delightful and sometimes hilarious quotes captures the essence of this fascination. Some are by famous people (Mark Twain, Jean Cocteau, Ernest Hemingway) and others are philosophical, or light-hearted -- all are memorable. Accompanied by beautiful and heart-warming photography, this classic bestseller is now pouncing back into hard-back in a high-quality gift format for a collection to truly treasure. The result is a book to be enjoyed, savoured and dipped into again and again. ...Show more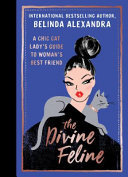 $35.00
AUD
Category: Cat
A charming and beautifully-written gift book about cats and the women who love them, from internationally bestselling novelist Belinda Alexandra.  
$22.99
AUD
Category: Cat | Series: Macmillan Collector's Library
Cats, be they much loved pets or inscrutable creatures, lend themselves to stories and literary invention. Part of the Macmillan Collector's Library; a series of stunning pocket size classics. These beautiful books make perfect gifts or a treat for any book lover. This edition is edited by Becky Brown.C lassic Cat Stories is a beautiful anthology that includes fairy tales and fables from the likes of Rudyard Kipling and Charles Perrault as well as comic tales from Saki and E. F. Benson. Cats of course have always had a dark and mysterious side which is explored to chilling effect by the likes of Edgar Allan Poe in The Black Cat and H. P. Lovecraft in The Cats of Ulthar. But above all, we love them and you'll find here stories about all kinds of cats that tug at the heartstrings and which celebrate their curious ways. ...Show more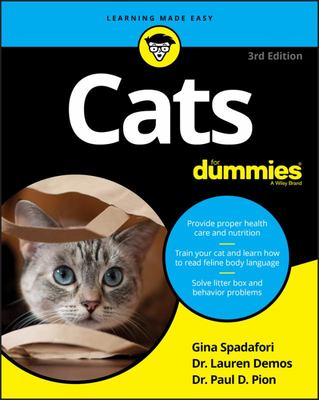 Cats for Dummies
by Gina Spadafori; Lauren Demos; Paul D. Pion
$37.95
AUD
Category: Cat
Everything you need to take care of your feline friend Cats are the purrfect pets: they're relatively easy to care for, a blast to play with, and sure to win the heart of every member of your family with their loving nature--and sometimes sassy demeanor Cats For Dummies gives you expert insight into e verything from cat behavior to what makes each type of feline unique. With this easy-to-understand guide, you'll be able to tackle those tough cat-astrophes from dealing with problem behaviors like scratching the furniture and missing the litter box--all while learning to understand what your cat is trying to tell you. Happily bring a cat or kitten into your life Keep your new four-legged family member comfortable and safe Live a happy feline-friendly life Keep your cat in prime health Whether you're looking to get your first kitten or adopt a senior cat, this book covers all the basics of feline cat care. ...Show more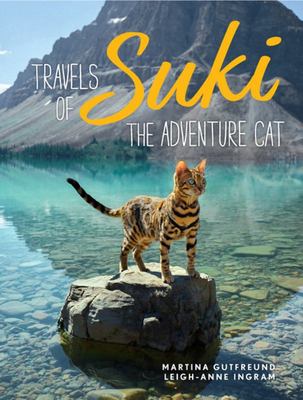 $26.99
AUD
Category: Cat
Suki is a gorgeous Bengal cat from Canada who isn't afraid of taking her tiny paws on big adventures. From the castles of Europe to the sunny shores of California, her travels prove that anyone can wander the world. With inspirational words about exploration, Suki's readers are invited to travel with he r. Additionally, Suki looks absolutely elegant with each step she takes and has the photos to prove it! Full of gorgeous shots of her and her human, Martina Gutfreund, the book will continue in the popular Instagram account's tradition of taking in the wilderness and its boundless beauty. ...Show more
$19.99
AUD
Category: Cat
This fun and practical cat care book written just for kids will guide young cat owners in how to provide a safe, healthy environment, deliver daily care, and ensure positive interactions and rewarding, long-term relationships with feline friends. Pet expert Arden Moore helps kids understand how cats thi nk and what they need to be happy and healthy, whether socializing a spunky new kitten or welcoming an adult cat into a household. Along with essentials on topics such as how to read a cat's body language and proper litter box protocol, fun and fascinating features cover the history of cat-human relationships, why and how cats purr, "Ask the Vet" Q&As, trivia, DIY cat toys, and even tips for training a cat to come when called (yes, you can ). Information-packed and filled with photography and colorful illustrations that infuse each page with feline energy, A Kid's Guide to Cats equips kids with everything they need to know to be great cat caretakers and companions. ...Show more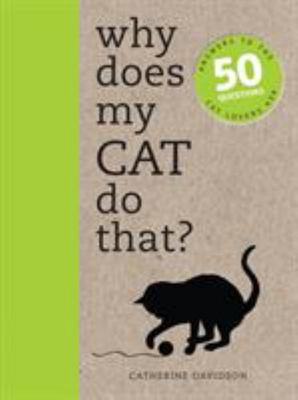 $19.99
AUD
Category: Cat | Series: Why Does My. . ? Ser.
Why does your cat always head straight for visitors who cant stand feline company? Why does he chatter his teeth when he sees a bird and prefer pond water to fresh? This book will help you solve the riddles of your cats behaviour and put your own into context, too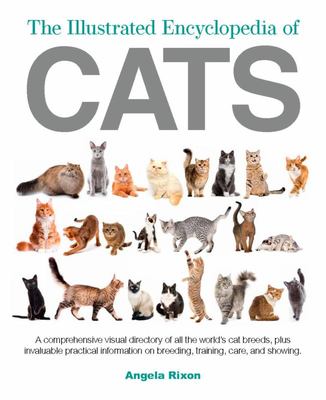 $29.99
AUD
Category: Cat
The Illustrated Guide to Cats is 256 pages devoted to your whiskered friends. With exceptional photography, it's a must-have for cat lovers.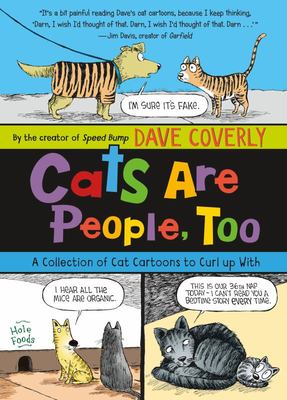 $26.99
AUD
Category: Cat
Here is an irresistible collection of clever cat-themed cartoons--a companion title to Dave Coverly's Dogs Are People, Too: A Collection of Cartoons to Make Your Tail Wag. This collection contains over a hundred of Dave's funniest cat cartoons from his nationally syndicated panel Speed Bump, as well as cat doodles and interviews from eight other award-winning cat-loving cartoonists. Filled with cat clichés, cat bloopers, and pop "cature," this is a compelling gift item perfect for animal-lovers of all ages.Christy Ottaviano Books ...Show more