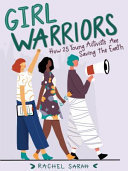 $24.99
AUD
Category: Children's True Stories
Age range 9 to 12Interviews with 25 eco-activist teens present a hopeful picture of the future of environmentalism.Girl Warriors: How 25 Young Activists Are Saving the Earth tells the stories of 25 climate leaders under age 25. They've led hundreds of thousands of people in climate strikes, founded non- profits, given TED talks, and sued their governments. These fearless girls and young women from all over the world are standing up to demand change when no one else is.Interview subjects include: Daphne Frias, Saoi O'Connor, Maya Penn, Selina N. Leem, Elsa Mengistu, Catarina Lorenzo, Ridhima Pandey, Isha Clarke, Hannah Testa, Haven Coleman, Lilly Platt, Ayisha Siddiqa, Melati and Isabel Wijsen, Kallan Benson, Shreya Ramachandran, Jamie Margolin, Imogen Sumbar, Bella Lack, Malaika Vaz, Mabel Athanasiou, Elizabeth Wathuti, Sarah Goody, Vanessa Nakate, Haile Thomas, Isabella Fallahi ...Show more
$16.99
AUD
Category: Children's True Stories
Adrift on the Antarctic pack ice with no means of escape and no hope of rescue, Ernest Shackleton and his men are surely doomed. In August 1914, Ernest Shackleton and his men set sail for Antarctica, where they plan to cross the last uncharted continent on foot. In January 1915, his ship, the Enduranc e, becomes locked in pack ice. Later, it sinks without a trace. To survive, Shackleton and his crew of twenty-seven men must undertake a trial even more extreme than their planned crossing of the frozen continent. Their aim is to make it home against tremendous odds, with only lifeboats to cross the heavy seas of the South Atlantic - and the life-saving power of Shackleton's extraordinary leadership skills. 'An incredible true story brought to life in a highly readable style.'- Michael Smith, author of Shackleton: By Endurance We Conquer ...Show more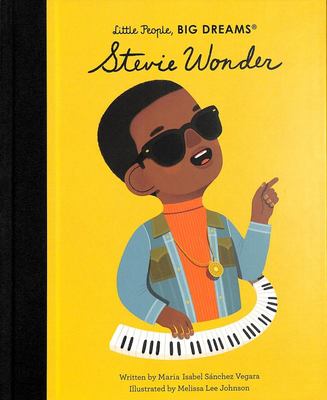 $19.99
AUD
Category: Children's True Stories | Series: Little People, Big Dreams
In this book from the critically acclaimed, multimillion-copy best-selling Little People, BIG DREAMS series, discover the life of Stevie Wonder, the genius behind some of the world's best-loved songs. At just 8 years old, it was clear that Steveland Judkins was going to be a star. Renamed Stevie Wonder for his astonishing talent on the piano and other instruments, he wrote and performed some of the biggest hits of the 1970s. Stevie became known for his inventiveness, his soulful voice, and the social commentary in his lyrics. He is a UN Messenger of Peace and remains one of the music world's most iconic figures. This inspiring book features stylish and quirky illustrations and extra facts at the back, including a biographical timeline with historical photos and a detailed profile of the great musician's life. ​Little People, BIG DREAMS is a best-selling series of books and educational games that explore the lives of outstanding people, from designers and artists to scientists and activists. All of them achieved incredible things, yet each began life as a child with a dream. This empowering series offers inspiring messages to children of all ages, in a range of formats. The board books are told in simple sentences, perfect for reading aloud to babies and toddlers. The hardcover versions present expanded stories for beginning readers. Boxed gift sets allow you to collect a selection of the books by theme. Paper dolls, learning cards, matching games, and other fun learning tools provide even more ways to make the lives of these role models accessible to children. Inspire the next generation of outstanding people who will change the world with Little People, BIG DREAMS!   ...Show more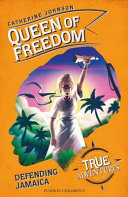 $14.99
AUD
Category: Children's True Stories
The thrilling true story of how one woman masterminded slave resistance to British rule in eighteenth-century Jamaica - part of the True Adventures series.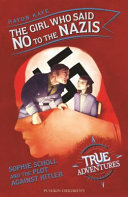 $14.99
AUD
Category: Children's True Stories
A true story of incredible courage about how a young student and her friends stood up to fascism in Nazi Germany - part of the True Adventures series. In 1942, a young woman named Sophie Scholl arrives in Munich to begin her studies at university. Reunited with her beloved brother Hans, a medical stude nt, she finds new friends in a group of young Germans united in their passion for jazz music, dancing, art and philosophy - all things that the Nazi regime regards with deep suspicion. In her lectures, Sophie hears whispers of a mysterious group called The White Rose who dare to defy the Nazis. Incendiary leaflets begin to appear, protesting the betrayals and atrocities of the fascist regime and calling on others to act. At the same time, Sophie discovers that her new friends, including her brother, are united by more than just their love of art and music. Soon, she will become another petal of The White Rose and be drawn into a world of rebellion and subterfuge, compelled to carry out acts of great danger and courage. ...Show more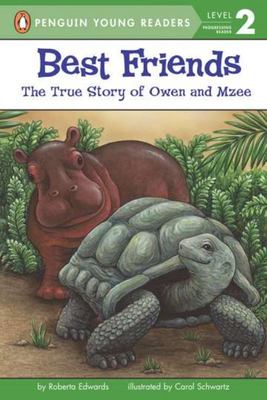 $7.99
AUD
Category: Children's True Stories | Series: Penguin Young Readers, Level 2 Ser.
After the 2004 tsunami in Southeast Asia, a little hippo named Owen was discovered orphaned and alone, far from home. Come read the true and heartwarming story of the animal sanctuary that provided a new home for Owen, where he found an unlikely best friend in a 130- year-old tortoise named Mzee.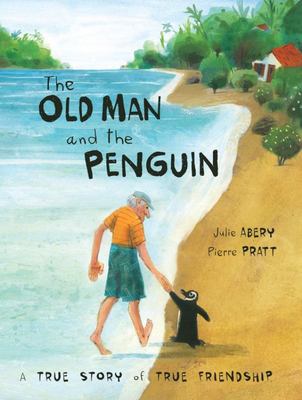 $36.99
AUD
Category: Children's True Stories
Told in rhyming verse, this is the touching true story of an oil-soaked penguin, the man who rescues him and an unlikely friendship. Joao hears "a sorry screech" as he walks along the shore near his home. It's from a penguin, whose feathers are soaked in oil. Barely moving on the sand, too tired to swim , too weak to stand... Joao must save this little guy. Without his help, he'll surely die. Joao takes the penguin home. He cleans him, feeds him and nurses him slowly back to health - and the pair develop a special bond. When the penguin is fully recovered, Joao knows it's time to return him to the wild where he belongs. But the penguin has other ideas... Told in rhyming verse, this heartwarming picture book tells the true story of Joao Pereira de Souza of Brazil, who cared for a Magellanic penguin that had been caught in an oil spill. When Joao tried to release him back to the wild, the penguin returned to Joao's home and stayed for months. The penguin, named Dindim by Joao, did eventually leave, but he now returns to visit his friend for five months of every year. A charming read-aloud showcasing a tender relationship between an animal and human, this book also promotes environmental awareness and stewardship, and explains how human activities often threaten wildlife. Author Julie Abery includes information about Joao and the penguin, how wildlife is affected by oil spills every year, and what to do if you find wildlife in distress. The lively art by award-winning Pierre Pratt brings a touching sweetness and emotional depth to the story. There are character education lessons here on empathy, kindness and caring. AGES: 3 to 7 AUTHOR: Julie Abery is a children's author and early childhood educator. Originally from England, she has spent half of her life living in Europe, immersing herself in new languages and cultures. She currently lives in Switzerland. Pierre Pratt is an internationally acclaimed illustrator of over fifty books for children. Pierre's honors include three Governor General's Awards for Illustration and a prestigious Golden Apple Award. He divides his time between Lisbon, Portugal, and Montreal, Canada. ...Show more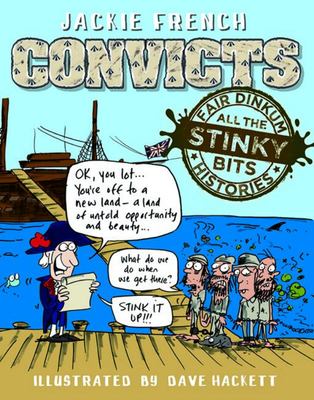 $14.99
AUD
Category: Children's True Stories
Telling BITS of history as they really were! In 1788, beautiful Australia became a prison as England sent their convicts to the new colony on crowded, smelly ships. And when they arrived, they brought the stink with them. Life as a convict was toughflogging was frequent, food was scarce, and they knew a lmost nothing about farming. Let alone their new home. Life as a convict stankin every way! Welcome to the most STINKY look at Australia yet! ...Show more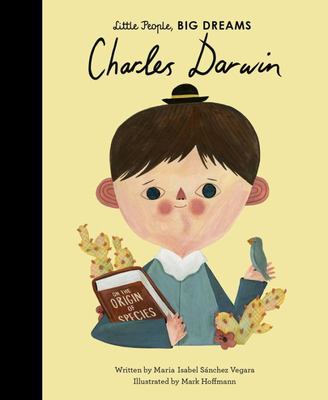 $19.99
AUD
Category: Children's True Stories | Series: Little People, Big Dreams
Part of the bestselling Little People, BIG DREAMS series, Charles Darwin tells the inspiring story of this world-renowned naturalist.   From the critically acclaimed, multimillion-copy bestselling Little People, BIG DREAMS series, discover the life of Charles Darwin, the scientist who changed the way p eople see the world. Although he didn't do very well at school, Charles Darwin was passionately curious about wildlife, humans and plants. After a journey to South America, he developed his landmark theory: that all living things are related. Today, he is regarded as one of the most brilliant scientists who ever lived, and a hero to those who dare to think differently. This inspiring book features stylish and quirky illustrations and extra facts at the back, including a biographical timeline with historical photos and a detailed profile of the iconic naturalist's life. ...Show more
$19.99
AUD
Category: Children's True Stories | Series: Little People, Big Dreams
Part of the bestselling Little People, BIG DREAMS series, Prince tells the inspiring story of this world-renowned singer-songwriter. In this book from the critically acclaimed, multimillion-copy bestselling Little People, BIG DREAMS series, discover the life of Prince, one of the most iconic performers in music history. From a young age, Prince was obsessed with music. Even though he couldn't read it, his talent - whether on piano, drums, guitar or vocals - turned him into an icon. Combining funk, disco, soul and almost every other genre out there, his songs are some of the best-loved all around the world. Prince knew that he didn't have to be like anyone else to be a star - and there was no one quite like Prince. This inspiring book features stylish and quirky illustrations and extra facts at the back, including a biographical timeline with historical photos and a detailed profile of the music legend's life. ...Show more
$12.99
AUD
Category: Children's True Stories | Series: Football Superstars
Filled with quizzes, stats and little known facts, plus illustrated and told with all the fun of a Tom Gates novel, the Football Superstars series is perfect for young readers five and up. Is Marcus Rashford your ultimate football hero? His rise to the top has already seen him win The FA Cup, EFL Cup an d UEFA Europa League for Manchester United as well as become a semi-finalist at the FIFA 2018 World Cup. Discover how the local kid got into Manchester United's famous academy and worked hard to become part of its star-studded first team as well as an England international, plus the amazing way he called on the UK government to end child poverty during the COVID-19 pandemic in 2020. The Football Superstars series is aimed at building a love of reading from a young age, with fun cartoons, inspirational stories, a simple narrative style and a cast of characters chipping in with quotes, jokes and comments. ...Show more
$12.99
AUD
Category: Children's True Stories | Series: Football Superstars
If Van Dijk is your favourite football superstar, then this is the book for you Discover how he went from playing football in cages and in the streets in the Netherlands to being named the UEFA Men's Player of the Year in 2019. Learn how Van Dijk came to captain the Netherlands national team and becom e one of the strongest defenders in the world, currently playing for Liverpool. Football Superstars: Van Dijk Rules is written in an engaging and accessible style that's ideal for emerging and reluctant readers. The simple narrative text is supplemented with cartoons and visual jokes, and presented with an energetic, graphic look. Sections and chapters make it easy to navigate and fun to dip in and out of. A supporting cast of players, managers, TV pundits - and even the authors themselves - chip in with quotes, jokes and comments to add to the playful and informative fun. ...Show more