$29.99
AUD
Category: DIY
After years of adventuring around the globe - running, kayaking, hitchhiking, exploring - Beau Miles came back to his block in country Victoria. Staying put for the first time in years, Beau developed a new kind of lifestyle as the Backyard Adventurer. Whether it was walking 90km to work with no provisi ons, building a canoe paddle out of scavenged scrap or running a disused railway line through properties, blackberry thickets and past inquiring police officers, Beau has been finding ways to satisfy his adventurous spirit close to home. This book is about conscious experimentation with adventure, making meaning and inspiration out of tins of beans, bits of rubbish and elbow grease. Beau's Backyard exploits are funny, authentic, insightful and being copied all over the world by everyday people. YouTuber, new dad, and self-described oddball who needs to shower more, Beau is what happens when you cross Bear Grylls with Bush Tucker Man. With a PhD in Outdoor Education, a string of successful short films under his belt and a boundless passion for discovery, Beau is the real deal. ...Show more
$29.99
AUD
Category: DIY
Get started with simple, useful, handcrafted woodworking projects for everyday people--with only 12 basic tools Lots of people want to try woodwork, but they get intimidated by dangerous power tools and difficult techniques. Good news: there are lots of ways to work with wood and anyone can get a few tools and start making projects. Everyday Woodworking starts at the very beginning--with wood. How can this common material make everything from furniture to houses? What makes it so strong? Why does it break? More importantly, what can you do to a piece of wood? Sometimes we cut it with a saw. Other times, we split it with an ax or shave it with a knife. This book explains why we choose each tool and how to pick the right cut for any project. As Rex likes to say: "Trust me, it's not hard." Once you get a few tools and learn some simple techniques, you'll start making things right away. You'll begin with a simple mallet and some wooden wedges and then advance to splitting green logs into usable lumber. Next you'll pick up a knife and a drill and after just a little practice, you'll be making things you can give to your friends; things they'll actually use: A wooden butter knifeA desk organizerA few pieces of sturdy furnitureSawhorsesA small workbench Each project is shown step-by-step with the beginner in mind. The projects are simple but not primitive. Everyday Woodworking will give you skills that you can build on as you grow as a craftsperson. ...Show more
$45.00
AUD
Category: DIY
Renovating or building your own home is one of the biggest investments (financially and emotionally) you can ever make. For years, the BuildHer Collective have helped women around the world make this a fun, rewarding and empowering experience. Led by dynamic Australian duo Kribashini Hannon and Rebeka M organ, BuildHer have created a movement. In this book, they're here to share their building expertise, for women of all experience levels. Whether you're contemplating a renovation, or are flipping your third property, this book is catered for varying levels of experience in building and construction. (Even those of us with zero experience!) Using case studies and stories from the BuildHer community, Kribashini and Rebeka show how anyone can achieve their goal and become an accomplished BuildHer. ...Show more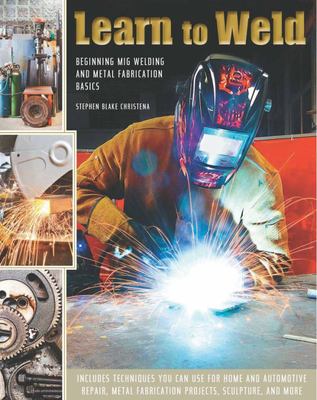 $24.99
AUD
Category: DIY
In Learn to Weld, teach yourself to be a master of the craft with the step-by-step instructions, learning tools and troubleshooting for your welding needs. This book has instructions on Master MIG (an abbreviation for Metal Inert Gas) welding. and the metal fabrication techniques you need to repair, c reate, and duplicate projects in your home welding studio. Learn to Weld starts with the basics: setting up your studio, the right safety gear and safety procedures, and the equipment and materials you will need to begin with welding. With the help of step-by-step metalworking photos and tutorials, you will learn detailed techniques for cutting and grinding, and for joinery using a MIG welder. The book also contains a complete index for easy troubleshooting and quick reference. Everything you need to get started welding is inside the thorough DIY book. Practice the techniques and projects and you'll soon be able to repair, create, and duplicate metal fabrication projects in your own welding studio. Best of all, you will have both the fundamental skills and the confidence you need to create whatever is in your imagination. With Learn to Weld you'll be equipped to conquer a world of welding projects, whether itâ??s building something for your home, building a gift for a friend or expanding your list of skills for your career. ...Show more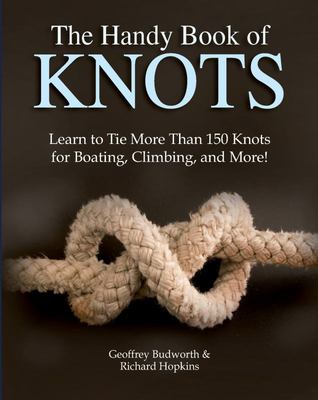 $24.99
AUD
Category: DIY
With over 150 knots and splices, The Handy Book of Knots is guaranteed to amuse for hours on end.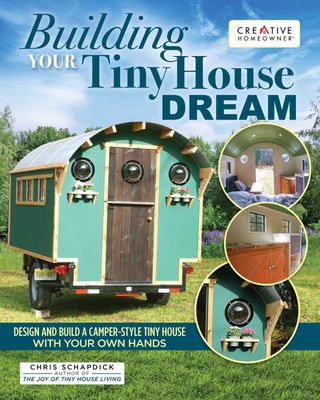 $32.99
AUD
Category: DIY
You've decided you're ready to build and enjoy the benefits of a tiny house, but how? Combining the "why" with the "how to," Building Your Tiny House Dream will show you each and every step to constructing your own custom camper. Part one provides detailed guidance on essential information, from the ski lls needed and planning to tools, safety, and helpful resources. Start building your personal tiny home in part two that's carefully laid out in order from start to finish, from laying the foundation, framing, and roofing to plumbing, adding personality, and towing so you can take your tiny home on wheels wherever you want to go Written by award-winning tiny home builder Chris Schapdick, learn from an expert how to build the tiny house of your dreams ...Show more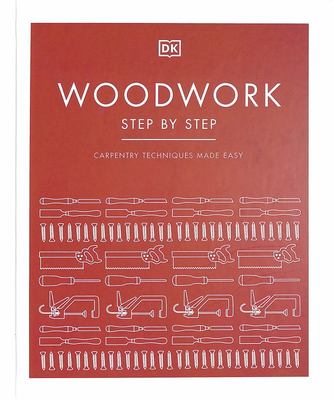 $29.99
AUD
Category: DIY
Master key carpentry skills, from simple joinery techniques to fine woodworking. Packed with clear, step-by-step instructions and photographs, this introduction for beginners starts with outlining safety and common equipment before leading on to basic woodworking techniques and more than 20 different ty pes of wood joints, finishing, woodturning, and furniture restoration.Discover how to get the best out of your woodworking tools by learning how to use and maintain them; find out how to prepare the wood, and follow different construction methods and techniques. Then put your skills into practice with eight projects to make at home, including a mirror frame, a laundry hamper, and a bookcase, that are complete with detailed plans and instructions.Woodwork Step by Step is the illustrated woodworking course you need to master your carpentry skills. ...Show more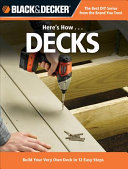 $16.99
AUD
Category: DIY | Series: Black & Decker Here's How....
Here's How...Decks offers the basics of building an entire deck from start to finish, at a price never before offered. For less than $10.00, readers get complete instructions and illustrations for laying out and building a basic deck. Presenting this challenging project through a series of 12 easy to fo llow steps, the book makes deck construction easy and affordable for the value conscious consumer. This book features the same quality information and world class color photography made famous in the best selling Complete Guide to Decks, but at a new, affordable price. ...Show more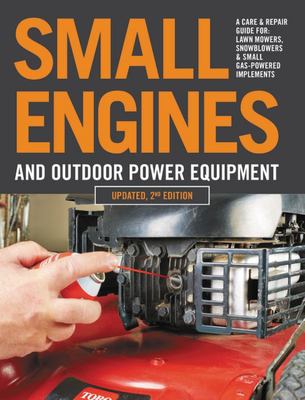 $39.99
AUD
Category: DIY
This newly up-to-date edition of the best-selling DIY reference Small Engines and Outdoor Power Equipment offers them same great comprehensive and illustrated instruction but with new and improved content for todays motorised equipment.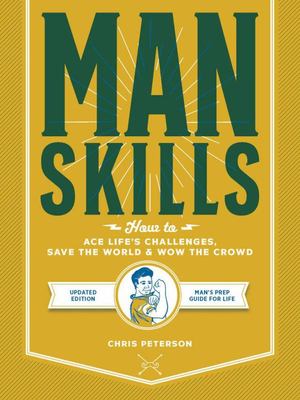 $24.99
AUD
Category: DIY
Manskills covers everything a man needs to know in today's world. You'll find essential tips on home repair, car repair, electronics, cleaning, personal grooming, fine dining, traveling, etiquette, outdoor skills, and the fine art of conversation. It's your comprehensive guide to impressing the masses Author Chris Peterson returns with even more tips, tricks, and all the core knowledge the modern man is looking for. In the all-new edition of Manskills, you'll find page after page of tried-and-true information for every aspect of life: Whether you don't know the first thing about your home or have already mastered the plumbing arts, learn the home skills to be king of your castle. Order wine, decipher place settings, and learn how to dine with style. Or skip the fancy restaurant and learn the tips and tricks you need to impress with the grill. Increase your vehicular savvy so you and yours are never stranded at the side of the road. Out-woo the competition with surefire ways to increase your romantic prowess. These are but a few examples of what awaits you in this somewhat humorous but always practical guide ...Show more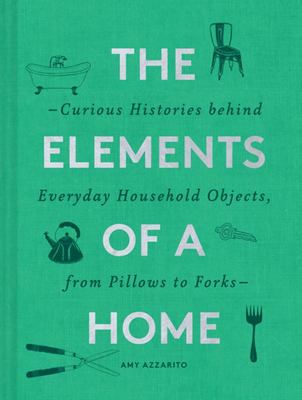 $24.99
AUD
$45.00
(44% off)
Category: DIY
The Elements of a Home reveals the fascinating stories behind more than 60 everyday household objects and furnishings.   Brimming with amusing anecdotes and absorbing trivia, this captivating collection is a treasure trove of curiosities.   With tales from the kitchen, the bedroom, and every room i n between, these pages expose how napkins got their start as lumps of dough in ancient Greece, why forks were once seen as immoral tools of the devil, and how Plato devised one of the earliest alarm clocks using rocks and water--plus so much more.   - A charming gift for anyone who loves history, design, or d cor- Readers discover tales from every nook and cranny of a home. - Entries feature historical details from locations all over the world, including Europe, Asia, North America, and Africa.   As a design historian and former managing editor of Design*Sponge, author Amy Azzarito has crafted an engaging, whimsical history of the household objects you've never thought twice about.   The result is a fascinating book filled with tidbits from a wide range of cultures and places about the history of domestic luxury.   - Filled with lovely illustrations by Alice Pattullo- Perfect as a housewarming or wedding gift, or for anyone who adores interior design, trivia, history, and unique facts- Great for those who enjoyed The Greatest Stories Never Told: 100 Tales from History to Astonish, Bewilder, and Stupefy by Rick Beyer, An Uncommon History of Common Things by Bethanne Patrick and John Thompson, Encyclopedia of the Exquisite: An Anecdotal History of Elegant Delights by Jessica Kerwin Jenkins ...Show more