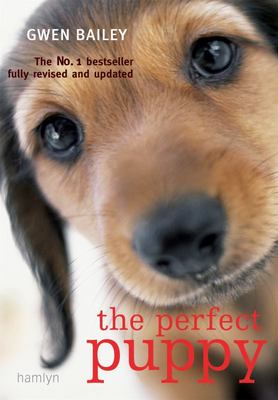 $29.99
AUD
Category: Dogs | Series: Completely revised and updated Ser.
Highly regarded dog behaviorist Gwen Bailey shares her proven system of training a puppy. Gwen Bailey's bestselling puppy care guide has helped hundreds of thousands of owners throughout the world raise a problem-free dog. It is now updated with the latest findings in canine behavior and a completely new user-friendly design, and answers many of the questions she has received from dog owners since the first edition. The Perfect Puppy teaches new puppy owners how to raise a well-behaved dog. Bailey's aim is to show puppy owners how they can influence their puppy's behavior for the better, and how to mold his future character. She uses her proven system of training a puppy using only positive rewards-based methods, coupled with a lot of play and fun Full-color photographs show how to housebreak a puppy, how to teach it to obey, how to prevent biting, chewing and other problems, and to generally be a good canine citizen and a beloved member of the family. She provides step-by-step training, a valuable socialization plan, and games that incorporate learning. The contents include: The raw material - how breeds affect behavior A puppy's view of the world The new family, life with a puppy Developmental stages Socialization Housetraining Behavior control and leadership Toys and games Preventing biting, aggression, chewing Handling and grooming Good manners and learning to be alone Training your puppy Adolescence and beyond. ...Show more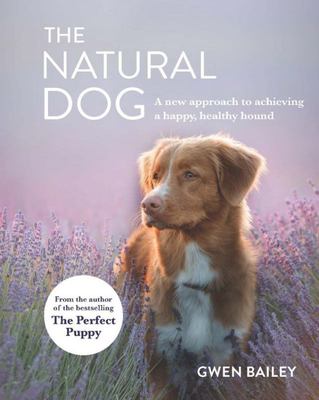 $39.99
AUD
Category: Dogs
Want to learn what your pet naturally needs?Gwen Bailey's bestselling dog guides have helped hundreds of thousands of owners throughout the world. Now, in this brand new book, you can learn how give your dog everything it needs to achieve a happy and happy life by focusing on three vital considerations: - Physical health: Sticks, exercise games, vaccination and more- Dietary health: Hydration, diet, dental health, recipes and feeding- Mental health: Stimulation, socialization and canine interaction, addressing aggressive behaviour and introducing other petsFrom understanding your dog's physiognomy and analysing the perfect diet, to keeping your dog naturally alert, spirited and happy throughout its life, The Naturally Dog offers a holistic approach to changing your dog's lifestyle to get the most out of life. This is the wellness bible for dog owners everywhere. ...Show more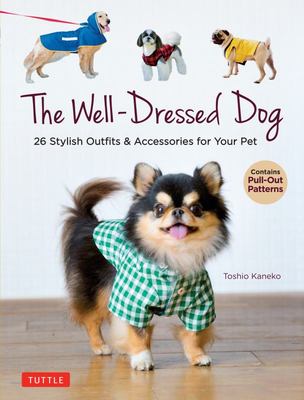 $24.99
AUD
Category: Dogs
The Well-Dressed Dog is a dog lover's go-to guide for canine fashion inspiration, with patterns and instructions for outfitting every type of pooch. Make your canine kids look stylish while keeping them warm, protected and comfortable! The included pull-out patterns can be adjusted to suit dogs of ever y size and shape, making it easy to dress a Greyhound or a Pug in the same style. Simple instructions for measuring your pup and options to create pieces in fabrics that work for your pet and climate make this a complete resource. Be practical with a protective rain cape, whimsical with a dress and tulle skirt, or make your dog a Hawaiian shirt for backyard parties. This book has something for every dog who likes to be dressed, including a few fun accessories for dogs who like a little embellishment. Projects include: Long and short-sleeved sweaters T-shirts Tank tops (hooded and sailor style) Easy-on-and-off shirts Outerwear like a vest, rain cape, quilted coat or pea coat Dresses that are both warm and stylish Capes, bowties and collars, for fun And more--26 in all! Pattern sheets containing full-size templates for tracing are included, and fully-illustrated lessons take you through the basics of sewing for four-legged friends. ...Show more
$34.99
AUD
Category: Dogs
"Man's best friend." Whether they're bounding along beside us in the paddock or accompanying us into town, dogs are faithful friends. But for those who live in the country, they take on a special significance. When human companionship is scarce, dogs are loyal friends. When drought, fire or flood strik es, they're there to comfort us. And they work hard too. For many Australians, a home without dogs is no home at all. From the experts in beautiful rural living at Country Style magazine comes Country Dogs, a book brimming with picture perfect pups and the homes in which they live. From Scout the Jack Russell, who patrols the 13 bedrooms of a 160-year-old bluestone homestead in western Victoria, to kelpie Flash, who works sheep in central west NSW, to Booma, the wolfhound-Smithfield cross who keeps his teenage owner company on the farm in Goondiwindi, Queensland, these country dogs will warm your heart and lift your spirits. ...Show more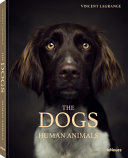 $79.99
AUD
Category: Dogs
What makes dogs so unique? They are the only species that favor the company of humans over their own kind. A dog looks at us with a deep understanding and empathy perhaps greater than our own. In this charming book of dog photography, Vincent Lagrange records this treasured intimacy with our four-legge d friends.   Applying the techniques of portrait photography, which he learned in his youth at his father Marc Lagrange's studio, he captures our canine counterparts in crisp, perfectly illuminated pictures that allow their own soulful personalities to shine through. ...Show more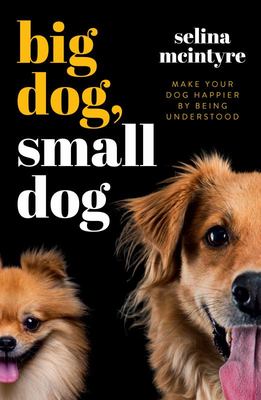 $34.99
AUD
Category: Dogs
MAKE YOUR DOG HAPPIER BY BEING UNDERSTOOD Learning how to communicate with your dog will lead you and your canine companion to a lifetime of happiness.Dog behaviour expert Selina McIntyre uses a natural and direct method, helping humans understand how dogs deal with things like fear, change and anxie ty. Big Dog Small Dog is packed with practical advice and natural ways to understand your dog's world: what they really want from their daily walk, what they think about children, and the truth about dog parks ...Owning a dog is a huge responsibility and the more we prepare for such a major life decision, the more we empower ourselves. With the right signals, you'll soon be able to understand and speak your dog's language, helping you cement the foundations of a lasting and positive relationship. ...Show more
$32.99
AUD
Category: Dogs
The groundbreaking story of the world's first talking dog, the indispensable dog book for the new decade.  An incredible, revolutionary true story and surprisingly simple guide to teaching your dog to talk from speech-language pathologist Christina Hunger, who taught her dog, Stella, to communicate usi ng simple paw-sized buttons associated with different words. When speech-language pathologist Christina Hunger first came home with her puppy, Stella, it didn't take long for her to start drawing connections between her job and her new pet. During the day, she worked with toddlers with significant delays in language development and used Augmentative and Alternative Communication (AAC) devices to help them communicate. At night, she wondered: If dogs can understand words we say to them, shouldn't they be able to say words to us? Can dogs use AAC to communicate with humans?Christina decided to put this to the test with Stella and started using a paw-sized button, programmed with her voice to say the word 'outside' when clicked, whenever she took Stella out of the house. Stella now has a bank of more than thirty word buttons, and uses them either individually or together to create near-complete sentences.How Stella Learned to Talk is part memoir and part how-to guide. It chronicles the journey Christina and Stella have taken together from the day they met to the day Stella 'spoke' her first word, and the other breakthroughs they've had since. It also reveals the techniques Christina used to teach Stella, broken down into simple stages and actionable steps any dog owner can use to start communicating with their pets.Filled with conversations that Stella and Christina have had, as well as the attention to developmental detail that only a speech-language pathologist could know, How Stella Learned to Talk will be the indispensable dog book for the new decade. ...Show more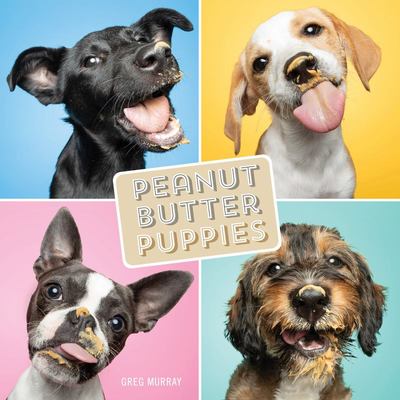 $24.99
AUD
Category: Dogs
An irresistible photo collection of 70 rescued puppies in expressions of peanut butter blissRescue-dog advocate and professional photographer Greg Murray has followed up on the fan favourite Peanut Butter Dogs with an even more irresistible theme: Peanut Butter Puppies. These adorable portraits of rescu ed dogs, captured in studio with colourful backgrounds and in delightfully amusing detail, will tug at your heartstrings. Prepare to swoon over Wallaby, the seven-month-old heeler; Archie, the eight-month-old Chihuahua; Fiona Wigglesworth, the eight-month-old Boston terrier; Zoey, the nine-month-old mastiff mix, and so many more! Each one-of-a-kind portrait is sure to make your day. Names, ages, and breed/mix accompany each portrait. ...Show more
$19.99
AUD
Category: Dogs
Like us, every dog is born under an astrological sun sign which depends on their date of birth. Just knowing their sun sign will give you some insight into your dog's personality and character, which can be helpful to your relationship and understanding how you might clash or chime with your pooch. In Dog Astrology Stella Andromeda answers all the burning questions you may have about your current - or future - pet, such as: Will an Aries dog suit your fiery Leo personality? Which star sign makes the best therapy dog? What's your pooch's lucky day of the week and favorite color? Stella also shares insights into the breeds that may best suit your personality, and shares that, if you know the time and place of your dog's birth, you can even have their astrological birth chartdrawn up which yields even more information. Fun and insightful, Dog Astrology will allow you to get to know your dog on a deeper level, by harnessing the power of the zodiac. ...Show more
$29.99
AUD
Category: Dogs
Hundreds of your biggest dog-training questions answered by the UK's no.1 dog trainer.
$32.99
AUD
Category: Dogs
Whether you're looking to train a new puppy or to teach an older dog some new behavioural tricks, this easy-to-follow guide is for you. Jen and Ryan Tate are expert animal trainers with years of experience helping dog owners to develop happy and confident pets. In this informative book they distil all their advice so you can feel prepared, stay in control and enjoy a great relationship with your new dog. It includes- Choosing the right breed for you and your lifestyle Preparing your home and the first 48 hours with your pup House training and basic training Socialisation and confidence building Play, exercise, tricks and rewards Resolving common behavioural issues such as barking, digging and chewing Ongoing learning and fun for adult dogs Clearly written and well-organised, and with evidence-based training techniques, this is the perfect handbook for creating a stress-free and enjoyable bond with your puppy or dog. ...Show more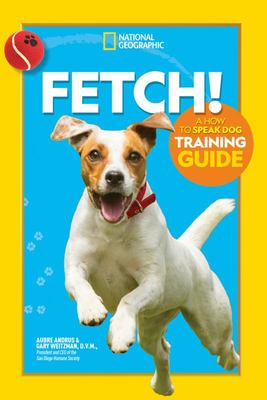 $16.99
AUD
Category: Dogs
From the experts who brought you How to Speak Dog, learn tips and tricks to help train your best friend.   Whether teaching a puppy the basics--such as "sit," "stand," and "stay"-- correcting behavioral problems, or training your pooch to perform more advanced tricks, this comprehensive guide will tak e you through all the steps to have your canine answering your call in no time. With the help of veterinarian Dr. Gary Weitzman, kids will bond with their pups through structured lessons that showcase easy-to-follow instructions and commands. Additional content introduces readers to Hollywood hounds, dogs on the job, and famous canines through history. This "paws-on" guide is perfect for families who are bringing home their very first puppy, or seasoned dog owners who want to teach their longtime four-legged family member a few new tricks. ...Show more