$19.99
AUD
Category: Erotica | Series: Fifty Shades Ser.
Relive the sensuality, the romance, and the drama of Fifty Shades Freed - the love story that enthralled millions of readers around the world - through the thoughts, reflections, and dreams of Christian Grey.Christian Grey and Anastasia Steele have tied the knot - but marriage brings its own challenges. Though their passion burns hotter and deeper than ever, Ana's defiant spirit continues to stir Christian's darkest fears and tests his need for control. As old rivalries and resentments endanger them both, one misjudgement threatens to tear them apart.AVAILABLE TO PRE-ORDER NOW ...Show more
$24.99
AUD
Category: Erotica | Series: Steel Brothers Saga Ser.
Are you missing the Steel Brothers? Are you yearning for more? Welcome to the next generation! Join the grown children of Jonah, Talon, Ryan, and Marjorie for new adventures, mysteries, and heart-pounding passion. The action, drama, and secrecy continue with Awakened, coming December 29, 2020!
$32.99
AUD
Category: Erotica
Stuck in a dead-end job, broken-hearted, broke and estranged from her best friend; Violet's life is nothing like she thought it would be. She wants more - better friends, better sex, a better job - and she wants it now. So, when Lottie - who looks like the woman Violet wants to be when she grows up - of fers Violet the chance to join her exciting start-up, she bites. Only it soon becomes clear that Lottie and her husband Simon are not only inviting Violet into their company, they are also inviting her into their lives. Seduced by their townhouse, their expensive candles and their Friday-night sex parties, Violet cannot tear herself away from Lottie, Simon or their friends. But is this really the more Violet yearns for? Will it grant her the satisfaction she is so desperately seeking? Insatiable is about women and desire - lust, longing and the need to be loved. It is a story about being unable to tell whether you are running towards your future or simply running away from your past. The result is at once tender and sad, funny and hopeful. ...Show more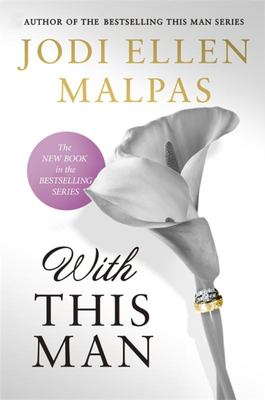 $19.99
AUD
Category: Erotica | Series: This Man Ser.
Jesse Ward is back in the newest novel in the #1 New York Times bestselling This Man series! "The raw emotion and vulnerability is breathtaking." - RT Book Reviews "Super steamy, emotionally intense" - Library Journal Life is good for Jesse "The Lord" Ward. Perfect, actually. He still has the charm, h e's in great shape, and he still reduces his wife, Ava, to a pool of desire with a mere look. He's in full control, just how he likes it. But Jesse's perfect world falls apart when a terrible accident lands Ava in the hospital with a life-threatening head injury. Devastated and angry, he feels like his entire existence hangs in the balance. He cannot survive without this woman's love. So when she finally comes around, his shaking world begins to level out. But his nightmare doesn't end there. It's only just begun. Because his wife can't remember the last sixteen years of her life. That's all of him. All of their time together. He is a stranger to her. Now Jesse must do whatever it takes to find her memories . . . and help her fall madly, passionately in love with him all over again. ...Show more
Falcon's Fox - The Rock Series
by Sandrine Gasq-Dion; Jennifer Jacobson (Editor); Kellie Dennis (Cover Design by); Brenda Wright (Designed by)
$24.99
AUD
Category: Erotica | Series: The\Rock Ser.
Heavy metal rocker Ransom Fox has everything he's always wanted: fame, money, groupies and a family who has his back. There's just one thing missing -- someone to love. Since he was a young teen, Ransom has had eyes for only one man, a movie star he knows he'll never meet. Dying dream, meet trite cliche : Never say never. Now that Ransom and his band have hit it big, they're rubbing elbows with celebrities all the time -- including a certain handsome Italian actor. A trip to California launches Ransom directly into Sal Falco's orbit. Unable to resist the gravitational pull, the men find themselves in each other's arms, beginning a clandestine relationship. As an actor who makes his living as every woman's dream, Sal has a custom-made closet to stay in. Ransom knows his love life will need to remain secret, one he'll happily keep for the man who is even better than his best fantasies. Sal Falco has been hiding his sexuality for years, but a spine-tingling run-in with sexy Ransom Fox has him thinking that keeping secrets is a lot of work with no payoff. When Sal offers to put Ransom up during his trip to California, even a mansion isn't big enough to keep him from the sexy rocker. Things heat up in a hurry; hell, the Earth moves. How do you argue with a sign like that? Sal finally gets a taste of his heavy metal heartthrob -- and happiness. Welcome back our friend the cliche: The path of true love never does run smooth. Sal is dealt a devastating blow, one which just might mean the end of his career as well as his new relationship. Ransom has never backed down from a fight and sure as hell doesn't plan to start now. The chase is on. Will the Falcon get his Fox for good? ...Show more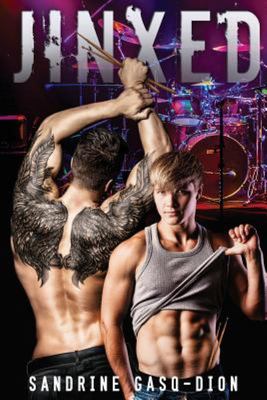 Jinxed - The Rock Series Book 2
by Sandrine Gasq-Dion; Kellie Dennis (Illustrator); Jennifer Jacobson (Editor); Heidi Ryan (Editor)
$24.99
AUD
Category: Erotica | Series: The\Rock Ser.
Jinx Jett is a rock superstar. As such, the hunky Skull Blasters drummer thoroughly enjoys the many perks of willing groupies, earning him a reputation as the band slut. Making it big and scoring hot women is something Jinx never expected. There's a little voice in the back of his mind constantly remind ing him of how he used to be -- shy, overweight and acne prone. One night in a gay bar turns life upside down when Jinx runs into Jayden Dempsey, a kid he's been fantasizing about since giving him his autograph at a mall. Long-held insecurities keep Jinx from fully committing to anyone, and he may lose Jayden if he can't put his past behind him.Jayden Dempsey always wanted out of his life in small-town Alabama. When his parents kicked him out after he told them he was gay, Jayden decided the time was right to move on. He crosses the country to try out for 'Singers!', a show that propels unknowns to stardom. In a twist, producers choose him and three others as winners and form a boy band called London Boys.This season, the show brings Jayden and the guys back for the finale. Surprise! The contest's heavy metal finalist will be singing with Skull Blasters.Jinx and Jayden's initial meeting doesn't go so well, and Jayden's stunned when the guy he's crushed on for years turns out to be a total jerk. It doesn't stop him from falling into Jinx's arms every time they're alone, but Jayden didn't sign on for one nighters. He wants Jinx Jett, baggage and all.Can a former teen outcast put rejection behind him and embrace the acceptance standing right in front of him? How much will one boy bander put up with from his rock idol before enough is enough? Can they make it work? Or are they jinxed in love? ...Show more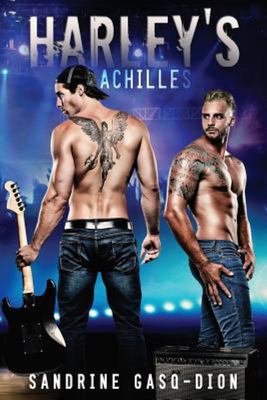 Harley's Achilles
by Sandrine Gasq-Dion; Kelli Dennis (Cover Design by); Heidi Ryan (Editor); Jennifer Jacobson (Editor); Michael Stokes (Photographer)
$24.99
AUD
Category: Erotica | Series: The\Rock Ser.
Rock star Harley Payne seems to have it all. Skyrocketing career. More money than he'll ever need. And women. Lots and LOTS of women. But "seems" is the operative word. Because beneath the material trappings of his fame, Harley is deeply in pain. Reeling from the death of his soldier brother, and appare ntly nonexistent to his parents, every day is an emotional battle for Harley. When Mac Collins, owner of Mac's Security, puts Achilles Castellanos squarely into Harley's orbit as a bodyguard, Harley's world tips on its axis in more ways than one. Under the huge bodyguard's surveillance 24/7, Harley's love life takes a nose dive. Surprisingly, Harley doesn't care because he's starting to realize his bodyguard has become to mean more to him than just muscle. Former Delta Force leader Achilles Castellanos lost an entire team, as well as his first love, in an ambush in Ramadi. Clawing his way back to the surface has been hell, but Achilles' iron will has dragged him from the depths of despair. Achilles can't miss the crippling pain that shadows his new charge, heavy metal band member Harley Payne. What began as just another bodyguard job has become his very reason for breathing when Achilles finds himself falling for the rambunctious Harley. Sparks fly when the men travel to Greece, but a startling revelation could ruin everything before Aphrodite even gets a chance to give them her blessing. ...Show more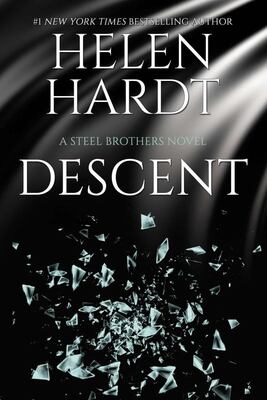 $24.99
AUD
Category: Erotica | Series: Steel Brothers Saga Ser.
The next installment in the Steel Brothers Saga  The end to his story has already been written… Brad Steel made a promise to his wife and children-to create a legacy born from his love for them and his desire to protect them from harm. It was a worthy ambition… But along the way, something went terribl y wrong. Daphne Steel loves her husband beyond measure and will stand by him no matter what, even when it's more than she can deal with. She escapes when she must, still always putting Brad and their children first. Mysteries deepen, secrets are unveiled, and Brad vows to continue to protect his family at all costs. But is the price too high? The lies and misdeeds get easier and easier, until he descends to a place he swore he'd never go. There's no turning back, though, and his actions have consequences-for those he did everything to protect. ...Show more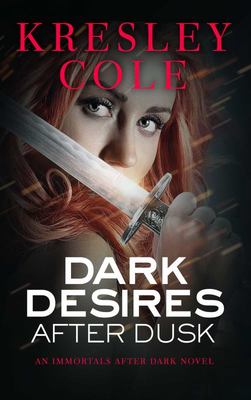 $22.99
AUD
Category: Erotica | Series: Immortals after Dark Ser.
From #1 New York Times bestselling author Kresley Cole, an electrifying standalone tale of a ruthless demon mercenary and the lovely young halfling who enchants him, set in the Immortals After Dark universe. A seductive beauty he can never have, yet can't resist... Cadeon Woede will stop at nothing to a tone for the one wrong that will haunt him forever. But once he secures the key to his redemption, the halfling Holly Ashwin, Cade finds that the woman he thought he could use for his own ends and then forget haunts him as much as his past. A tormented warrior she should fear, but can't deny... Raised as a human, Holly never knew that some frightening legends are real until she encounters a brutal demon who inexplicably guards her like a treasure. Thrust into a sensual new world of myth and power, with him as her protector, she begins to crave the demon's wicked touch. Surrender to dark desires... Yet just when he earns Holly's trust, will Cade be forced to betray the only woman who can sate his wildest needs--and claim his heart? ...Show more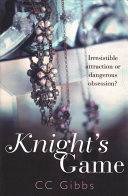 $22.00
AUD
Category: Erotica | Series: The\Knight Trilogy Ser.
When her tryst with handsome billionaire Dominic Knight gets out of hand, Katherine Hart resolves to cut all contact for good. But Dominic won't let his object of fascination escape so easily: when they cross paths in a plush hotel in Singapore, their steamy affair is reignited. But can such exquisite p leasure last? Kate knows her lover is a man who lives entirely for the chase. Is this reunion a rushing climax before an inevitable fall, or could Kate possess the keys to finally taming the untamable Dominic Knight? ...Show more