$39.99
AUD
Category: Fashion
A special enlarged edition of the international bestseller Coco Chanel: The Illustrated World of a Fashion Icon celebrating 50 years since Coco's death, 100 years of Chanel No.5 and five years since the original release of this beautiful illustrated biography from globally renowned illustrator Megan Hes s.   Discover the story of Coco's amazing early life, the iconic fashion empire that she built, and the legacy that the left behind, brought to life with Megan's stylish and whimsical illustrations.   The special edition features a larger format, beautiful new cover and a ribbon. ...Show more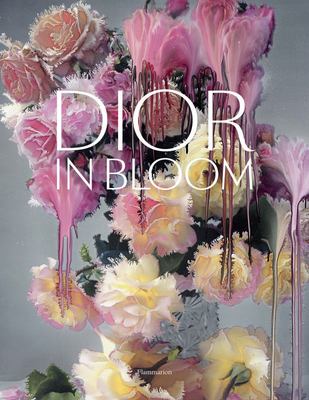 Dior in Bloom
by Alain Stella; Justine Picardie; Naomi Sachs; Nick Knight (Photographer)
$170.00
AUD
Category: Fashion
Celebrating Dior's floral inspirations in fashion and perfume, this unique volume features a portfolio of rose portraits by acclaimed fashion photographer Nick Knight. For Christian Dior, perfume was "a door opening into a hidden world." His first, Miss Dior, inspired by the lush gardens of his childho od home in Normandy, forged an inextricable link between his fashion and fragrance creations. Other scents were inspired by evenings in southern France, lit with fireflies and scented with jasmine. The rose bowers of his family home in Granville; his old mill country house; and the Château de la Colle Noire near Grasse-where jasmine, tuberose, and May roses reign supreme and are still cultivated-inspired Dior's most memorable creations. Flowers were also at the heart of Dior's fashion, from the women-flowers that inspired the late 1940s New Look to the swishing, blossom-like ball gowns embroidered with lavish floral motifs. They have inspired all of the designers who followed him at the House of Dior, from Yves St Laurent to John Galliano, and Raf Simons to Maria Grazia Chiuri. This extraordinary volume blooms with color and inspiration, and includes rose portraits by Nick Knight, previously unpublished archival documents, exquisite details of embroidery and fabrics, perfumes, fashion sketches, and sublime fashion photographs. ...Show more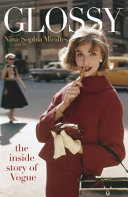 $32.99
AUD
Category: Fashion
Glossy is a story of more than a magazine. It is a story of passion and power, dizzying fortune and out-of-this-world fashion, of ingenuity and opportunism, frivolity and malice. This is the definitive story of Vogue. Vogue magazine started, like so many great things do, in the spare room of someone's house. But unlike other such makeshift projects that flare up then fizzle away, Vogue burnt itself onto our cultural consciousness. Today, 125 years later, Vogue spans 22 countries, has an international print readership upwards of 12 million and nets over 67 million monthly online users. Uncontested market leader for a century, it is one of the most recognisable brands in the world and a multi-million dollar money-making machine. It is not just a fashion magazine, it is the establishment. But what - and more importantly who - made Vogue such an enduring success? Glossy will answer this question and more by tracing the previously untold history of the magazine, from its inception as a New York gossip rag, to the sleek, corporate behemoth we know now. This will be a biography of Vogue in every sense of the word, taking the reader through three centuries, two world wars, plunging failures and blinding successes, as it charts the story of the magazine and those who ran it. ...Show more
$24.99
AUD
Category: Fashion | Series: Little Book of Fashion Ser.
The illustrated story of Christian Dior's early life, the brand's inception, the triumphs of the couture collections on the catwalk and the red carpet, and the brand's journey after the death of its founder.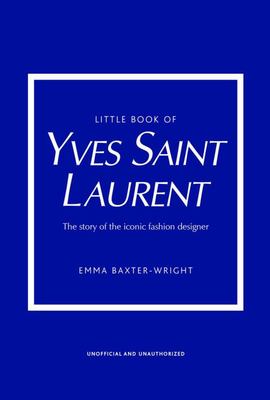 $24.99
AUD
Category: Fashion | Series: Little Book of Fashion Ser.
Little Book of Yves Saint Laurent is the pocket-sized and exquisitely illustrated story of 60 years of innovative fashion design. An enigmatic, daring and astonishingly creative designer, Yves Saint Laurent is credited with the elevation of haute couture to fine art, turning the fashion show into a spe ctacle of breathtaking proportions, and revolutionizing the gendered norms of womenswear. Describing Saint Laurent's beginnings in Algeria as a precocious boy making miniature garments from fabric scraps, Little Book of Yves Saint Laurent depicts, in beautiful photographs and insightful text, the designer's ascent from fashion student to the right-hand of Christian Dior. Going on to found his own fashion house in 1961, Saint Laurent created his famous 'le smoking' trouser suit, brought the leather jacket to the mainstream and astounded the fashion world with his blend of elegance and artistic drama. Little Book of Yves Saint Laurent is a stylish gift for any lover of fashion. ...Show more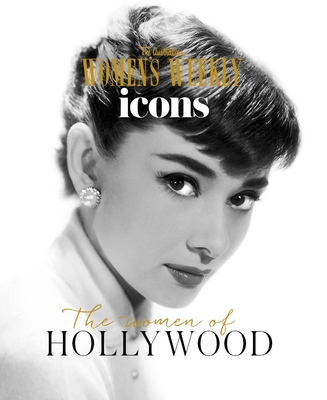 $39.99
AUD
Category: Fashion
When the Golden Age of Hollywood was in its heyday, The Australian Women's Weekly was there too, reporting in real time on the faces, places and events of this glorious era. While the most iconic women of Hollywood may no longer be with us, their appeal has never dimmed. From Audrey to Marilyn, Garbo to Garland we delve deep into our archives to celebrate the life and times of these unforgettable stars - in a pictorially stunning coffee table book sure to delight film fans of every vintage. ...Show more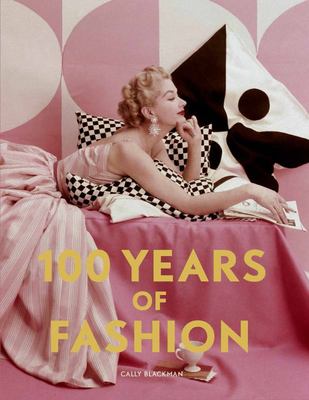 $29.99
AUD
Category: Fashion | Series: Pocket Editions Ser.
This book documents the most exciting and diverse period in fashion: from 1900 on, when women's lives and manner of dress changed dramatically. From home dressmaking to couture, from rationing to "The New Look," from the birth of the teenager to mass manufacture, this selection of over 400 photographs a nd illustrations tells the fascinating story of a fashion revolution. 100 Years of Fashion will appeal to everyone with an interest in fashion.   ...Show more
$24.99
AUD
Category: Fashion | Series: Little Book of Fashion Ser.
Little Book of Prada explores the evolutions and innovations of the brand, as well as a design ethos informed by an interest in minimalism and contemporary art.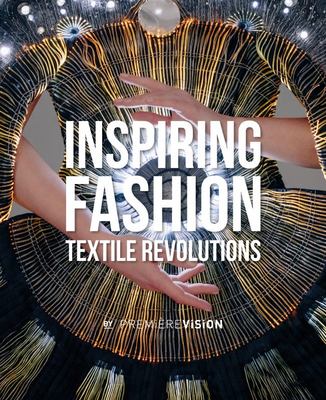 $80.00
AUD
Category: Fashion
How fashion becomes fashion: innovations in textiles The Premi.re Vision group has been a source of inspiration for fashion professionals the world over for 45 years, constantly inspiring and making sense of the latest trends. Its international trade fairs have become events for all industry creatives who seek out makers of fabrics, leather, accessories, and more to help innovate their collections and make their lines successful. This book, beautifully illustrated with archival images, photography from magazine features, and portraits of craftspeople and designers, recounts the story of the group, originally formed by 15 weavers from Lyon, France, and focuses on the fashion revolutions of the past decade. For those interested in fashion, here is a new perspective on its creation and a glimpse into the industry of the future. ...Show more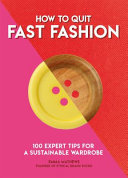 $19.99
AUD
Category: Fashion | Series: How to Go... Ser.
The fashion industry produces more carbon emissions than international flights and maritime shipping combined, and is the second-largest consumer of the world's water supply - despite this, 85% of all textiles end up in the dump each year. If you are one of the rising numbers of concerned consumers who feel uneasy about their contribution to these figures, then How to Quit Fast Fashion is the essential guide to help you lessen your impact on our eco-system, whilst remaining fashionable and well-dressed. Across 100 step-by-step tips, this book will help you take action through easy to follow advice and practical ways to have a more sustainable style. From what the jargon on your clothes' labels really means and introductions to the world of rental fashion, to how to make your favourite clothes last longer, you'll be able to officially quit fast fashion. ...Show more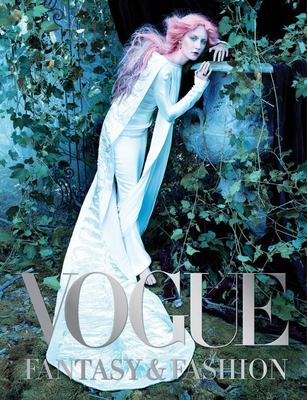 $140.00
AUD
Category: Fashion
A dream book of empowering and fantastical fashion narratives--from Brothers Grimm to futuristic scenarios--told in Vogue's inimitable style Lavishly illustrated, Vogue: Fantasy & Fashion celebrates the magazine's strong and deeply rooted tradition of storytelling through magical, narrative portfoli os. Fashion's greatest power is its ability to make people dream; to create new worlds. Whether falling down a rabbit hole, conquering new, digital frontiers, or exploring the limits of surrealism, the heroines who feature in photographs by great talents like Annie Leibovitz, Steven Meisel, Irving Penn, and Steven Klein are writing their own tales, defining their own destinies. Featuring well-known images as well as unexpected gems from the archive, Vogue: Fantasy & Fashion documents fashion at its most magical and affirms its transformative power. ...Show more
$75.00
AUD
Category: Fashion
Coco Chanel was founder and queen of a fashion empire, and her name is forever linked to an unmistakable style. Before all this, Mademoiselle Coco was Gabrielle, a poor orphan who rejected convention and put her independence above all else. With her grit and tenacity, she made her fortune and restored f reedom to women. This volume celebrates a true icon 50 years after her passing, coinciding with the 100th anniversary of the timeless Chanel N°5. ▹ She revolutionized the concept of feminine elegance with straight dresses and inventions that would later become icons: these were the little black dress, Chanel N° 5, costume jewelry, the suit with gold buttons, the quilted bag. ▹ Her myth lives again in a biography illustrated by images portraying her as the perfect embodiment of the timeless elegance. Because, as Coco said, "fashion passes; style remains." ...Show more