$24.99
AUD
Category: Hard Back Fiction
The Bell Jar is Sylvia Plath's only novel. Renowned for its intensity and outstandingly vivid prose, it broke existing boundaries between fiction and reality and helped to make Plath an enduring feminist icon. It was published under a pseudonym a few weeks before the author's suicide.'It is a fine novel , as bitter and remorseless as her last poems . . . The world in which the events of the novel take place is a world bounded by the Cold War on one side and the sexual war on the other . . . This novel is not political nor historical in any narrow sense, but in looking at the madness of the world and the world of madness it forces us to consider the great question posed by all truly realistic fiction: What is reality and how can it be confronted? . . . Esther Greenwood's account of her year in the bell jar is as clear and readable as it is witty and disturbing.' New York Times Book Review ...Show more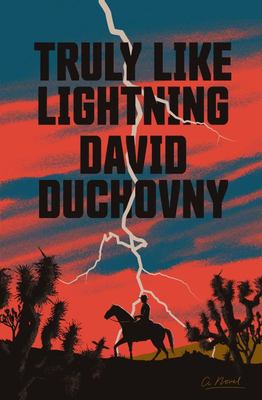 $54.99
AUD
Category: Hard Back Fiction
This audiobook includes exclusive music by Kyd Miller Duchovny, the author's sonFrom the New York Times-bestselling author David Duchovny, an epic adventure that asks how we make sense of right and wrong in a world of extremes For the past twenty years, Bronson Powers, former Hollywood stuntman and conv erted Mormon, has been homesteading deep in the uninhabited desert outside Joshua Tree with his three wives and ten children. Bronson and his wives, Yalulah, Mary, and Jackie, have been raising their family away from the corruption and evil of the modern world. Their insular existence--controversial, difficult, but Edenic--is upended when the ambitious young developer Maya Abbadessa stumbles upon their land. Hoping to make a profit, she crafts a wager with the family that sets in motion a deadly chain of events. Maya, threatening to report the family to social services, convinces them to enter three of their children into a nearby public school. Bronson and his wives agree that if Maya can prove that the kids do better in town than in their desert oasis, they will sell her a chunk of their priceless plot of land. Suddenly confronted with all the complications of the twenty-first century that they tried to keep out of their lives, the Powerses must reckon with their lifestyle as they try to save it. Truly Like Lightning, David Duchovny's fourth novel, is a heartbreaking meditation on family, religion, sex, greed, human nature, and the vanishing environment of an ancient desert. A Macmillan Audio production from Farrar, Straus and Giroux ...Show more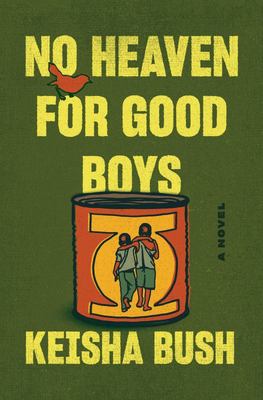 $47.99
AUD
Category: Hard Back Fiction
NEW YORK TIMES EDITORS' CHOICE * Set in Senegal, this modern-day Oliver Twist is a meditation on the power of love, and the strength that can emerge when we have no other choice but to survive. "I loved this book because it is a story about generations of parents and children saving one another with a l ove so powerful that it transcends distance, time, and reason."--Ann Napolitano, New York Times bestselling author of Dear Edward  Six-year-old Ibrahimah loves snatching pastries from his mother's kitchen, harvesting string beans with his father, and searching for sea glass with his sisters. But when he is approached in his rural village one day by Marabout Ahmed, a seemingly kind stranger and highly regarded teacher, the tides of his life turn forever. Ibrahimah is sent to the capital city of Dakar to join his cousin Étienne in studying the Koran under Marabout Ahmed for a year, but instead of the days of learning that Ibrahimah's parents imagine, the young boys, called Talibé, are forced to beg in the streets in order to line their teacher's pockets. To make it back home, Étienne and Ibrahimah must help each other survive both the dangers posed by their Marabout, and the darker sides of Dakar: threats of black-market organ traders, rival packs of Talibé, and mounting student protest on the streets. Drawn from real incidents and transporting readers between rural and urban Senegal, No Heaven for Good Boys is a tale of hope, resilience, and the affirming power of love. ...Show more
$19.99
AUD
Category: Hard Back Fiction
BOOK 1 IN THE JACK WEST JR. SAGA. Two thousand years ago, it was hidden within the Seven Wonders of the Ancient World. Now, in the present day, it must be found again... Captain Jack West Jr - part soldier, part scholar, all hero. The odds are stacked against him and his loyal team: nine brave companion s taking on the most powerful countries on earth. From the pyramids of Egypt to the swamps of Sudan, to the Hanging Gardens of Babylon and the boulevards of Paris: the desperate race begins for the greatest prize of all: the power to end the world or rule it.   ...Show more
$34.99
AUD
$39.99
(12% off)
Category: Hard Back Fiction | Series: William Warwick Novels Ser.
Turn a Blind Eye is the third instalment in the gripping story of Detective Inspector William Warwick, by the master storyteller and Sunday Times number one bestselling author of the Clifton Chronicles. William Warwick, now a Detective Inspector, is tasked with a dangerous new line of work, to go underc over and expose crime of another kind: corruption at the heart of the Metropolitan Police Force. His team is focused on following Detective Jerry Summers, a young officer whose lifestyle appears to exceed his income. But as a personal relationship develops with a member of William's team, it threatens to compromise the whole investigation. Meanwhile, a notorious drug baron goes on trial, with the prosecution case led by William's father and sister. And William's wife Beth, now a mother to twins, renews an old acquaintance who appears to have turned over a new leaf, or has she? As the undercover officers start to draw the threads together, William realizes that the corruption may go deeper still, and more of his colleagues than he first thought might be willing to turn a blind eye. 'Peerless master of the page-turner' - Daily Mail   ...Show more
$34.99
AUD
$39.99
(12% off)
Category: Hard Back Fiction
A brand-new Courtney Series adventure. The war is over, Hitler is dead - and yet his evil legacy lives on. Saffron Courtney and her beloved husband Gerhard only just survived the brutal conflict, but Gerhard's Nazi-supporting brother, Konrad, is still free and determined to regain power. As a dangerous game of cat-and-mouse develops, a plot against the couple begins to stir. One that will have ramifications throughout Europe. . .Further afield in Kenya, the last outcrop of the colonial empire is feeling the stirrings of rebellion. As the situation becomes violent, and the Courtney family home is under threat, Leon Courtney finds himself caught between two powerful sides - and a battle for the freedom of a country.Legacy of War is a nail-biting story of courage, bravery, rebellion and war from the master of adventure fiction.   ...Show more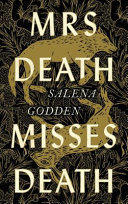 $29.99
AUD
Category: Hard Back Fiction
Mrs Death has had enough. She is exhausted from spending eternity doing her job and now she seeks someone to unburden her conscience to. Wolf Willeford, a troubled young writer, is well acquainted with death, but until now hadn't met Death in person - a black, working-class woman who shape-shifts and do es her work unseen.Enthralled by her stories, Wolf becomes Mrs Death's scribe, and begins to write her memoirs. Using their desk as a vessel and conduit, Wolf travels across time and place with Mrs Death to witness deaths of past and present and discuss what the future holds for humanity. As the two reflect on the losses they have experienced - or, in the case of Mrs Death, facilitated - their friendship grows into a surprising affirmation of hope, resilience and love. All the while, despite her world-weariness, Death must continue to hold humans' fates in her hands, appearing in our lives when we least expect her . . . ...Show more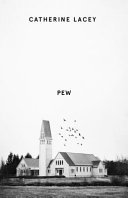 Pew
by Catherine Lacey
$24.99
AUD
Category: Hard Back Fiction
An eerie modern tale for fans of Shirley Jackson and Sarah Hall from a young American writer hailed as one of the finest of her generation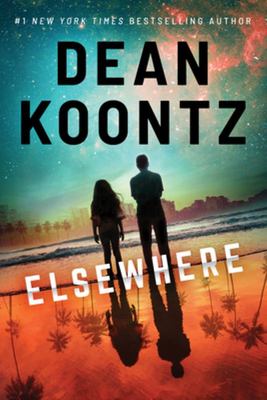 $57.99
AUD
Category: Hard Back Fiction
The fate of the world is in the hands of a father and daughter in an epic novel of wonder and terror by Dean Koontz, the #1 New York Times bestselling master of suspense.Since his wife, Michelle, left seven years ago, Jeffy Coltrane has worked to maintain a normal life for himself and his eleven-year-ol d daughter, Amity, in Suavidad Beach. It's a quiet life, until a local eccentric known as Spooky Ed shows up on their doorstep.Ed entrusts Jeffy with hiding a strange and dangerous object--something he calls "the key to everything"--and tells Jeffy that he must never use the device. But after a visit from a group of ominous men, Jeffy and Amity find themselves accidentally activating the key and discovering an extraordinary truth. The device allows them to jump between parallel planes at once familiar and bizarre, wondrous and terrifying. And Jeffy and Amity can't help but wonder, could Michelle be just a click away?Jeffy and Amity aren't the only ones interested in the device. A man with a dark purpose is in pursuit, determined to use its grand potential for profound evil. Unless Amity and Jeffy can outwit him, the place they call home may never be safe again. ...Show more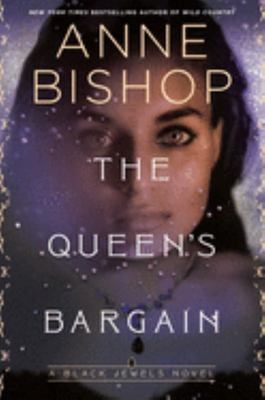 $47.99
AUD
Category: Hard Back Fiction | Series: Black Jewels Ser.
POWER HAS A PRICE. SO DOES LOVE. Return to the dark, sensual, and powerful world of the Black Jewels in this long-awaited new story in the New York Times bestselling fantasy saga. After a youthful mistake, Lord Dillon's reputation is in tatters, leaving him vulnerable to aristo girls looking for a bit of fun. To restore his reputation and honor, he needs a handfast--a one-year contract of marriage. He sets his sights on Jillian, a young Eyrien witch from Ebon Rih, who he believes has only a flimsy connection to the noble society that spurned him. Unfortunately for Dillon, he is unaware of Jillian's true connections until he finds himself facing Lucivar Yaslana, the volatile Warlord Prince of Ebon Rih. Meanwhile, Surreal SaDiablo's marriage is crumbling. Daemon Sadi, the Warlord Prince of Dhemlan, recognizes there is something wrong between him and Surreal, but he doesn't realize that his attempt to suppress his own nature in order to spare his wife is causing his mind to splinter. To save Daemon, and the Realm of Kaeleer if he breaks, help must be sought from someone who no longer exists in any of the Realms--the only Queen powerful enough to control Daemon Sadi. The Queen known as Witch. As Jillian rides the winds of first love with Dillon, Daemon and Surreal struggle to survive the wounds of a marriage turned stormy--and Lucivar has to find a way to keep everyone in his family safe...even from each other. ...Show more
$24.99
AUD
Category: Hard Back Fiction
On 21 June 1922, Count Alexander Rostov - recipient of the Order of Saint Andrew, member of the Jockey Club, Master of the Hunt - is escorted out of the Kremlin, across Red Square and through the elegant revolving doors of the Hotel Metropol. Deemed an unrepentant aristocrat by a Bolshevik tribunal, the Count has been sentenced to house arrest indefinitely. But instead of his usual suite, he must now live in an attic room while Russia undergoes decades of tumultuous upheaval. Can a life without luxury be the richest of all? ...Show more
$39.99
AUD
Category: Hard Back Fiction | Series: William Warwick Novels Ser.
Jeffrey Archer's Hidden in Plain Sight is the second novel featuring Detective William Warwick, by the master storyteller and #1 New York Times bestselling author of the Clifton Chronicles William Warwick has been promoted to Detective Sergeant, but his promotion means that he, along with the rest of h is team, have been reassigned to the Drugs Squad. As William's team closes the net around a criminal network like none they have ever faced before, he devises a trap they would never expect, one that is hidden in plain sight . . .   ...Show more