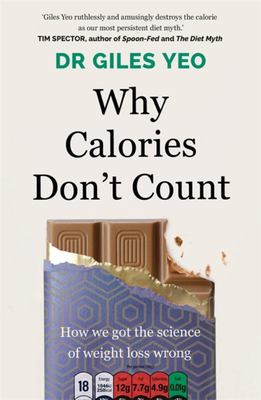 $32.99
AUD
Category: Health
'In this great read, Giles Yeo ruthlessly and amusingly destroys the calorie as our most persistent diet myth.' Tim Spector, author of Spoon-Fed and The Diet Myth 'A tour de force by the wise and witty Professor Giles Yeo. As well as being one of the UK's foremost experts on the genetics of obesity, Pr ofessor Yeo knows how to tell a great story. After reading this brilliant book you will understand what the labels on food really tell us, and what they don't.' Michael Mosley, author of The Fast 800 Calorie information is ubiquitous. On packaged food, restaurant menus and online recipes we see authoritative numbers that tell us the calorie count of what we're about to consume. And we treat these numbers as gospel; counting, cutting, intermittently consuming and, if you believe some 'experts' out there, magically making them disappear. We all know, and governments advise, that losing weight is just a matter of burning more calories than we consume. Here's the thing, however, that most people have no idea about. ALL of the calorie counts that you see everywhere today, are WRONG. In Why Calories Don't Count Dr Giles Yeo, obesity researcher at Cambridge University, challenges the conventional model and demonstrates that all calories are not created equal. He addresses why popular diets succeed, at least in the short term, and why they ultimately fail, and what your environment has to do with your bodyweight. Once you understand that calories don't count, you can begin to make different decisions about how you choose to eat, learning what you really need to be counting instead. Practical, science-based and full of illuminating anecdotes, this is the most entertaining dietary advice you'll ever read. ...Show more
$39.99
AUD
Category: Health
We all want to be healthier, but do you know what's good for you? For over thirty years, Dr Norman Swan has been delivering straight, honest, common-sense health information to ordinary Australians as both a physician and much-loved broadcaster. And when Australia needed clear, scientifically backed COV ID-19 facts and advice, it was Norman Swan who stepped up every day to provide the answers we required. After many years of listening, Norman Swan knows what medical issues people are curious and concerned about. Drawing on the questions he hears time and again, from millennials to baby boomers and all the generations between, So You Think You Know What's Good For You? is a one-stop handbook that will settle fruitless anxieties and allow people to focus on what matters to them. Replace medical myths, half-truths and misconceptions with the information you need to make better decisions about how to eat and how to live to put your mind at ease and ensure your and your family's health is the best it can be. So You Think You Know What's Good For You? is the new authoritative must-have for every health-conscious Aussie household. ...Show more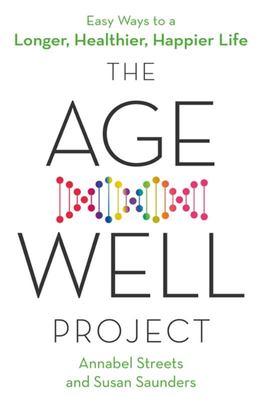 $24.99
AUD
Category: Health
'The essential mid-life mum makeover. From fitness to sleep and even your social life, a brilliant new book by two 50-something mothers reveals how to protect your health and happiness' Daily Mail 'Educational and informative' Woman's Way An essential handbook for making the second half of your life h appy, healthy and disease-free. Diseases of older age take root decades before symptoms appear. For a longer, happier life, we need to plan ahead - but what exactly should we do? For five years, Annabel Streets and Susan Saunders immersed themselves in the latest science of longevity, radically overhauling their lives and documenting their findings on their popular blog. After reading hundreds of studies and talking to numerous experts, Annabel and Susan have compiled almost 100 short cuts to health in mid and later life, including: how, when and what to eat; the supplements worth taking; when, where and how to exercise; the most useful medical tests; how to avoid health-threatening chemicals; the best methods for keeping the brain sharp; and how to sleep better. ...Show more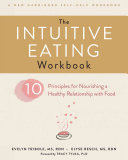 $42.50
AUD
Category: Health | Series: A\New Harbinger Self-Help Workbook Ser.
Do you use food to comfort yourself during stressful times? The Intuitive Eating Workbook offers a comprehensive, evidence-based program to help you develop a healthy relationship with food, pay attention to cues of hunger and satisfaction, and cultivate a profound connection with your mind and body. H ave you tried fad diet after fad diet, only to gain weight back? Maybe you've tried the protein diet only to move on to vegetables only? Raw almonds and coconut water every forty-five minutes instead of big meals? Or perhaps you've tried counting calories, but the numbers on the scale still don't add up. If you are ready to throw in your hat and give up on dieting for good, take heart. You can enjoy food again--you just need to pay attention to your body's natural hunger cues. Based on the authors' best-selling book, Intuitive Eating, this workbook can show you how. The Intuitive Eating Workbook offers a new way of looking at food and mealtime by showing you how to recognize your body's natural hunger signals. Structured around the ten principles of intuitive eating, the mindful approach in this workbook encourages you to abandon unhealthy weight control behaviors, develop positive body image, and--most importantly--stop feeling distressed around food You were born with all the wisdom you need for eating intuitively. This book will help you reconnect with that wisdom and ultimately change your life--one meal at a time. ...Show more
$40.00
AUD
Category: Health
Description to come.
$34.99
AUD
Category: Health
The definitive anatomical coloring book is now back and freshened up with a new cover and an updated interior design.   Each year, thousands of students studying to be doctors, physical therapists, and medical technicians have to master the art of anatomy--and prospective artists also want to capture re alistic movement and posture. What better way to remember each bone, muscle, and organ than by coloring a picture? The very act of drawing entices students to spend more time with the image, and to examine the body's structure more closely. That's why this one-of-a-kind coloring book, with its concisely written text and easy-to-color-in medical illustrations, has always been such a huge seller--and why it's now revised into this new user-friendly format. Arranged according to body systems, the color-key organization links anatomical terminology to the more than 1,000 precise and detailed black-and-white illustrations. ...Show more
$22.99
AUD
Category: Health
A timely and powerful look at how our culture treats the pain and suffering of women. 'Women are in pain, all through their bodies; they're in pain with their periods, and while having sex; they have pelvic pain, migraine, headaches, joint aches, painful bladders, irritable bowels, sore lower backs, mu scle pain, vulval pain, vaginal pain, jaw pain, muscle aches. And many are so, so tired … But women's pain is all too often dismissed, their illnesses misdiagnosed or ignored. In medicine, man is the default human being. Any deviation is atypical, abnormal, deficient.'Fourteen years after being diagnosed with endometriosis, Gabrielle Jackson couldn't believe how little had changed in the treatment and knowledge of the disease. In 2015, her personal story kick-started a worldwide investigation into the disease by The Guardian; thousands of women got in touch to tell their own stories and many more read and shared the material. What began as one issue led Jackson to explore how women - historically and through to the present day - are under-served by the systems that should keep them happy, healthy and informed about their bodies.Pain and Prejudice is a vital testament to how social taboos and medical ignorance keep women sick and in anguish. The stark reality is that women's pain is not taken as seriously as men's. Women are more likely to be disbelieved and denied treatment than men, even though women are far more likely to be suffering from chronic pain.In a potent blend of personal memoir and polemic, Jackson confronts the private concerns and questions women face regarding their health and medical treatment. Pain & Prejudice, finally, explains how we got here, and where we need to go next.'A major contribution to feminist writing of the 21st century' Caroline de Costa, Professor of Obstetrics and Gynaecology, James Cook University'Gabrielle Jackson deploys facts to tear away the destructive myths that surround women's health' Lenore Taylor, Editor, Guardian Australia'This book could not be more timely or important.' Katharine Viner, Editor, The Guardian ...Show more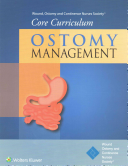 Ostomy Management
by Wound Ostomy and Continence Nurses SocietyⓇ Staff; Jane E. Carmel; Janice C. Colwell; Margaret Goldberg
$118.00
AUD
Category: Health | Series: Wound, Ostomy and Continence Nurses Society® Core Curriculum Ser.
This volume in the new Core Curriculum series from the WOCN(R) Society covers Ostomy Management, and is the crucial text for nurses practicing or studying ostomy patient care. It offers pathology and physiology basics in easy-to-grasp terms, while providing expert guidance on patient management. The per fect study guide for the wound, ostomy and continence (WOC) certification exams, it also provides step-by-step direction on essential nursing procedures.The evidence-based, easy-to-follow format of Wound, Ostomy and Continence Nurses Society(TM) Core Curriculum: Wound Management facilitates your comprehension of: o Anatomy and physiology of the GI and urinary tractso The disease states that lead to a fecal/urinary stomao Fecal or urinary stoma constructiono Fecal or urinary diversion.Step-by-step instruction leads you through care planning and delivery, including management of stoma and peristomal complications. And, end-of-chapter Q&A helps you remember all vital points.Practical directions cover: o Preoperative care for patients undergoing fecal or urinary diversiono Postoperative nursing assessment and managemento New surgical procedures and pouching techniqueso Patient educationo Rehabilitation issueso Ostomy patient needs, including assessment and management of pediatric patients.Wound, Ostomy and Continence Nurses Society(TM) Core Curriculum: Ostomy Management is essential for nursing students in ostomy care programs; nurses caring for patients with an ostomy; nurses in gastroenterology, urology, and surgical nursing; graduate nursing students; those seeking WOC certification or recertification; and nursing faculty.Also available as an e-book at other major retailers ...Show more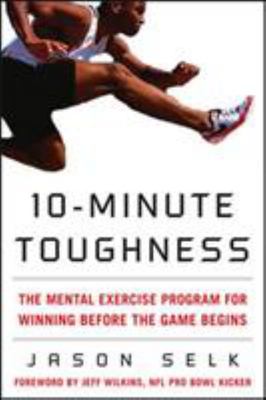 $37.95
AUD
Category: Health
"10-Minute Toughness is a solid mental training program. In fact I feel it is the best of its kind. . . . It's] what the title says: ten minutes a day that connects your talents and abilities to the outcome you're seeking. As a retired NFL player looking forward, I can see as many applications for the t oughness Jason Selk's program brought out of me in the business world as there were on the football field." --Jeff Wilkins, Former NFL Pro Bowl Kicker "The mental side of the game is extremely important. 10-Minute Toughness helps the players develop the mental toughness needed for success; it really makes a difference." --Walt Jocketty, General Manager of the 2006 World Champion St. Louis Cardinals "Jason Selk has spent a tremendous amount of time and energy developing effective mental-training programs and coaches workshops. He is truly committed to helping individuals and teams to perform at their very best, when it really counts." --Peter Vidmar, Olympic Gold Medalist Mental training is a must for high performance both on the field and off. But simply hoping for mental toughness isn't going to build any mind muscles. You need a proven routine of daily exercises to get you where you want to go. 10-Minute Toughness is your personal coach for boosting brainpower and achieving a competitive edge in whatever game you play. With quickness and ease, you'll learn how to master your own mind and psych out your opponents using personalized techniques from one of America's most successful sport psychology consultants. Like no other program available, the 10-Minute Toughness (10-MT) routine gets you ready for the competition in just ten minutes a day. ...Show more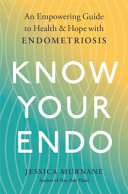 $32.99
AUD
Category: Health
Learn how to navigate your life with endometriosis in this essential and hopeful guide--including tools and strategies to gain a deeper understanding of your body and manage chronic pain through diet, movement, stress management, and more. Endometriosis isn't just about having "painful periods." It can be a complex, debilitating, and all-encompassing condition that impacts one's mental health, relationships, and career. Endo affects 1 in 10 women and girls across the globe, but even after receiving a diagnosis, many are still left in the dark about their condition. In Know Your Endo, Jessica Murnane breaks through the misinformation and gives essential guidance, encouragement, and practical lifestyle tools to help those living with endo have more control and feel better in their bodies. In this empowering and heartfelt guide, Jessica, who suffers from endo herself, shares a progressive five-week plan focused on learning a new management tool each week. Including sections on diet (with recipes!), movement, products, and personal-care rituals, Know Your Endo eases readers into a new lifestyle and arms them with the information needed to truly understand their condition. Insights and help from endometriosis doctors and experts are woven throughout, as well as first-person accounts of how endo can impact every aspect of your life. Finally, there's a resource for all people suffering in silence from this chronic condition offering what they need most: hope. ...Show more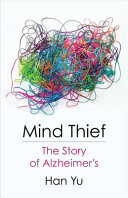 $49.95
AUD
Category: Health
Alzheimer's disease, a haunting and harrowing ailment, is one of the world's most common causes of death. Alzheimer's lingers for years, with patients' outward appearance unaffected while their cognitive functions fade away. Patients lose the ability to work and live independently, to remember and recog nize. There is still no proven way to treat Alzheimer's because its causes remain unknown. Mind Thief is a comprehensive and engaging history of Alzheimer's that demystifies efforts to understand the disease. Beginning with the discovery of ?presenile dementia? in the early twentieth century, Han Yu examines over a century of research and controversy. She presents the leading hypotheses for what causes Alzheimer's; discusses each hypothesis's tangled origins, merits, and gaps; and details their successes and failures. Yu synthesizes a vast amount of medical literature, historical studies, and media interviews, telling the gripping stories of researchers' struggles while situating science in its historical, social, and cultural contexts. Her chronicling of the trajectory of Alzheimer's research deftly balances rich scientific detail with attention to the wider implications. In narrating the attempts to find a treatment, Yu also offers a critical account of research and drug development and a consideration of the philosophy of aging. Wide-ranging and accessible, Mind Thief is an important book for all readers interested in the challenge of Alzheimer's. ...Show more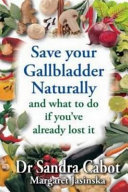 $19.99
AUD
Category: Health
A comprehensive step by step plan for dissolving gallstones and improving gallbladder function. A book to help everyone a?ected by disease of the gallbladder or bile ducts. If you are having gallbladder problems, whether you have already lost it or not, this book tells you what to do. Gallbladder diseas e can be painful and frightening, which ... ...Show more