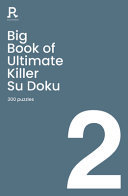 $14.99
AUD
Category: Hobbies
Perfect for coffee breaks, commutes or relaxing at home, this bumper collection of 300 brand new Ultimate Killer Su Doku puzzles is guaranteed to provide you with hours or entertainment. Each puzzle is presented in a 9 x 9 grid on its own page. Printed in a portable paperback format meaning it can be ta ken with you on your travels or sit neatly on your bedside table each book is 198mm high, 129mm wide and 352 pages long. ...Show more
$14.99
AUD
Category: Hobbies
Containing a massive 300 sudoku puzzles packaged in a stylish paperback, this is the perfect sudoku gift book for adults of any age. With a mix of 100 easy, 100 medium and 100 hard puzzles, the 9 x 9 grids are each arranged on their own page and solutions are easily found in the back of the book. Printe d in a highly portable format, the book can be taken on your travels or sit neatly on your bedside table. ...Show more
$19.99
AUD
Category: Hobbies
*** The biggest and best book of sudokus returns for a sequel! Choose from 400 puzzles with a range of difficulties ranging from beginner to fiendish! Relax and lose yourself in this enthralling collection from the Telegraph.
$15.99
AUD
Category: Hobbies | Series: The\Times Su Doku Ser.
Challenge yourself at home with number puzzles Previously unpublished quality Su Doku grids from The Times, which help develop your skills to take on Extreme Su Doku. The 200 puzzles in this collection of treacherously difficult puzzles will stretch even the most advanced Su Doku enthusiast. You will ne ed to use all of your best solving techniques to get to the end of this testing challenge. The puzzles in the collection are of the highest quality and are perfect for the advanced solver in need of a constant supply of ultra-difficult puzzles. Guaranteed to provide hours of mind-stretching entertainment. ...Show more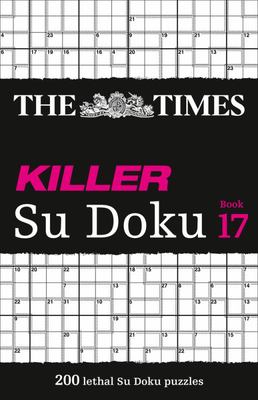 $15.99
AUD
Category: Hobbies | Series: The\Times Killer Ser.
Challenge yourself at home with number puzzles The latest volume in the hugely popular Killer Su Doku series from The Times, featuring the highest-quality puzzles with an extra element of arithmetic. This addition to the successful Times Killer Su Doku series will test your skills to the limit, adding t he challenge of arithmetic and taking Su Doku to a new and even deadlier level of difficulty. The puzzles use the same 9x9 grid as Su Doku but with an added mathematical challenge. The aim is not only to complete every row, column and cube so that it contains the numbers 1-9, it is also necessary to ensure that the outlined cubes add up to the same number as well. With 200 new Moderate, Tricky, Tough and Deadly Killer Su Doku puzzles, there is no chance to ease yourself in with simple puzzles. For those who like to live dangerously and push beyond their mental comfort zone, steel yourself for The Times' next, terribly tough instalment. ...Show more

$12.99
AUD
Category: Hobbies | Series: I Heart Pocket Colouring Ser.
Packed full of friendly bees, luscious plants and flowers, honey, hives and more, children and adults alike can bring the world's most important insect to life with colour.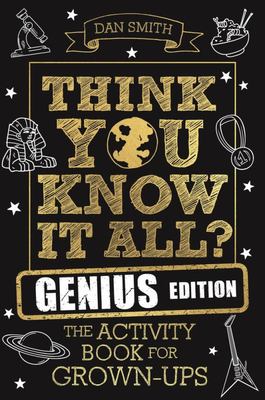 $22.99
AUD
Category: Hobbies | Series: Know It All Quiz Bks.
So you're good at the pub quiz ... you always have the right answer ... you're known for the depth and breadth of your knowledge ... well, why not put those skills to the test with Think You Know It All? Genius Edition? In this fiendish and at times infuriating book of general knowledge questions, you 'll find a vast range of topics are covered, to give you a real challenge on subjects from maths to history, music to literature, cinema to sport. With all sorts of different types of question to keep you on your toes (and all the answers at the back for when you need them) this book will give you entertainment and be head-scratchingly annoying in equal measure ... ... But then that's the thing about knowledge: if you know the answer, it's easy! ...Show more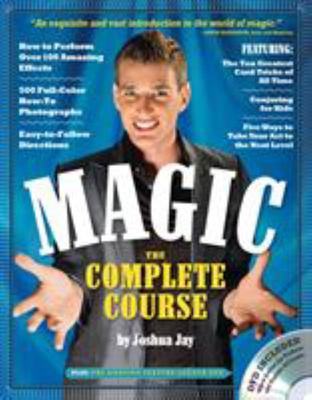 $39.25
AUD
Category: Hobbies
Toss the tuxedo. No more impaling women in boxes. Lose that top hat and set the rabbit free. Magic is getting a makeover. Forget those tired birthday party tricks or overproduced nonbelievable illusions. Joshua Jay's "Magic" is a complete course, jam-packed with over a hundred amazing but easy-to-learn effects. Much more than a collection of tricks, this book teaches both the mechanics and presentation necessary to perform each trick - since only a mastery of both (plus a lot of practice) makes a real magician. In "Magic", the performance scripts are topical (so you can transition seamlessly from a real conversation into a trick), the props are familiar (often right in front of you), and the magic is unbelievable (leaving your audience perfectly flabbergasted). Chapters cover a wide-range of scenarios in which you will learn to make money appear, predict thoughts and phone numbers, control a participant's decision, and demonstrate superhuman memory. As a bonus, "Magic" recasts some of the classic prop-tricks that historically require rubber thumbs or trick card decks, into new modern effects. ...Show more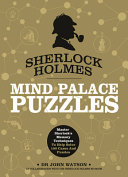 $27.99
AUD
Category: Hobbies
Over one hundred puzzles are included, from seemingly simple riddles to more complicated brain-busting logic puzzles, alongside murder mysteries for the reader to solve alongside Sherlock. Tips and tricks for solving the Sherlock way are included, as well as an introduction to the memory techniques need ed to create your own mind palace! ...Show more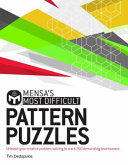 $19.99
AUD
Category: Hobbies
This book consists of 200 difficult puzzles of a variety of different types focussing on pattern puzzles of all types. Questions include mathematical and alphabetical ciphers, as well as shape and geometric patterns. Puzzle artworks and full-colour illustrations are included throughout.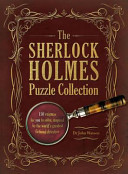 $27.99
AUD
Category: Hobbies | Series: The\Sherlock Holmes Puzzle Collection
Lets you join the world's greatest fictional detective and use your own powers of deduction to solve these ingenious enigmas. This collection features all kinds of puzzles to suit all tastes and levels of logical skill - from 'elementary' to 'impenetrable'.
$16.99
AUD
Category: Hobbies | Series: The\Times Ultimate Killer Ser.
Challenge yourself at home with number puzzles If you like to live dangerously and push beyond your mental comfort zone, steel yourself for The Times' toughest Ultimate Killer puzzles. A bumper collection of more than 360 puzzles for hard-core solvers. Selected from the pages of The Times these puzzles will challenge the sharpest minds. Includes Deadly-level Killer puzzles, and Extra Deadly, to really test your limits: thjs is the only place you'll find such a torturous collection in a single book. These puzzles are not for the fainthearted, they use the same 9x9 grid as Su Doku, and have an added mathematical challenge. The aim is not only to complete every row, column and cube so that it contains the digits 1-9, it is also necessary to ensure that the outlined cubes add up to the same number as well. But unlike with previous books, there is no chance to ease yourself in with Easy, or even Tough puzzles: this book is the Ultimate Killer Su Doku - completely deadly. Puzzles in this collection are taken from Times Ultimate Killer Su Doku Books 1, 2 and 3. ...Show more