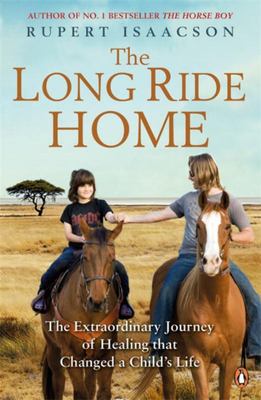 $22.99
AUD
Category: Horses
Heart-breaking, uplifting and full of adventure, The Long Ride Home is the long-awaited sequel to the international bestseller The Horse Boy. Rowan came back from the shamans in Mongolia a changed boy. The three most debilitating effects of his autism - his incontinence, his endless tantruming, and his inability to make friends - were gone. But a year almost to the day since Rowan's improvement he started regressing: the accidents and tantrums reappeared, terrifying his father Rupert. Something had to be done. Father and son embarked on a new quest, journeying from the bushmen of Namibia to the coastal rainforests of Queensland, Australia and finally to the Navajo reservations of the American southwest, where Rowan was transformed - they had begun the Long Ride Home. "It is probably only once in a critical lifetime that one will be moved almost to tears ...a triumph of the human spirit". (Telegraph (on The Horse Boy)). "Magical, miraculous, uplifting". (Daily Mail (on The Horse Boy)). "Amazing, astonishing". (Sunday Times (on The Horse Boy)). Rupert Isaacson is British but lives with his family in Texas, USA. He is an ex-professional horse trainer and founder of The Horse Boy Foundation, which helps to make horses and nature available to other children, autistic or not, all over the world, including the UK. The Horse Boy was a Sunday Times top ten bestseller. ...Show more
$29.99
AUD
Category: Horses
Covering every horsey topic you could possibly want to explore - from discovering the different horse and pony breeds, to finding out how cultures around the world live with their horses, and learning how horse-lovers ride these magnificent animals - DK's Horses & Ponies is a one-stop shop for equin e knowledge. With colourful photographs and pictures on every page, this guide helps you become an expert in identifying the many different horse and pony breeds, from the enormous Dutch Draught Horse to the tiny Argentine Falabella. You will find out about all the ways that horses are an important part of our lives in different cultures, from sport, shows, traditions and celebrations, to transport, police work and even shrimp-fishing! This book answers all those questions that you've always asked yourself, including: What's the difference between horses and ponies? What is dressage? How do I steer a horse? How do horses communicate? How do they sleep standing up? What is the biggest horse that ever lived? And along the way, you'll learn how to understand and take care of your equine friends. ...Show more
$29.95
AUD
Category: Horses
An intimate view into the true nature of horses. This gorgeous book presents the noble and powerful horse in spellbinding photographs, revealing text, and extended captions. Sabine Stuewer has been observing horses for years -- when they are alone and in groups. Her images are an indulgent visual treat , revealing the pure beauty of horses and their connection to their environment and their companions. Emmanuelle Brengard interprets the horses' behaviors -- one minute calmly grazing, in a frenzied gallop the next, grooming each other, nuzzling a foal, battling for a mate -- giving horse lovers a better understanding of the animal. The book's sections are:   In the Harem -- the harem family of about 10 (a stallion and his mares and foals), social order The Stallion -- charisma, postures, fights between males, reproduction Mares and Foals -- birth, educating the foals, foal games The Nuances of Friendship -- hierarchy, games among adults The Partnerships -- mares and foals, resting and sleep, adults protecting the herd and grooming Gallop to Freedom -- photo gallery Finely Honed Senses -- smell, sight, taste, hearing, communication, the gaits Fits of Madness -- jumps and leaps to release stress and energy, and to stretch.   Those who ride horses will tell you that they are complex animals possessing a wide range of behaviors. It can take years of watching and being with horses to truly understand them. The Horse brings a closer view to their world in a new way, one that is possible only with the authors' decades of experience observing, photographing and interacting with the charismatic horse. Already a remarkable value as a hardcover (which sold out), this paperback is now even more outstanding. It is an exceptional and personally meaningful selection for equestrians, breeders, casual riders, artists and photographers, and all who love horses for their character and beauty. All will derive great pleasure from this jewel. ...Show more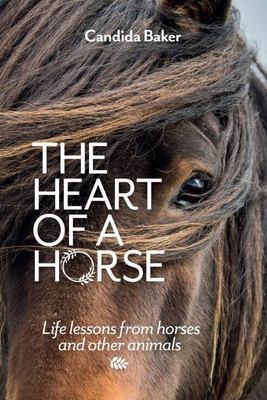 $29.99
AUD
Category: Horses
Learning to 'listen' with all our senses and the magic that happens when we keep an open mind about the idea of communication from the animal world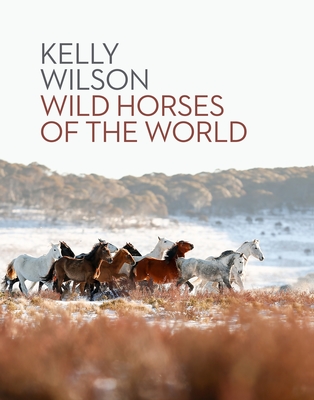 $52.99
AUD
Category: Horses
Wild horses have been an important part of wildlife on Earth for centuries, yet many herds now face serious threats - and very few people can claim to have seen them galloping free across the plains, or scaling mountain passes. Kelly Wilson has. For this book, she spent years researching the world's wil dest herds, travelling the globe and living among them. From the remote forests of Canada and snowcapped mountains of America, to the unforgiving deserts of Australia and windswept beaches of New Zealand, Kelly has captured a raw and honest portrayal of these animals - their rugged beauty, their unique way of life, and the harsh, yet picturesque landscapes they call home. Live the adventure alongside her, as Kelly looks into the secret lives of wild horses, how their populations are managed, and the many hardships they must overcome in their fight for survival.   ...Show more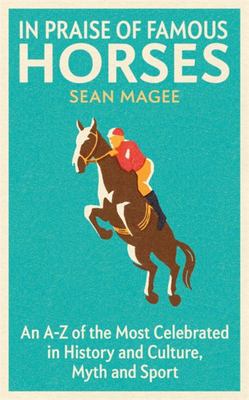 $39.99
AUD
Category: Horses
Horses is an A-Z companion to perhaps the most loved of all domesticated animals. The book's entries include a wealth of unexpected, fascinating and serendipitous information, from horse-slang phrases to horses in British pub signs, and from the horse in advertising to the horse as a food item. Themes s uch as the horse in warfare and the horse in folklore abound. These features add up to a richly satisfying accumulation of information about the horse's role in human culture and society over two millennia. Horses will not only be a helpful reference source and congenial bedside book for those who work with or enjoy horses, but also a satisfying and browsable companion for the inquisitive general reader. ...Show more

Equus
by Tim Flach
$69.99
AUD
$135.00
(48% off)
Category: Horses
No animal has captured the human imagination quite like the horse, depicted in cave drawings thousands of years ago through countless renderings in paint, clay, ink, even film. In his first book, award-winning photographer Tim Flach's quest to document the horse has resulted in "Equus", an intensely mov ing look at an animal - as solitary subject and en masse, from the air and from underwater - whose history is so powerfully linked to our own. From exquisite Arabians in the Royal Yards of the United Arab Emirates to purebred Icelandic horses in their glacial habitat; from the soulful gaze of a single horse's lash-lined eye to the thundering majesty of thousands of Mustangs racing across the plains of Utah, "Equus" provides an amazing and unique insight into the physical dynamics and spirit of the horse. ...Show more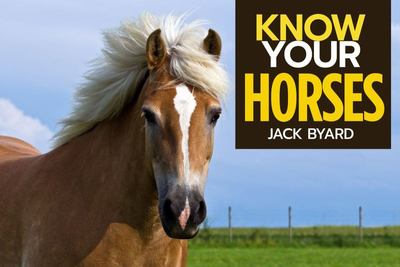 $12.99
AUD
Category: Horses | Series: Know Your...
"Know Your Horses" gives a full page photograph of each featured breed and Jack has conducted thorough research to produce an accompanying concise description of the animal's appearance, uses and history. He also includes fascinating snippets about the role of the breed in human history. Jack includes w orking horses, riding horses and ponies. Many of the breeds are well known and numerous; some are a little more unusual, while a couple teeter on the brink of extinction. Some are native and some are not but keep your eyes peeled around Britain today and you can see all 43 of the breeds featured in this book. This small format paperback is designed for the novice enthusiast of any age and provides perfect overview of this diverse species. ...Show more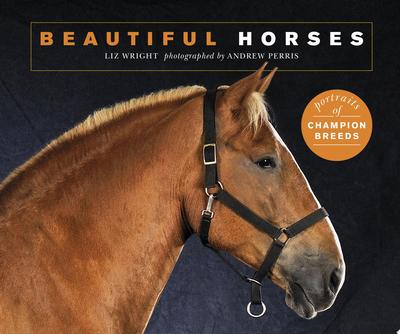 $16.99
AUD
Category: Horses | Series: Beautiful Animals Ser.
From the humble working horse to the fanciful show horse, you'll not be left disappointed by this gorgeous display of 40 of the world's finest equine beauties. Whether you're a horse expert or just a casual admirer, these magnificent mares and stunning stallions will capture your attention and leave yo u awestruck. With each glossy, professional photograph of the breed comes information about their individual histories, where they originated from, details about temperament, and notes about size and color. This way, you can get to know each glamorous individual from the experts.  Featuring an illuminating introduction exploring the colorful history of the horse, and reportage photography offering a behind-the-scenes glimpse of the stars as they prepare for the show, Beautiful Horses is the perfect gift for any horse-lover. ...Show more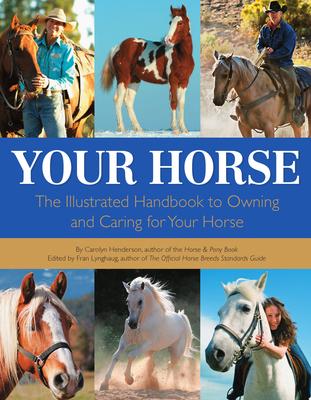 $24.99
AUD
Category: Horses
Here is the definitive illustrated horse guide. Packed with more than 450 color photographs, this guidebook shows you how to care for your horse. And all at an attractive price of $19.99. Plus, the hardcover PLC binding is made to be used out in your barn or stable.   This is the one-stop book for all your equestrian needs: The 60,000 words of text and captions detail everything you will need to know for selecting, buying, owning, feeding, grooming, and caring for your horse--and more   ...Show more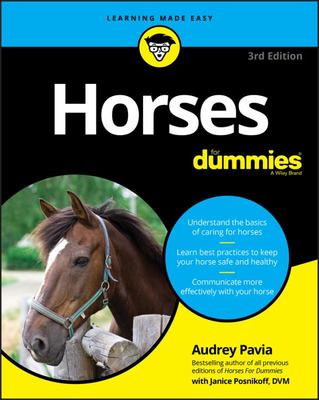 $49.95
AUD
Category: Horses
Updated for today's beginning horse enthusiasts If you're just getting into the world of horses, there's a lot to learn Horses For Dummies gets beginning-level riders and aspiring first-time horse owners up to speed on all things equine From selecting the right horse for you to feeding, grooming, and handling a horse, this book covers it all Featuring updates on breeds, boarding, nutrition, equipment, training, and riding--as well as new information on various equine conditions--this resource shows you how to keep your horse happy and take your riding skills to the next level. Features updated safety information Includes more riding disciplines Offers tips for better nutrition for your horse Provides grooming and training recommendations If you're crazy about horses, this hands-on guide is all you need to giddy up and go ...Show more