$12.99
AUD
Category: Pets | Series: The\Little Book Of... Ser.
Time spent with cats is never wasted. Comforting, cuddly, cute... What could be better than the presence of a fabulous feline fur-ball? As well as being totally adorable, cats are fiercely independent, curious and mischievous - and they make wonderful, low-maintenance companions. Research has shown that a purring cat on your knee - or quite possibly lying across your computer keyboard - is the perfect antidote to stress. It's no wonder these superior beings have inspired many a bon mot or wise insight over the decades. Packed full of wonderful quotes as well as fascinating snippets of information, this little book is the purr-fect gift for any cat lover. 'In ancient times cats were worshipped as gods. They have never forgotten this.' Terry Pratchett. 'Unlike a human smile, purring cannot be, as far as anyone knows, faked.' Jeffrey Moussaieff Masson, The Nine Emotional Lives of Cats: A Journey Into the Feline Heart, 2002. 'Dogs come when they're called; cats take a message and get back to you later.' Mary Bly. 'Cats have it all - admiration, endless sleep, and company only when they want it.' Rod McKuen. ...Show more
$12.99
AUD
Category: Pets | Series: The\Little Book Of... Ser.
Live. Laugh. Bark. What could be better than the presence of a fuzzy and faithful four-legged friend? From their loyalty and devotion to their endearing capacity to face life, work and exercise with endless enthusiasm, dogs have been our steadfast companions for thousands of years. They may be wordless, but their ability to communicate with deeply expressive eyes, a wagging tail or a joyful bark brings out the very best in their humans - and it's no wonder they have inspired many a bon mot or wise insight over the decades. Packed full of wonderful quotes as well as fascinating snippets of information, this little book is the perfect gift for any dog-lover. 'If you pick up a starving dog and make him prosperous, he will not bite you. This is the principal difference between a dog and a man.' Mark Twain, Pudd'nhead Wilson, 1894. 'Like many other much-loved humans, they believed that they owned their dogs, instead of realizing that their dogs owned them.' Dodie Smith, The 101 Dalmatians, 1956. 'My dog is half pit-bull, half poodle. Not much of a watchdog, but a vicious gossip.' Craig Shoemaker. ...Show more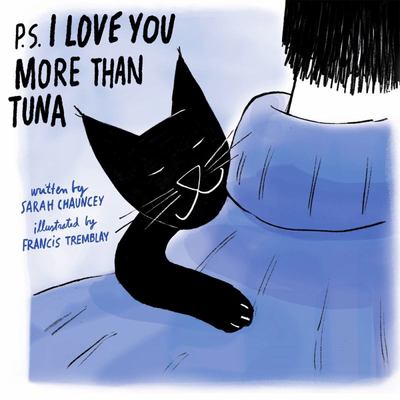 $29.99
AUD
Category: Pets
Our cats occupy a unique space in our hearts. When they're gone, the loss can be devastating, the grief even more profound than when a human friend passes away. The human-animal bond transcends language. P.S. I Love You More Than Tuna gives friends and loved ones an opportunity to step forward and offer tangible comfort during the grieving period, when many people feel isolated and misunderstood after a beloved pet dies. Heartfelt but not saccharine, this first-of-its-kind book offers readers solace and inspiration using New Yorker-style illustrations paired with simple, evocative language. It is a universal ode to the special and often quirky bonds we forge with our companion cats that will help many people through the dark aftermath of loss. ...Show more
$29.99
AUD
Category: Pets
How to Hold Animals is the irresistible guide to holding more than forty critters according to advice from wildlife specialists. Learn from the experts--a pet shop owner, a veterinarian, a wildlife photographer, and a reptile handler--how to pick up and hold dozens of species of animals, great and smal l, furry, scaly, and feathery, including snails, chipmunks, chickens, chinchillas, stag beetles, lizards, hamsters, owls, grasshoppers, mice, and more. Chock full of fascinating facts, interviews with experts, and full-color photos on every page, How to Hold Animals will delight and inform animal lovers of all stripes. ...Show more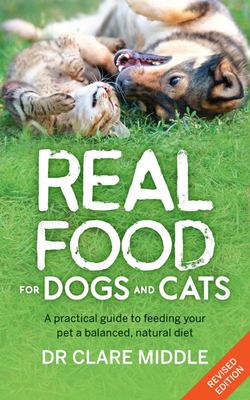 $24.99
AUD
Category: Pets
Real Food for Dogs and Cats is for every pet lover who wants to ensure their cat or dog has the best chance of a long and healthy life. We know that a balanced diet is important for our own long-term health and it's the same for our pets. This no-nonsense guide to natural and balanced pet nutrition has simple, practical and effective ways to keep pets in top condition. ...Show more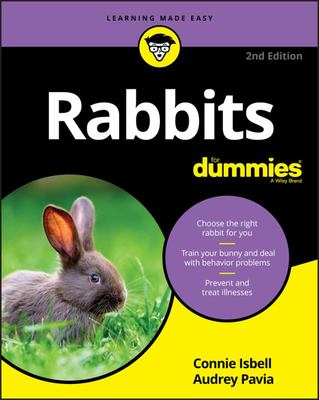 $41.95
AUD
Category: Pets
Choose the right rabbit for you Train your bunny and deal with behavior problems Prevent and treat illnesses Your guide to being a responsible rabbit owner Want to raise a happy, healthy bunny? This practical guide gives you everything you need to know to successfully adopt, nurture, live with, and l ove a rabbit. Find detailed breed descriptions, information on organic cuisine, helpful top ten lists, and more. You can even teach your bunny to perform tricks From choosing a rabbit and preparing its home to training, healthcare, and having fun with your furry friend, discover a wealth of expert tips that will have your rabbit (and you) hopping with joy. Inside... The latest on housing, cleaning, and feeding How to think like a rabbit Games to play with your bunny How to live with an indoor rabbit A bunch of bunny resources Ten signs that require emergency action ...Show more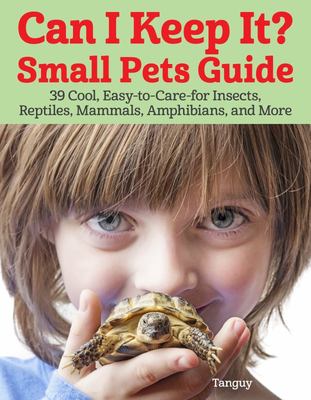 $24.99
AUD
Category: Pets
From gerbils, lizards, and snails to spiders, fish, and frogs, this is the coolest guide for kids to learn how to take care of the coolest pets With 39 pet profiles that describe origins, behaviors, cage installation plans, food, maintenance, and more, this book contains all the general and fun informa tion for a variety of easy-to-care-for animals that kids will love. Also included are the author's observations based on his very own pet collection throughout, as well as anatomical diagrams, high-quality photography, helpful illustrations, and easy-to-read informational blurbs. ...Show more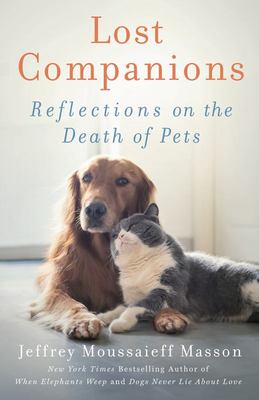 $29.99
AUD
Category: Pets
A heartfelt exploration of human grief after the loss of a pet by the New York Times bestselling author of Dogs Never Lie About Love.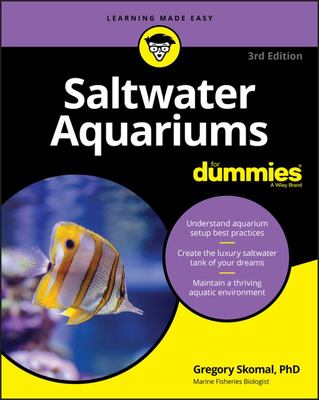 $46.95
AUD
Category: Pets
Dive into the wonderful world of saltwater fish Setting up and keeping a healthy, thriving saltwater aquarium--and the gorgeous creatures that live within it--takes a lot more know-how than you might realize. Fortunately, this friendly and informative guide is here to make having a slice of the salty li fe in your own home easier than ever This fully updated edition of Saltwater Aquariums For Dummies explains in plain English how to care for a variety of marine fish and invertebrates, upkeep a tank, feed your saltwater friends, and stay informed of the latest technology in luxury tanks Understand aquarium set up best practices Maintain a thriving aquatic environment Build the luxury saltwater tank of your dreams Be inspired by a full-color insert Whether you're looking for basic information on how to set-up, start, and maintain a saltwater aquarium or already own one and want to whet your appetite with the latest tips, tricks, and design ideas, this book covers the gamut ...Show more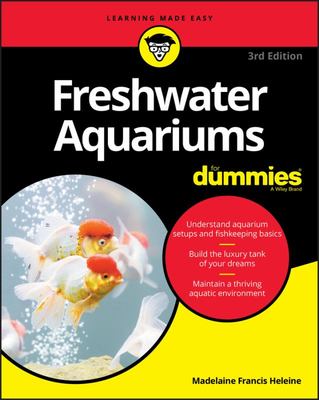 $38.95
AUD
Category: Pets
Give your underwater pets the best aquatic life ever Aquarium fish are one of the most popular pets in America, with close to 150 million fish owned in nearly 13 million households. They seem like easy pets to care for, but there's more than meets the eye when it comes to keeping your freshwater frien ds healthy and happy Inside, you'll find basic information to start your own freshwater aquarium, purchase and maintain healthy fish and plants, and find tips and tricks on how to introduce new fish and systems into your aquatic family. Understand the best aquarium set-up practices Build the luxury tanks of your dreams Maintain a thriving aquatic environment Discover many different ways to expand your hobby Perfect for beginner hobbyists and longtime aquarium enthusiasts alike, Freshwater Aquariums For Dummies makes it easier than ever to set up and take care of a freshwater aquarium--and the fish within it.   ...Show more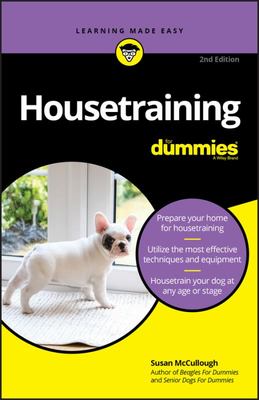 $30.95
AUD
Category: Pets
Housetraining For Dummies (9781119610298) was previously published as Housetraining For Dummies (9780470476376). While this version features a new Dummies cover and design, the content is the same as the prior release and should not be considered a new or updated product. The latest information and tips on making housetraining easier for your pet and yourself Did you know that what you feed your dog can effect help or hinder the housetraining process? That's just one of the valuable tips you'll find in Housetraining For Dummies 2nd Edition, the authoritative housetraining reference for new and veteran pet owners alike. This new edition features plenty of new and revised material on everything from the latest housetraining equipment to the latest information on diet and nutrition and the crucial role it plays in housetraining. You'll also find useful tips and techniques for creating environmentally safe cleaners from natural products found in the home and alternatives you can use if you have a sensitive pet. Features the latest findings on how pet nutrition can influence housetraining success Offers proven housetraining strategies Introduces new methods for housetraining multiple pets at once Reviews new housetraining equipment and products Shows you how to make environmentally safe stain and odor removers from products already in your home Susan McCullough is a columnist for Dog Fancy magazine and the author of several books including Beagles For Dummies;and the award-winning Senior Dogs For Dummies Housetraining can be a difficult and stressful process for both you and your puppy, adult, or senior dog. Housetraining For Dummies 2nd Edition is the resource you need to make it faster and easier for both of you. ...Show more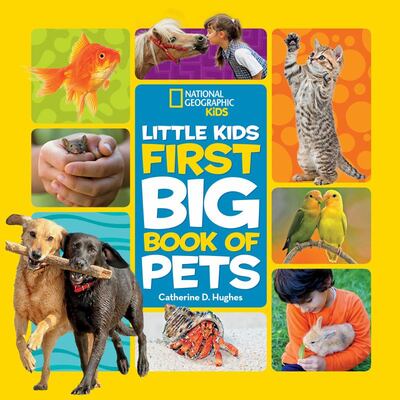 Little Kids First Big Book of Pets
by National Geographic Kids; Catherine Hughes (Contribution by); Marfe Ferguson-Delano (Editor)
$19.99
AUD
Category: Pets | Series: National Geographic Little Kids First Big Bks.
Playful puppies Cuddly kittens Beautiful birds In the next book in the hit Little Kids First Big Book series, readers learn all about pets with fur, feathers, fins, scales, and shells--and how to find and care for the perfect pet for their family.   From cats to dogs to guinea pigs to birds to fish to snakes and more, this adorable reference book introduces kids to a wide variety of family-friendly pets. Readers learn which kinds of animals make good pets and which ones are better off staying in the wild, along with how each type of pet eats, sleeps, and plays. Packed with more than 200 colorful photos, the book also provides information on animal breeds, characteristics, and behavior and includes tips for training pets. Filled with fun facts and designed for interactive learning, this book will quickly become a favorite at storytime, bedtime, and any time. ...Show more