$100.00
AUD
Category: Photography
A colorful journey through the first decade of Gray Malin's vibrant photography career Gray Malin: The Essential Collection celebrates the first decade of work from bestselling photographer Gray Malin. This new collection features beloved images from his most iconic shoots, as well as new material that has never been seen or published. Journey high above Manhattan's skyline, return to the sunny beaches of Positano, and take a stroll through the Parker Palm Springs with Malin's unforgettable four-legged hosts. With vibrant imagery from all seven continents and stories of how each collection was made, this stunning volume will invite you into the colorful world of Gray Malin and help make every day a getaway.   ...Show more
$65.00
AUD
Category: Photography
The Goddess and the City: Kali and Kolkata brings in to focus one of the world's most vibrant living Victorian cities. It was the capital of British India from 1722 until the Raj relocated to Delhi in 1911. The architectural wealth bedazzles but no more so than the people who live within its torn and mu ch-loved fabric.Despite its myriad forms of transport including trams, Hooghly ferries, Ambassador taxis and a super-efficient metro, one can never travel quickly in Kolkata; every person has a story to tell, food to offer, or something to show.Awards-listed Melbourne-based photographer Tess Rice captures with perfect tone and resonance a city and its people. It is photography that speaks of engagement, and people who are culturally rich and overwhelmingly generous and sophisticated. With work taken during Puja celebrations, Kali Ma's consciousness and energy magically pervade the city, and a photographic body of work full of nuance and surprising intimacy.The Goddess and the City is a book to be savoured. The Goddess and the City: Kali and Kolkata brings in to focus one of the world's most vibrant living Victorian cities. It was the capital of British India from 1722 until the Raj relocated to Delhi in 1911. The architectural wealth bedazzles but no more so than the people who live within its torn and much-loved fabric.Despite its myriad forms of transport including trams, Hooghly ferries, Ambassador taxis and a super-efficient metro, one can never travel quickly in Kolkata; every person has a story to tell, food to offer, or something to show.Awards-listed Melbourne-based photographer Tess Rice captures with perfect tone and resonance a city and its people. It is photography that speaks of engagement, and people who are culturally rich and overwhelmingly generous and sophisticated. With work taken during Puja celebrations, Kali Ma's consciousness and energy magically pervade the city, and a photographic body of work full of nuance and surprising intimacy.The Goddess and the City is a book to be savoured. ...Show more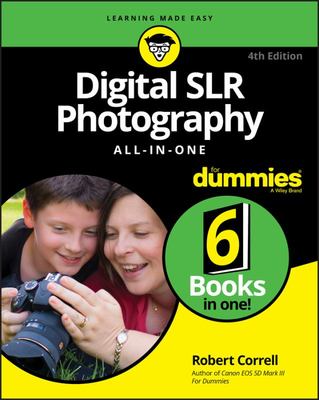 $74.95
AUD
Category: Photography
6 Books in one! Boost your DSLR photography skills with this amazing book When you're investing in top-notch camera equipment, it's also time to build top-notch photography skills that help you create the stunning images you see in your mind. This book gets you started on the path to capturing incredi ble photos of life's most precious moments. Cut through the jargon and techspeak as you get down to the essentials of taking control of your powerful camera and leaving the days of washed-out and blurry photos behind. 6 Books Inside? Review digital photography basics and camera controls Get the right lens for the shot Take creative control of exposure settings Shed some light on your subject Perfect the picture with editing Follow recipes for portraits, landscapes, close-ups, and action shots ...Show more
$44.99
AUD
Category: Photography | Series: Lonely Planet Ser.
Revealing the best of Lonely Planet's travel photography from across the globe, this pictorial does more than display beautiful photographs of classic scenes and locations. Our photographers in their words share the backstories of how they got the perfect shot, making this an inspirational and illuminat ing photography book for every kind of traveller.Featuring over 200 photographs from renowned photographers such as Philip Lee Harvey and Jonathan Gregson, discover the stories behind what makes a good photo and exactly how each photograph was taken. From off-the-map locations barely touched by tourism to iconic cityscapes and UNESCO World Heritage Sites, be transported on a photographic journey all around the world. From the Temples of Angkor to the enchanting Faroe Islands, no corner of the world will be left unturned.This must-have pictorial book is a celebration of classic travel photography and the stories behind the images; get inspired to escape.About Lonely Planet: Lonely Planet is a leading travel media company and the world's number one travel guidebook brand, providing both inspiring and trustworthy information for every kind of traveller since 1973. Over the past four decades, we've printed over 145 million guidebooks and grown a dedicated, passionate global community of travellers. You'll also find our content online, on mobile, video and in 14 languages, 12 international magazines, armchair and lifestyle books, eBooks, and more.   ...Show more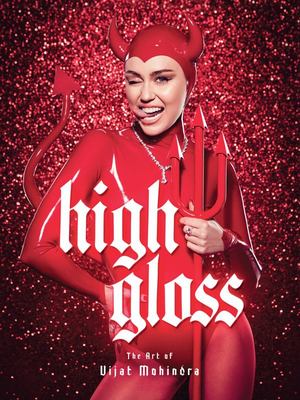 $70.00
AUD
Category: Photography
The first monograph showcasing the pop and glossy universe of young Hollywood's favorite photographer Considered young Hollywood's favorite photographer, Vijat Mohindra has created a unique and colorful style that he's brought to the covers of the world's hippest magazines. His ultra-modernist and hype r-synthetic aesthetic appeals to millennials, and the dazzling anti-vérité style of his work has attracted celebrity clientele such as Miley Cyrus, Paris Hilton, Nicki Minaj, Gwen Stefani, and Kim Kardashian West. With them, he has created iconic covers for publications such as Paper magazine, Gay Times, Attitude, and Plastik. Fascinated by all those who defy norms, genders, and boundaries, this former assistant of David La Chapelle never ceases to celebrate our differences in fantasy worlds where Paris Hilton, Amanda Lepore, Tyra Banks, and A$AP Rocky could all live together. This is his first monograph ever published and includes all the images that made him famous, as well as new photos shot exclusively for this book. A must-have for anyone interested in fashion and photography. ...Show more
Dignity - Updated 2nd Ed (Hardcover)
by Dana Gluckstein; Desmond Tutu (Foreword by); Faithkeeper Oren R. Lyons (Introduction by); Amnesty International (Epilogue by)
$79.99
AUD
Category: Photography
This collection of iconic photographs by Dana Gluckstein honors Indigenous Peoples worldwide. Gluckstein, whether photographing a Haitian healer or a San Bushman elder, succeeds in distilling the universality of experience that links us all without diminishing the dignity of the individual. Dignity incl udes more than 100 of Gluckstein's black-and white duotone portraits, made over three decades. The photographs express the theme of tribes in transition by capturing a fleeting period of world history where traditional and contemporary cultures collide. ...Show more
$35.00
AUD
Category: Photography
If you want to make it beyond Instagram as a photographer you have to give a solid listen to the ideas, tips and overall mindset that Finn shares in this workshop. @alexstrohl Don't just take a picture, make photos that move people. Storytelling is a gift to photographers, letting you weave together cha racters, events, locations and subjects into a work of beauty greater than the sum of its parts. There are as many stories to tell as pictures to take, but there are also tried-and-tested methods you can adopt to help improve your photography and streamline your workflow. In this beginner-to-pro workshop, award-winning photographer and influencer Finn Beales teaches enthusiasts and aspiring professionals how to master every element of the photographer's process. By following his five-step course - Pitch, Prepare, Shoot, Edit and Deliver - you will develop the same successful, reliable working methods that earn influence and delight audiences, regardless of what genre you're working in. Create intrigue, pull in your audience and tell richer, more rounded stories using your DSLR camera.Want to craft a shoot from start to finish? All the essentials are covered, from building a story into your creative, shoot preparation, the necessary gear and props, working with mood-boards and call sheets, compositional balance, and directing models, right through to post production, editing and file delivery. Discover within: What equipment you'll need, when and why; The secret to key shots and essential techniques; Plot devices to help you craft your narrative; Step-by-step DSLR projects to perfect your skills; Effortlessly capture events, landscapes, portraits, interiors and experiences; How to edit better and be different; Extra exercises to improve your smartphone photography. Compose for impact. Stand out through story. ...Show more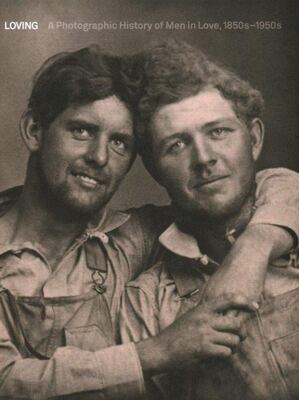 $130.00
AUD
Category: Photography | Series: G - Reference,Information and Interdisciplinary Subjects Ser.
Loving: A Photographic Story of Men in Love, 1850-1950 portrays the history of romantic love between men in hundreds of moving and tender vernacular photographs taken between the years 1850 and 1950. This visual narrative of astonishing sensitivity brings to light an until-now-unpublished collection of hundreds of snapshots, portraits, and group photos taken in the most varied of contexts, both private and public. Taken when male partnerships were often illegal, the photos here were found at flea markets, in shoe boxes, family archives, old suitcases, and later online and at auctions. The collection now includes photos from all over the world: Australia, Bulgaria, Canada, Croatia, France, Germany, Japan, Greece, Latvia, the United States, the United Kingdom, Russia, and Serbia. The subjects were identified as couples by that unmistakable look in the eyes of two people in love - impossible to manufacture or hide. They were also recognized by body language - evidence as subtle as one hand barely grazing another - and by inscriptions, often coded. Included here are ambrotypes, daguerreotypes, glass negatives, tin types, cabinet cards, photo postcards, photo strips, photomatics, and snapshots - over 100 years of social history and the development of photography. Loving will be produced to the highest standards in illustrated book publishing, The photographs - many fragile from age or handling - have been digitized using a technology derived from that used on surveillance satellites and available in only five places around the world. Paper and other materials are among the best available. And Loving will be manufactured at one of the world's elite printers. Loving, the book, will be up to the measure of its message in every way. In these delight-filled pages, couples in love tell their own story for the first time at a time when joy and hope - indeed human connectivity - are crucial lifelines to our better selves. Universal in reach and overwhelming in impact, Loving speaks to our spirit and resilience, our capacity for bliss, and our longing for the shared truths of love. ...Show more
$39.99
AUD
Category: Photography
Grab your camera and learn everything you need to know to improve your photography in just 20 weeks. The perfect one-on-one learning programme for any aspiring photographer, Digital Photography Complete Course teaches you everything you need to know in 20 weeks through easy-to-understand tutorials. If you're a beginner, you'll be an expert in no time. Combining tutorials, step-by-step photoshoots, practical assignments, and fun Q&As, this book will teach you about the sometimes intimidating range of modes on bridge and system cameras (DSLR or mirrorless); untangle photographic jargon such as aperture, exposure, shutter speed, and depth-of-field; show you how to convey movement and use natural light in photos; and help you to master composition for that perfect photo. DK's Digital Photography Complete Course will help you use your camera to its full potential, so that you don't just take good pictures - you make great ones. ...Show more
$49.99
AUD
Category: Photography | Series: Wildlife Photographer of the Year Ser.
Each year the Wildlife Photographer of the Year exhibition is seen by millions through a global tour and international media coverage. Portfolio 30 displays the full collection of 100 images awarded in the 2019 competition. Selected by an international jury for their artistic merit and originality from over 45,000 entries, they represent the work of over 100 nationalities. Displaying different styles, techniques and ways of seeing, the collection is both a showcase for photographers who specialise in documenting the natural world and a celebration of nature. Each picture is accompanied by the story of how it was taken and what it reveals. The divisions are by subject - whether plants or animals, environment or landscape - and photographic genre, including portraiture, black and white and underwater. There are also special awards for young and up-and-coming photographers and, most important, for environmental and conservation stories, reminding us of our dependence on and conflicting attitudes towards nature. ...Show more
$29.99
AUD
Category: Photography
Forever Wandering showcases Instagram sensation Hello Emilie's beautiful images of the natural world, including many never-before-seen snaps. Hello Emilie (aka Emilie Ristevski) is an advocate for responsible travel. With a social media following in the millions, Emilie's whimsical photography shows re aders how to take the time to stop and be present in their surroundings, wherever that may be. Forever Wandering encourages us to be one with the wild - the air that we breathe, the vast expanses of the ocean and never-ending mountaintops  At a time when fast travel and social media has led to over-tourism, Forever Wandering tells a meaningful story of how we can find a deeper connection with our universe - and ourselves - through inspiring imagery and thoughtful words.   ...Show more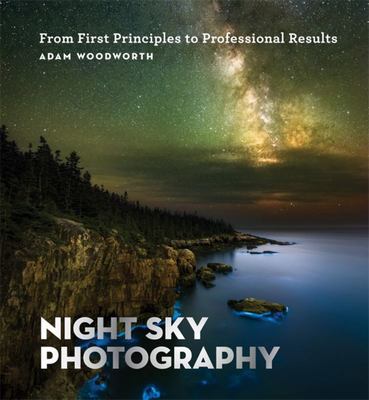 $49.99
AUD
Category: Photography
When the night sky transforms terrestrial landscapes into otherworldly works of art, you need to know the professional techniques for capturing your own nocturnal masterpieces. This complete course combines the classic beauty of landscapes with the vast, exotic universe of astrophotography, using tried- and-tested methods that guarantee stellar results. You'll learn what gear you need and how to make the most of it; clever tricks for squeezing out every drop of image quality from a pitch-black scene; and straightforward post-production workflows to create compelling compositions of the cosmos. ...Show more