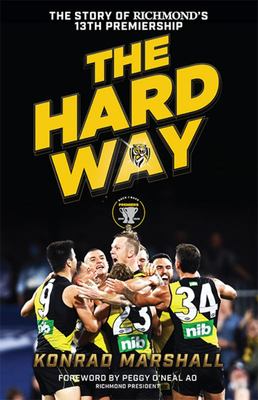 $24.99
AUD
Category: Sport
The Hard Way recounts Richmond football club's journey to the 2020 ALF Grand Final. In this thrilling account, Konrad Marshall reconstructs an unprecedented season of footy and the team that came to shine through it all.  The 2020 AFL season was a season like no other, and the challenges faced by the p remier team, due to the restrictions imposed during the COVID-19 pandemic, were substantial. Richmond, the reigning premier, started the season slowly, were then relocated to a Gold Coast hub for 111 days, faced internal issues throughout, and came into the Grand Final against Geelong the hard way, after losing the qualifying final to Brisbane. Including a foreward from Richmond president, Peggy O'Neal, The Hard Way tells this amazing story and reveals Richmond's game plan - a playing system that is based as much on chaos as clockwork - in intricate detail. Konrad not only covers the club's journey to their final's campaign but also the adjustments made to move to Queensland, life in the hub, their relationship with their fans and the public, and of course, the Dustin Martin effect.    If they weren't convinced already, this book will show all footy fans just how Richmond truly embodies the old sports saying: A champion team will always beat a team of champions. ...Show more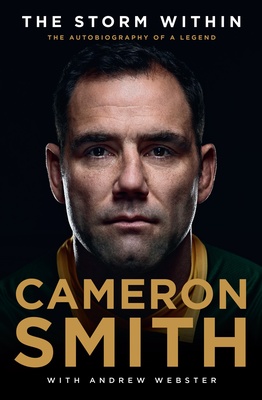 $49.99
AUD
Category: Sport
***CAPTAIN OF THE 2020 TELSTRA NRL PREMIERSHIP WINNERS THE MELBOURNE STORM*** Cameron Smith AM is the most decorated rugby league player of all time. The recipient of numerous Dally M and Golden Boot awards, he has starred in the toughest league competition on the planet every season since he made his N RL debut in 2002. Captaining the Melbourne Storm to multiple premierships, Smith played in a staggering seventeen finals campaigns. An integral member of the record-breaking Queensland teams of 2006-2017, he won eleven State of Origin series. As skipper of the Australian national team for over a decade, he led the Kangaroos to two World Cups. Smith is credited with revolutionising the number nine position. He holds the State of Origin records for most appearances and most wins, as well as the NRL records for most games, goals, points scored, wins and appearances as captain. This book maps his unique journey in the game: an extraordinary look into the biggest matches and biggest moments, Smith describes his career with great colour and candour, outlining what it takes to climb to the highest level in sport. Talent aside, it is Smith's intelligence and poise that set him apart, coupled with consistency, durability and longevity that are unlikely to ever be matched. Notoriously private throughout his career, The Storm Within sets the record straight. Finally, the life behind the legend - the man behind the mystery - tells his story. Features a foreword by legendary Melbourne Storm coach Craig Bellamy. ...Show more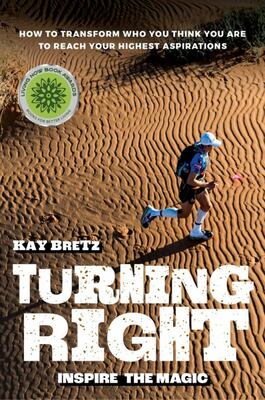 $32.95
AUD
Category: Sport
A compelling, un-put-downable account of the recreational marathon runner, Kay Bretz's transformation into one of the best ultra-marathon runners in the world. The reader follows the athlete during his physical and mental challenges and celebrates his hard fought wins, as he discovers motivation to succ eed, leaving behind his former motivation to avoid failure. It all started by turning right when his entire perspective on what he was capable of started to shift. Turning Right will inspire readers to find their own magic.KAY BRETZ improved the race record of Big Red Run, a 250-kilometre, multi-stage, running event in the Australian outback, by more than five hours. He followed up this amazing achievement with a series of podium finishes in events up to 350 kilometres. After a third place at the Australian ultra-trail championships in 2018, Kay was selected for the 24-hour world championships in Albi, France, in 2019, where he was awarded the Australian Ultra Performance of the Year Award.Even before his amazing success as an ultra-runner, Kay Bretz was a high achiever. He was awarded a doctorate in European law in record time and travelled the world as a top management consultant for McKinsey. He excelled in each role he took on. ...Show more
$32.99
AUD
Category: Sport
From laughs and legends to sledges and stuff-ups.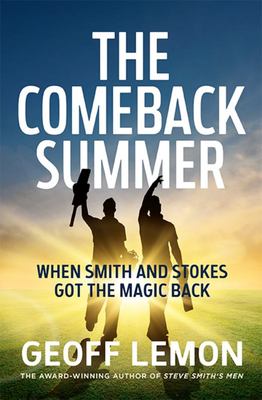 $29.99
AUD
Category: Sport
The captain of the Australian team: a batsman on the way to being the greatest of all time. The star of the English team: an all-rounder breaking record after record. Both disgraced in enormous scandals of very different kinds. Both attempting a path to personal and professional redemption, through Worl d Cups and county games. All culminating in a meeting of cricket's biggest rivalry: the 2019 Ashes. It was always going to be a summer to remember. The follow-up to Geoff Lemon's multi-award-winning Steve Smith's Men is an equally insightful, thrilling and sharply observed take on the cricketing world, with a cast of finely drawn characters, vivid backdrops and a series of incredible events, both on and off the field. ...Show more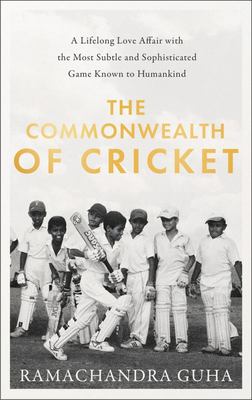 $34.99
AUD
Category: Sport
From one of India's finest writers, thinkers and commentators, a memoir of a love affair with cricket. As a fan, player, writer, scholar, controversialist and administrator, Ramachandra Guha has spent a life with cricket. In this book, Guha offers both a brilliantly charming memoir and a charter of the life of cricket in India. He traces the game across every level at which it is played: school, college, club, state and country. He offers vivid portraits of local heroes, provincial icons and international stars. Following the narrative of his life intertwined and in love with the sport, Guha captures the magic of bat and ball that has ensnared billions. ...Show more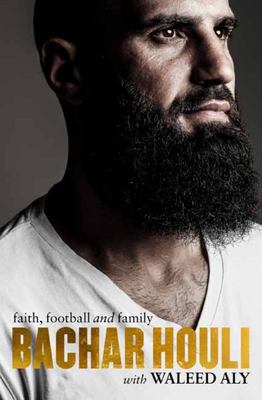 $34.99
AUD
Category: Sport
Bachar Houli is as accomplished an AFL footballer as they come. He's been part of two Richmond Premiership sides, he was an All-Australian in 2019, and with over 200 games to his name he remains a key part of a champion team. Picked at number 42 in the 2006 National Draft by Essendon, Houli played 26 ga mes for the Bombers before moving in 2011 to Tigerland, where rookie coach Damien Hardwick was assembling the team that six years later would achieve the seemingly impossible and claim Richmond's 11th Premiership. Another flag followed two years later, with Houli close to best on ground in both deciders. Yet it's as the AFL's most prominent Muslim player that Houli is best known - and his strong Muslim values are at the heart of the man he is. Writing for the first time, Houli explores the experiences and beliefs that sparked his trailblazing success as a Muslim footballer, and that established him as a leading voice within the AFL community for inclusion, understanding and tolerance. Co-authored with acclaimed broadcaster and writer Waleed Aly, Bachar Houli- Faith, Football and Family tells the unique story of one of football's most fascinating men. ...Show more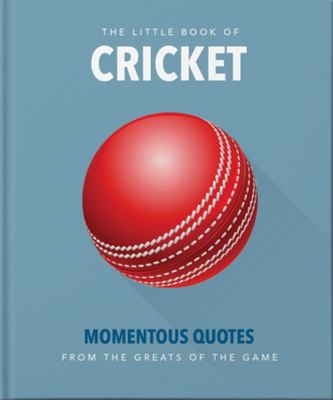 $12.99
AUD
Category: Sport | Series: The\Little Book Of... Ser.
Cricket is blessed with quality prose and gifted writing. The nobles and gentlemen who brought the game of cricket from England's villages to the pavilion at Lord's were often as equally blessed with the gift of wit and banter as they were with leather and willow. Their turns of phrase, intellectual in sights and outlandish observations were as likely to knock you for six as to leave you stumped. The Little Book of Cricketencapsulates their often hilarious, sometimes sombre and occasionally downright bizarre quotes as the greats of the game, from Don Bradman to Steve Waugh and Ian Botham to Freddie Flintoff, all describe their beloved sport in their own words. 'He's got it, England have won the World Cup by the barest of margins... Absolute ecstasy for England, agony, agony for New Zealand.' Ian Smith, New Zealand commentor, calling that crucial final ball of the super over. 'He lifted the game from a state of conventional excitement to one of unbelievable suspense and drama and finally into the realm of romantic fiction.' Henry Blofeld, on a then 18-year-old Ian Botham, 1974. ...Show more
$49.99
AUD
Category: Sport
For 40 years, the finest players Queensland and NSW have to offer have squared off in a battle for State of Origin supremacy. From Immortals Beetson, Lewis, Johns and Meninga to all-time greats Lockyer, Thurston, Smith, Slater, Fittler and Daley, the roll call of Origin legends reads like a who's who of rugby league. Former Rugby League Week editor and author of '110 Years of Rugby League' Martin Lenehan unlocks the secret of what makes Origin so special and gets the inside story from the men who made the magic happen. This magnificent 224-page tribute showcases the great games and great names that have made State of Origin compelling viewing from the moment Big Artie and Tommy Raudonikis lit up Lang Park way back in 1980. Four decades of passion, pride and pulsating contests are brought to life in '40 Years of Origin' - from Mark Coyne's try for the ages in 1994 to the Geyer v Lewis showdown in 1991 and the Maroons' eight-year dynasty; from Alfie and Joey's comebacks to Freddy and Locky's emotional farewells. Featuring more than 150 incredible images and classic tales from the likes of Wally Lewis, Darren Lockyer, Johnathan Thurston, Steve Roach and Bill Harrigan, '40 Years of Origin' is the ultimate tribute to rugby league's showpiece event.   ...Show more
$29.99
AUD
Category: Sport
Bill Dempsey is a humble achiever. He is known primarily as a champion footballer with West Perth and the Darwin Buffaloes. A premiership captain who played over 400 games in 20 seasons in Perth and the Northern Territory, and a member of the AFL's Indigenous Team of the Century, his record and his achi evements compare with the very best. He is revered as a true legend at West Perth.Bill has led a remarkable life. Born in the shadow of Japanese bombing raids in 1942. Forcibly removed from his mother after the death of his father and baby sister, he was a stolen child who never lost contact with his family and found a second family amongst his fellow inmates at the Retta Dixon Home. Brought to Perth at the age of seventeen as a 'spare wheel' to his mate Jim Anderson, he stayed on to become a football champion and a trailblazer as an Aboriginal entrepreneur throughout the 80s. In The Boy from Birdum, Bill tells his story frankly, courageously, and with the charismatic flair of a natural-born yarn spinner.'By contrast some books demand to be written and read...This book is one of those...Bill Dempsey writes about matters of consequence. His memory is vivid because he gives matters of importance a face...He had all the pieces a champion footballer needed to have!' — Dennis Cometti AM, Australian sports commentator, former player and coach of AFL ...Show more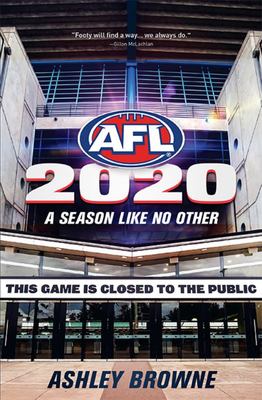 $32.99
AUD
Category: Sport
2020: A Season Like No Other explores how the AFL navigated a season that changed day-by-day for fans, for the clubs, and for the players and coaches. The 2020 AFL Season was like no other in the game's 162-year history. As coronavirus struck down Australia during round one, in March 2020, the AFL was f orced to take unprecedented steps to keep its season alive. The season was postponed at the end of round one, a round without crowds, and resumed on 11 June, a hiatus of 84 days. During that period speculation was rife as to whether the season could proceed, and where. 'Hubs' became the key word, and the fixture was rebuilt to allow for 17 matches -- with clubs playing each other once. By July, as COVID-19 ravaged the country and economy, teams were quarantined, under strict protocols, in NSW and QLD. By the end of July, the WA teams and SA teams were back in their home states, playing before reduced crowds, but all VIC teams had relocated to NSW, QLD, and WA. In one 14-day period, Collingwood was fixtured to play four games. This is the story of how the AFL, the clubs, the players, the coaches, the administration, and the fans coped with history in the making.   ...Show more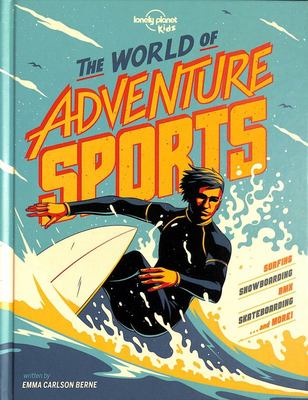 $29.99
AUD
Category: Sport
An adrenaline-fuelled guide to extreme sports for kids, including snowboarding, skydiving, BMXing, rock climbing and much more. As well as a general introduction to each sport, discover star athletes such as Shaun White, Chloe Kim and Danny Way, a list of essential slang, a timeline of the sport's devel opment and a rundown of global hotspots - all accompanied by rad street-art graphics and epic photos. Soar through the air like a bird, ride the waves and scale mountain heights as you explore what exactly it means to do an extreme sport. Brave the elements with dare and skill as you follow athletes skydiving, rock climbing, skiing, paragliding, scuba diving and much more, discovering the best places on earth to get the adrenaline pumping. With words by Emma Carlson Bernie and fun illustrations throughout, this bright and colourful guide is a great introduction to adventure sports for both kids and adults alike.  About Lonely Planet Kids: Lonely Planet Kids - an imprint of the world's leading travel authority Lonely Planet - published its first book in 2011. Over the past 45 years, Lonely Planet has grown a dedicated global community of travellers, many of whom are now sharing a passion for exploration with their children. Lonely Planet Kids educates and encourages young readers at home and in school to learn about the world with engaging books on culture, sociology, geography, nature, history, space and more. We want to inspire the next generation of global citizens and help kids and their parents to approach life in a way that makes every day an adventure. Come explore! ...Show more