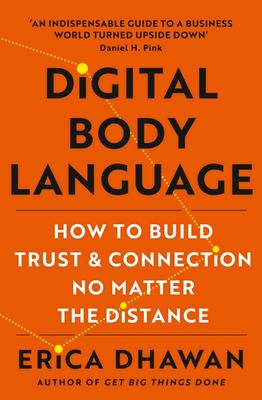 $32.99
AUD
Category: Technology
Email replies that show up a week later. Video chats full of 'oops sorry no you go' and 'can you hear me?!' Ambiguous text-messages. Weird punctuation you can't make heads or tails of. Is it any wonder communication takes us so much time and effort to figure out? How did we lose our innate capacity to u nderstand each other? Humans rely on body language to connect and build trust, but with most of our communication happening from behind a screen, traditional body language signals are no longer visible – or are they? In Digital Body Language, Erica Dhawan, a go-to thought leader on collaboration and a passionate communication junkie, combines cutting edge research with engaging storytelling to decode the new signals and cues that have replaced traditional body language across genders, generations, and culture. In real life, we lean in, uncross our arms, smile, nod and make eye contact to show we listen and care. Online, reading carefully is the new listening. Writing clearly is the new empathy. And a phone or video call is worth a thousand emails. Digital Body Language will turn your daily misunderstandings into a set of collectively understood laws that foster connection, no matter the distance. Dhawan investigates a wide array of exchanges-from large conferences and video meetings to daily emails, texts, IMs, and conference calls-and offers insights and solutions to build trust and clarity to anyone in our ever changing world. "We need Erica Dhawan's book more than ever." Sheryl Sandberg, COO of Facebook and founder of Lean In "An indispensable guide to a business world turned upside down by video calls, group texts, and remote work." Daniel H. Pink, bestselling author of Drive "This book is a breakthrough that will be read for years to come" Seth Godin, author of The Practice ...Show more
$44.95
AUD
Category: Technology
Explore the vast yet compact world on your wrist!   So you've bought an Apple Watch and you've been having a really great time talking to your wrist, but now you're wondering what other sorts of fun trouble you can find. For that, the updated edition of Apple Watch For Dummies is your perfect guide, pro viding a friendly overview of the latest series of Apple Watches on the new OS. Whatever you want to achieve—peak health via sleep-tracking and an app-based fitness plan, the ability to navigate your way out of a scary forest at night using the GPS and torch functions, or just a convenient method of finding your iPhone—everything you need to know about the amazing device on your wrist is right here at your fingertips.   Marc Saltzman—journalist, lecturer, TV personality, and host of "Gear Guide," a tech-focused video that reaches 60 million viewers a year—expertly guides you through the wrist-based virtual world opened up by Apple's compact wonder-gadget, taking you from the basics of the interface and buttons, through to practical applications like Apple Pay, and then on to the nifty stuff, like chatting to friends on Walkie Talkie, checking your blood oxygen levels, or unlocking your hotel room door with a casual flick of your wrist.   Get au fait with display and buttons  Keep in touch via calls, texts, and more  Manage your media, finances, health, work, and more   Dive into the wonderful world of apps   Whatever it is you think you'll use your Apple Watch for, you'll end up doing much, much more.   ...Show more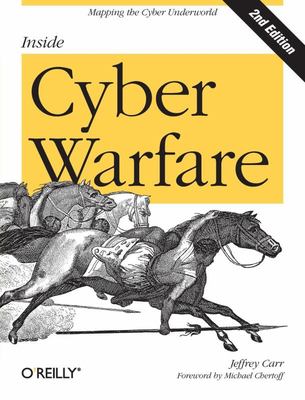 $76.50
AUD
Category: Technology | Series: Oreilly and Associate Ser.
When the Stuxnet computer worm damaged the Iranian nuclear program in 2010, the public got a small glimpse into modern cyber warfare--without truly realizing the scope of this global conflict. Inside Cyber Warfare provides fascinating and disturbing details on how nations, groups, and individuals throug hout the world increasingly rely on Internet attacks to gain military, political, and economic advantages over their adversaries.This updated second edition takes a detailed look at the complex domain of cyberspace, and the players and strategies involved. You'll discover how sophisticated hackers working on behalf of states or organized crime patiently play a high-stakes game that could target anyone, regardless of affiliation or nationality.Discover how Russian investment in social networks benefits the KremlinLearn the role of social networks in fomenting revolution in the Middle East and Northern AfricaExplore the rise of anarchist groups such as Anonymous and LulzSecLook inside cyber warfare capabilities of nations including China and IsraelUnderstand how the U.S. can legally engage in covert cyber operationsLearn how the Intellectual Property war has become the primary focus of state-sponsored cyber operationsJeffrey Carr, the founder and CEO of Taia Global, Inc., is a cyber intelligence expert and consultant who specializes in the investigation of cyber attacks against governments and infrastructures by state and non-state hackers. ...Show more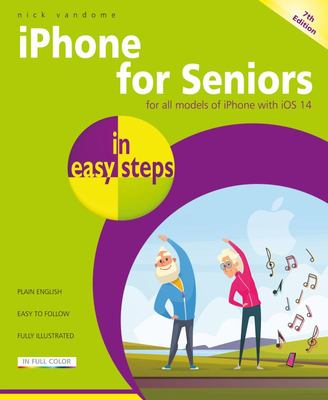 $24.99
AUD
Category: Technology | Series: In Easy Steps Ser.
iPhone for Seniors in easy steps, 7th edition covers everything you need to know to keep fully connected. With your iPhone in your pocket you are only ever a couple of taps away from friends and family. Learn how to: Make and receive phone calls Text with the Messages app, including a variety of fun features including Animojis and Memojis Make video calls with FaceTime Set up and use email accounts Use Settings to customize your iPhone exactly to your style and requirement Use Apple Pay on your iPhone to pay securely - no need to carry your wallet all the time Use apps to stay healthy, shop online, plan your vacation, get instant news, and more. Master the Control Center Explore the entire iTunes Music library, share music, videos, apps, calendars and photos with family members - stay in the loop with children and grandchildren! Apps are at the heart of the iPhone andiPhone for Seniors in easy steps, 7th edition gives a comprehensive introduction to using the preinstalled apps. It then shows how to find and download apps from the Apple App Store for: Going on vacation Online shopping Social networking Hobbies Music and videos Books Photos Keeping up-to-date with everyday tasks, through the use of the Notes, Calendar, Contacts and Reminders apps Health and wellbeing, using the Health app that is designed to collate a range of health and fitness information An in-depth chapter on iCloud, Apple's online storage, sharing and backup service, explains how iCloud works and shows how it can automatically store your data and share your photos so you don't have to worry about losing information should anything happen to your iPhone. iPhone for Seniors in easy steps, 7th edition is written in larger type for easier reading and takes the mystery out of using your iPhone, showing how it can become your most useful digital companion, ready to help keep you in touch, up-to-date, and entertained. ...Show more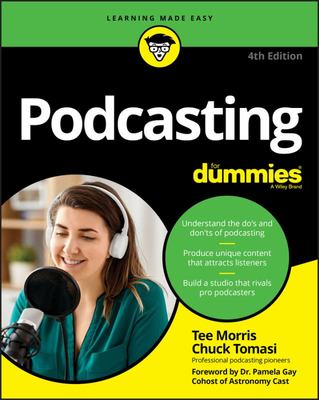 $44.95
AUD
Category: Technology
Understand the do's and don'ts of podcasting Produce unique content that attracts listeners Build a studio that rivals pro podcasters How to talk your way to the top As more and more people turn to podcasts for entertainment, information, and education, the market for new players has never been bigger --or more competitive. And with corporations and A-list celebs moving in on the action, it's more important than ever to know how to stand out from the crowd. Written by two podcasting veterans, this book gives you everything you need to launch a podcast. Get the insider info on how to produce quality audio (and even video), keep your content fresh, find your voice, and build an audience. Inside... Building your podcasting studio Developing your podcast theme Conducting great interviews Recording and editing episodes Distributing your podcast Adding sponsorships Expanding your podcast consumption ...Show more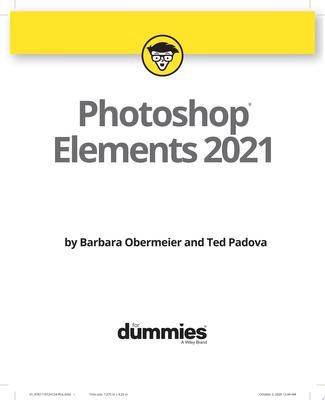 $57.95
AUD
Category: Technology
Get picture-perfect results with Photoshop Elements 2021 Photoshop Elements has a reputation for delivering the photo editing power that non-professional photographers and designers need to get eye-catching--and art-quality--results. This book offers guidance for applying everything from simple, one-cl ick fixes all the way up to detailed retouching of your images. Photoshop Elements 2021 For Dummies assumes no prior photo-editing experience and makes it easy for even the absolute beginner to quickly grasp how to edit to create slick, professional-looking photos. In no time at all you'll feel confident in everything from common image fixes to utilizing more creative techniques, such as using image layers to create a standout look. You'll also find tips on building and managing complex photo projects. Understand photo-editing concepts Adjust clarity, color, and brightness Add artistic touches Catalog and organize your work This fun and easy guide provides the steps you need to get the most out of this popular version of Photoshop--and will help you achieve truly beautiful results ...Show more

$24.99
AUD
Category: Technology
This book is a guide to living your life online, offering practical and sanity-saving tips to help you block out distractions and detractors. It's happened to most of us. One day we're humbly using our desktop computer to send emails and gawk at kittens on YouTube, and then, the next day, we're suddenly addicted to the pocket-buzz of notifications. Hateful DMs on Twitter, live videos on Instagram, emails from seven different accounts, and half-hearted flirtations from Tinder. Our digitally-driven lives aren't just ruining our eyesight, they're causing us to burn out and disengage with our lives offline. This book is here to help you take control of your online life, without ever pretending or suggesting for a moment that you should quit memes entirely. Enjoy quick tips and tricks - such as never, ever, EVER, reading the comments beneath your publicly posted content - as well as laugh-and-cry-out-loud stories from the social media frontlines. Take the power back, and start once again to use the internet as it was intended - to access endless knowledge and to disseminate pictures of cats. ...Show more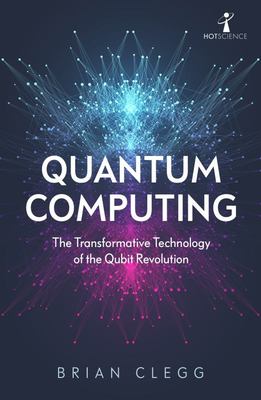 $19.99
AUD
Category: Technology
The ultimate non-technical guide to the fast-developing world of quantum computing.
$41.95
AUD
Category: Technology
The easy way to get up and running with Windows 10! With Windows 10 For Seniors For Dummies, becoming familiarized with Windows 10 is a painless process. If you're interested in learning the basics of this operating system without having to dig through confusing computer jargon, look no further. This book offers a step-by-step approach that is specifically designed to assist first time Windows 10 users who are over-50, providing easy-to-understand language, large-print text, and an abundance of helpful images along the way! ?    Protect your computer Follow friends and family online Use Windows 10 to play games and enjoy media Check your security and maintenance status  Step-by-step instructions are provided to ensure that you don't get lost at any point along the way.   ...Show more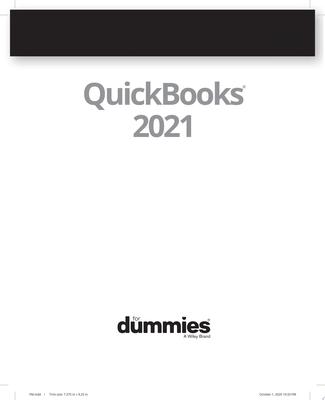 $44.95
AUD
Category: Technology
Save on expensive professionals with this trusted bestseller Running your own business is pretty cool, but when it comes to the financial side--accounts and payroll, for instance--it's not so cool That's why millions of small business owners around the world count on QuickBooks to quickly and easily manage accounting and financial tasks and save big time on hiring expensive professionals. In a friendly, easy-to-follow style, small business guru and bestselling author Stephen L. Nelson checks off all your financial line-item asks, including how to track your profits, plan a perfect budget, simplify tax returns, manage inventory, create invoices, track costs, generate reports, and pretty much any other accounts and financial-planning task that turns up on your desk Keep up with the latest QuickBooks changes Use QuickBooks to track profits and finances Balance your budget Back up your data safely The fully updated new edition of QuickBooks For Dummies takes the sweat (and the expense) out of cooking the books--and gives you more time to savor the results of your labors ...Show more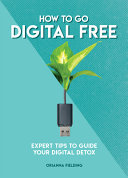 $19.99
AUD
Category: Technology | Series: How to Go... Ser.
More and more we rely on digital connection to fulfil our needs. Skype and FaceTime have taken place of meetings; digital devices are used to entertain children instead of playing with them; non-urgent emails and texts are read and responded to whilst in the company of others, lessening personal connect ions. Through 100 simple tips, including self-help assessments, step-by-step programmes and rebalancing techniques, this essential guide shows you how technology can still play a useful and rewarding role in your life, but not at the expense of personal relationships and mental health. ...Show more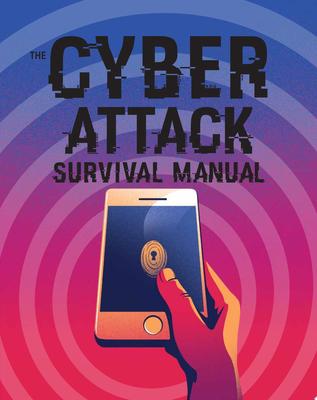 $32.99
AUD
Category: Technology | Series: Survival Ser.
Let two accomplished cyber security experts, Nick Selby and Heather Vescent, guide you through the dangers, traps and pitfalls of online life. Learn how cyber criminals operate and how you can defend yourself and your family from online security threats.   From Facebook, to Twitter, to online banking we are all increasingly exposed online with thousands of criminals ready to bounce on the slightest weakness. This indispensable guide will teach you how to protect your identity and your most private financial and personal information. ...Show more