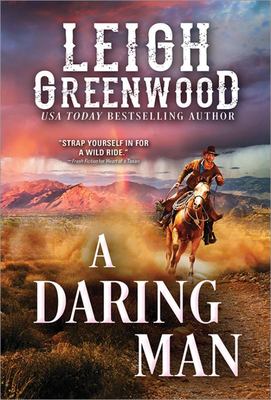 $14.99
AUD
Category: Western | Series: Seven Brides Ser.
All it takes is one DARING man...Zac Randolph is a gambling man. One of seven infamous brothers, he'd kicked the Texas dust off his boots and found his new home in the Little Corner of Heaven Saloon in San Francisco's notorious Barbary Coast. Running a saloon is exactly the kind of work he's best suited for, and he's happiest keeping the rough men who frequent his halls in line.Until a figure from his past comes calling and his whole world is flipped upside-down.Zac has no interest in helping a woman like Lily Sterling navigate the streets of San Francisco--despite what he once promised her. But no matter how he tries, Zac can't shake the determined do-gooder. When the chips are down, this daring gambler is left with no choice but to trust his instincts and go all-in to save the day, the girl...and maybe even himself.Previously published as Lily. ...Show more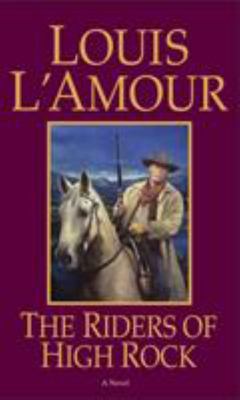 $9.99
AUD
Category: Western | Series: Hopalong Cassidy Ser.
Hopalong rode into cattle country just east of the California line looking for his old friend Red Connors. He found Red holed up in a mountain cave with a bullet in his side and a story to tell. The ranchers around Tascotal had been losing their stock, and when Red caught the rustlers in the act, they h unted him down, shot him, and left him for dead. Jack Bolt, a savage, ruthless killer, has brought in a tough band of hardcases to run his operation. And now he's sent them out to take care of the one man who stands in his way- Hopalong Cassidy. But Bolt's about to learn the hard way that if you shoot down a man like Cassidy, you better make sure he never gets up again. ...Show more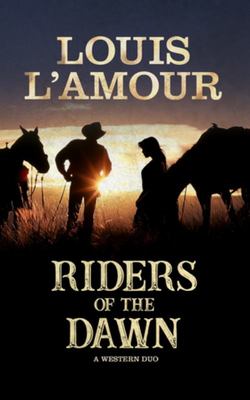 $29.99
AUD
Category: Western
"Ride, You Tonto Raiders" Matt Sabre is a young and experienced gunfighter--but not a trouble seeker. But when Billy Curtin calls him a liar and goes for his gun, Matt has no choice but to draw and fire. To his surprise, the dying man gives him $5,000 and begs him to take the money to his wife, who is alone in defending the family ranch in the Mogollons. A combination of guilt, regret, and wanting to do the right thing leads Sabre to make that ride. "Riders of the Dawn" A young gunslinger is changed for the better by meeting a beautiful woman. A classic range-war Western, this novel features that powerful, romantic, strangely compelling vision of the American West for which L'Amour's fiction is known. In the author's words, "It was a land where nothing was small, nothing was simple. Everything, the lives of men and the stories they told, ran to extremes." This story is one of Louis L'Amour's early creations that have long been a source of speculation and curiosity among his fans. Early in his career, L'Amour wrote a number of novel-length stories for the pulps. Long after they were out of print, the characters of these early stories still haunted him. It was by revising and expanding these stories that L'Amour would create his first novels. ...Show more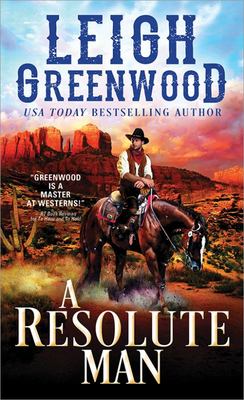 $14.99
AUD
Category: Western | Series: Seven Brides Ser.
All it takes is one RESOLUTE manstrong enough to face whatever comes his way.The Randolph brothers are known far and wide as a wild, unruly bunch. Carving an empire out of the rugged Texas land, fighting off rustlers, and going toe-to-toe with anyone who dares to cross their path, they're unwilling to c hange their ways...until oldest brother George Randolph says enough's enough. Laying down the law, George looks to bring his rowdy brothers in line and his ranch to order...if he can find someone strong enough to help him yank it all back from the brink.Enter Rose Thornton. Penniless and desperate, Rose will do just about anything to keep going. But the Randolph boys are more than a handful, and it's going to take every bit of grit she can muster to help George tame this frontier. It's going to take even more to convince them both that their convenient arrangement may be something worth fighting for.What People Are Saying: "Leigh Greenwood is one of the best." --RT Book Reviews for Texas Pride"Unforgettable."--Blue Ribbon Reviews for To Have and to Hold"A wild ride." --Fresh Fiction for Heart of a TexanPreviously published as Rose. ...Show more
Items per page:
1 - 4 of 4