$14.99
AUD
Category: Young Adult Fiction | Series: Pages and Co Ser.
Third in the modern-classic and bestselling bookwandering series that celebrates all that is best in life: books, adventure, friendship – and cake. Strange things are happening. A man comes into Pages & Co looking for a book… then suddenly can't remember it. Tilly and her family feel like the world is changing – but can't quite put their finger on why.Meanwhile, the Underwoods are expanding their control over bookwandering – and they still have their sights set on Tilly. Leaving the safety of the bookshop, Tilly heads to America to find the legendary Archivists and save bookwandering…… or at least, that's the plan. Wandering in layers of story, Tilly and her friend Oskar come up against dangers they could never have expected, team up with an unexpectedly familiar face, and ultimately find themselves taking on the biggest threat to stories there has ever been – with only their courage and ingenuity to help them. As well as some of their dearest fictional friends… ...Show more
$19.99
AUD
Category: Young Adult Fiction
The third thrilling book in the bestselling, award-winning A Good Girl's Guide to Murder series A Good Girl's Guide to Murder is The New York Times No.1 bestselling YA crime thriller and WINNER of The British Book Awards' Children's Book of the Year 2020 and SHORTLISTED FOR THE WATERSTONES CHILDREN'S B OOK PRIZE 2020 Pip Fitz-Amobi is haunted by the way her last investigation ended. Soon she'll be leaving for Cambridge University but then another case finds her . . . and this time it's all about Pip. Pip is used to online death threats, but there's one that catches her eye, someone who keeps asking: who will look for you when you're the one who disappears? And it's not just online. Pip has a stalker who knows where she lives. The police refuse to act and then Pip finds connections between her stalker and a local serial killer. The killer has been in prison for six years, but Pip suspects that the wrong man is behind bars. As the deadly game plays out, Pip realises that everything in Little Kilton is finally coming full circle. If Pip doesn't find the answers, this time she will be the one who disappears . . . A Good Girl's Guide to Murder is The New York Times No.1 bestselling YA crime thriller and WINNER of The British Book Awards' Children's Book of the Year 2020. SHORTLISTED FOR THE WATERSTONES CHILDREN'S BOOK PRIZE 2020 Perfect for fans of One of Us Is Lying,Eva Dolan, C L Taylor, We Were Liars and Riverdale ...Show more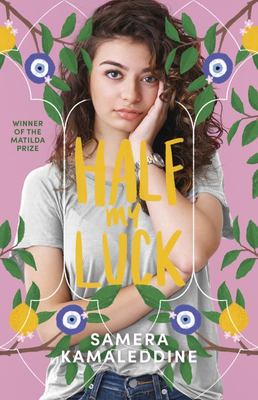 $17.99
AUD
Category: Young Adult Fiction
From the winner of the inaugural Matilda Prize comes a heartwarming coming-of-age story about growing up in Australia when you're caught between two cultures Layla Karimi has been cursed by the evil eye. Well, that's what Layla's superstitious grandmother tells her. And Layla reckons it makes sense as she's sort of Australian and sort of Lebanese: a 'halfie' who doesn't really fit into either world.And when all hell breaks loose at the first beach party of the summer, Layla finds herself caught between her friends and the Lebanese kids who call themselves 'the Cedar Army' (of which her cousin Sufia is the Queen Bee). One group has been wrongfully accused and Layla knows the truth that could help clear them. But will she speak up? ...Show more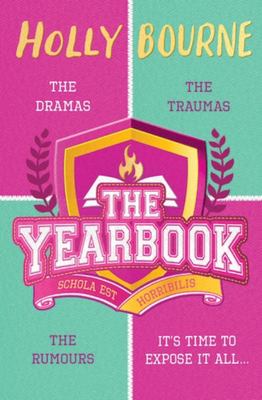 $17.99
AUD
Category: Young Adult Fiction | Series: Hexed Ser.
Sabrina the Teenage Witch meets Sex Education - Jessie Jones has just discovered she's a witch. Too bad there isn't a hex to make slimy Callum Henderson and his friends disappear ... yet. A feisty, funny YA series about discovering your place and your power.New girl, new school, new life on stupid islan d - thanks Mum. All Jessie Jones wants is to keep her head down, avoid school douchebag Callum Henderson, and coast - middle-of-the-road-like. But when strange powers start to manifest during crippling period pains, flying under the radar seems highly unlikely. Can Jessie embrace her new-found witchiness, control her erratic powers and work out a way to bring down Callum and his cult of toxic masculinity? The funny, angsty, punchy YA debut is perfect for fans of Holly Bourne. ...Show more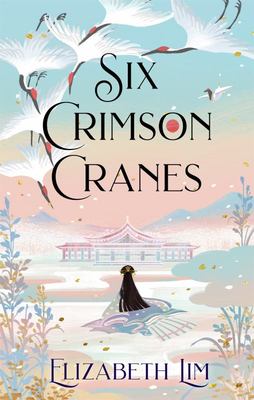 $22.99
AUD
Category: Young Adult Fiction | Series: Six Crimson Cranes
A princess in exile. Six enchanted cranes. An unspeakable curse.A beautiful and immersive YA fantasy retelling of the Grimm brothers' The Six Swans fairytale, set in an East-Asian inspired world, by the author of Spin the Dawn. Shiori'anma, the only princess of Kiata, has a secret. Forbidden magic runs through her veins. Normally she conceals it well, but on the morning of her betrothal ceremony, Shiori loses control. At first, her mistake seems like a stroke of luck, forestalling the wedding she never wanted, but it also catches the attention of Raikama, her stepmother. A sorceress in her own right, Raikama banishes the young princess, turning her brothers into cranes, and warning Shiori that she must speak of it to no one: for with every word that escapes her lips, one of her brothers will die. Penniless, voiceless, and alone, Shiori searches for her brothers, and uncovers a dark conspiracy to seize the throne. Only Shiori can set the kingdom to rights, but to do so she must place her trust in a paper bird, a mercurial dragon, as well as the very boy she fought so hard not to marry. And she must embrace the magic she's been taught all her life to contain - no matter what it costs her. ...Show more
$16.99
AUD
Category: Young Adult Fiction
Bridget 'Bee' Ballentine is 12 and starting her first year of high school in the beach suburb Crescent Bay.Still reeling from the departure of her mother for an ashram in India, Bee talks to Buddha and begs for her first period not to arrive. She's not ready to become a woman yet, whatever that means.Al though Bee's yet to find her tribe at school, her best friend forever is surfer Leon McKay, also known as the hottest boy in Year Eight. As long as Leon has her back, Bee can survive the mean girls, her meddling step-mum, Kath, and her swimming nemesis, The Piranha.Over one blistering summer, set against the backdrop of bushfires, smoke haze and water restrictions, Bee will grow up, show up, and make a name for herself.From the author of The Little Wave, winner of the 2020 Children's Book Council of Australia Book of the Year Award for Younger Readers. ...Show more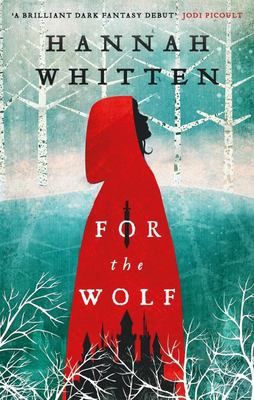 $22.99
AUD
Category: Young Adult Fiction | Series: The\Wilderwood Bks.
The first daughter is for the Throne. The second daughter is for the Wolf. As the only Second Daughter born in centuries, Red has one purpose - to be sacrificed to the Wolf in the Wood in the hope he'll return the world's captured gods. Red is almost relieved to go. Plagued by a dangerous power she ca n't control, at least she knows that in the Wilderwood, she can't hurt those she loves. Again. But the legends lie. The Wolf is a man, not a monster. Her magic is a calling, not a curse. And if she doesn't learn how to use it, the monsters the gods have become will swallow the Wilderwood - and her world - whole. 'Dazzling . . . This is sure to enchant' Publishers Weekly (starred review) 'A stunning debut' Erin Craig, author of House of Salt and Sorrow 'A must read' Emily A. Duncan, author of Wicked Saints ...Show more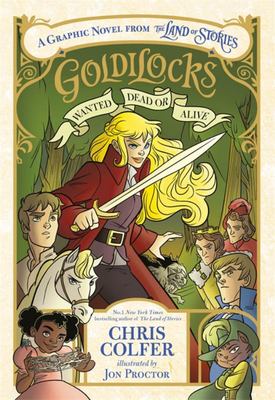 $22.99
AUD
Category: Young Adult Fiction
From #1 New York Times bestselling author Chris Colfer comes a graphic novel in the Land of Stories series featuring Goldilocks - as you've never seen her before! When we first meet her in The Land of Stories: The Wishing Spell, Goldilocks is a beautiful and tough-as-nails outlaw. Discover her origin s tory and more in this brand new, lushly illustrated full-color graphic novel, as she takes you on adventures where she may or may not break a few laws along the way.Once upon a time, the kingdoms of the fairy-tale world lived in perfect harmony under the guidance of the Happily Ever After Assembly. But not all creatures and territories have been invited to this peaceful union. Monsters and criminals have found refuge in the Dwarf Forests, a land without rulers or law. When a plot by the Charming brothers is unveiled and threatens to push society's unwanted from their homes, the fairy-tale world's harmony and Goldilocks' home are put in jeopardy... New and returning fans of the Land of Stories will fall in love with the adventures of Goldilocks before she met Alex and Conner Bailey. Fans will recognize familiar characters including Porridge, Jack, and Queen Red Riding Hood; and a ragtag team of misfits is introduced, including Puss in Boots, Little Miss Muffet, Pinocchio, and more. ...Show more
$19.99
AUD
Category: Young Adult Fiction
From the author of the The Great Unknowable End and Tash Hearts Tolstoy comes an "absorbing" (Kirkus Reviews), atmospheric novel about sisterhood, coming-of-age, and learning that it's never too late to reconnect with those you love. Time changes things. That painful fact of life couldn't be truer for t he Sullivan sisters. Once, they used to be close, sharing secrets inside homemade blanket castles. Now, life in the Sullivan house means closed doors and secrets left untold. Fourteen-year-old Murphy, an aspiring magician, is shocked by the death of Siegfried, her pet turtle. Seventeen-year-old Claire is bound for better things than her Oregonian hometown--until she receives a crushing rejection from her dream college. And eighteen-year-old Eileen is nursing a growing addiction in the wake of life-altering news. Then, days before Christmas, a letter arrives, informing the sisters of a dead uncle and an inheritance they knew nothing about. The news forces them to band together in the face of a sinister family mystery...and, possibly, murder. The Sullivan Sisters is an unforgettable novel about the ghosts of the past, the power of connection, and the bonds of sisterhood. ...Show more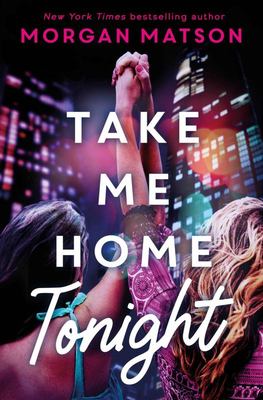 $17.99
AUD
Category: Young Adult Fiction
Ferris Bueller meets Nick and Nora's Infinite Playlist in this fun-filled romp through the city that never sleeps, from the New York Times-bestselling author of Since You've Been Gone. Two girls. One night. ZERO PHONES. Kat and Stevie - best friends, theatre kids, polar opposites - have snuck away f rom the suburbs to spend a night in New York City. The plan is simple: see a play, eat at NYC's hottest restaurant and have the best night ever! What isn't in the plan: Lost phones. A massive fight. A Pomeranian named Brad. Losing each other. Now, alone in New York City without money or phones, Kat and Stevie have to figure out what to do next. But there's a dog to return, a reservation to make, a party to crash and a very cute boy to kiss. And if they manage to do all that, they might just find their way back to each other before the clock in Grand Central strikes midnight . . . Also by Morgan Matson: Amy & Roger's Epic Detour Second Chance Summer Since You've Been Gone Unexpected Everything Save the Date ...Show more
$16.99
AUD
Category: Young Adult Fiction
The beloved cult classic about family, friendship and first love, from award-winning author Benjamin Alire Sáenz. This lyrical novel will enrapture readers of Adam Silvera (They Both Die at the End), The Perks of Being a Wallflower and Call me by your Name. Aristotle is an angry teen with a brother in prison. Dante is a know-it-all who has a unique perspective on life. When the two meet at the swimming pool, they seem to have nothing in common. But as the loners start spending time together, they develop a special friendship - the kind that changes lives and lasts a lifetime. And it is through this friendship that Ari and Dante will learn the most important truths about the universe, themselves and the kind of people they want to be. This incredibly moving and powerful Printz Honor Book follows two teen boys learning to open themselves up to love, despite the world being against them. 'A tender, honest exploration of identity' - Publishers Weekly ...Show more