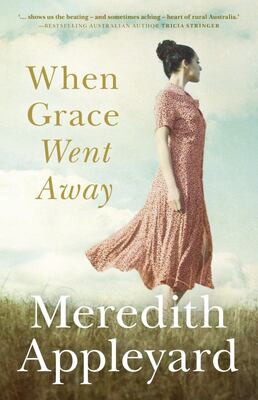 $19.99
AUD
Category: Romance
With a deft hand, Meredith Appleyard shows us the beating - and sometimes aching - heart of rural Australia. A poignant tale with characters that linger long after the last page.' Bestselling Australian Author Tricia Stringer She's gone ... will her family pull together, or fall further apart? 'Function ally dysfunctional.' That's how financial analyst Grace Fairley describes her family in the small South Australian farming community of Miners Ridge - a family fractured by tragedy and kept that way by anger, resentment and petty jealousies. As the eldest sibling, Grace tries to keep the family in touch, but now she's accepted a promotion to the London office. Time-zones and an enormous workload mean she's forced to take a step back, although she finds time to stay in contact with Miners Ridge landscape gardener Aaron Halliday. Sarah Fairley, Grace's mother, fled Miners Ridge and her embittered husband eight years ago. Now, in the absence of Grace, she finds herself pulled back to the small town where her estranged children and grandchildren live. Drawn into the local community, and trying to rebuild family relationships, she uncovers a long-kept secret that could change her world ... Can Grace, Sarah and their family find a way to heal? Who will have the courage to make the first move? ...Show more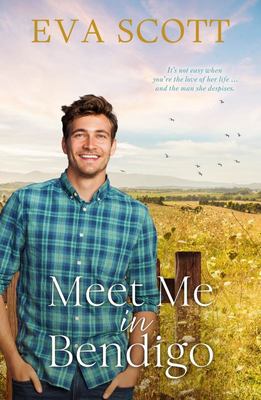 $29.99
AUD
Category: Romance
Small-town Australia meets You've Got Mail in this rural romantic comedy about online dating, second chances, and following your heart. Small-town sweetheart Annalisa Cappelli has returned to Wongilly to take over her family's hardware store while she heals from a tragic loss. The business was hit har d by the pandemic, and now a Carpenter's Warehouse hardware superstore is opening in the district. There's no way Annalisa is going to let two hundred years of history go down the drain, but she's going to need to fight to keep her family's legacy alive. The one simple thing in her life is her no names, no complications, easy-breezy online relationship with GardenerGuy94. For now, their online flirtation is the only kind of romance Annalisa needs. Until she meets Ed Carpenter. Sexy as hell, he'd be the perfect man ... if he wasn't trying to destroy her business. Ed Carpenter is in Wongilly to offer the owner of a small hardware store a payout to pave the way for his family's next superstore. What he doesn't expect is for the owner to be the woman he's been talking to online. Annalisa is beautiful and passionate, and he's sure she's the one for him. But how can he reveal the truth without losing her? ...Show more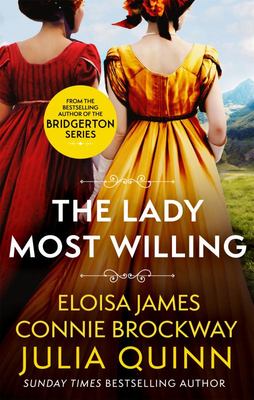 $19.99
AUD
Category: Romance | Series: Lady Most Ser.
Welcome to a Regency Christmas like no other . . . If you loved Bridgerton, this witty, dazzling romance is for you! During their annual Christmas pilgrimage to Scotland to visit their aged uncle in his decrepit castle, the Comte de Rocheforte and his cousin, Earl of Oakley, are presented with rather . . . unique gifts. Their Uncle is determined that his ancient (if not so honorable) birthright be secured before he dies and since neither nephew seemed in enough of a hurry to wed, the old reprobate has taken matters into his own hands . . . He's raided an English lord's Christmas party and kidnapped four lovely would-be brides for his heirs to choose from - and one very angry duke!All in all, it's a party/kidnapping not to be missed, by bestselling Historical romance authors Eloisa James, Connie Brockway and Julia Quinn, author of Bridgerton ...Show more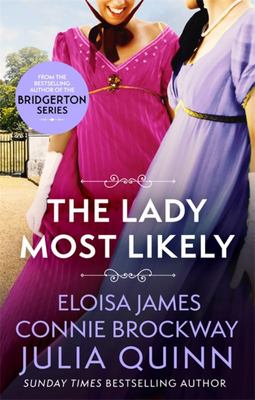 $19.99
AUD
Category: Romance | Series: Lady Most Ser.
Three of the brightest stars of Regency romance invite you to a party at the country home of the Honourable Marquess of Finchley . . . If you loved Bridgerton, this is a party you won't want to miss!Hugh Dunne, the Earl of Briarly, needs a wife - so his sister hands him a list of the very best young lad ies on the market. And then, because he refuses to tear himself away from the stables where he trains Arabian racehorses, she invites all those ladies to a house party, along with some other bachelors, of course.So who will Hugh choose? The Botticelli-esque, enchanting Gwendolyn? The outspoken, delightful Katherine? If he doesn't work fast, he'll lose those ladies to his closest friends, and then where will he look for a wife? Perhaps, just perhaps, toward a lady who's not on a market at all, and would require a great deal of persuading . . .Step into the glittering world of Regency and prepare to have your hearts warmed by Julia Quinn, Eloisa James and Connie Brockway . . . ...Show more
$22.99
AUD
Category: Romance
'Smart, emotional, intriguing and compelling - I loved it!' JILL MANSELL Manhattan lawyer Dannie Kohan has been in possession of her meticulously crafted 5-year plan since she understood the concept. On the day that she nails the most important job interview of her career and gets engaged to the perfect man, she's well on her way to fulfilling her life goals. But that night Dannie falls asleep only to wake up in a different apartment with a different ring on her finger, and in the company of a very different man... The TV is on in the background, and she can just make out the date. It's the same night - December 15th - but 2025, five years in the future. It was just a dream, she tells herself when she wakes, but it felt so real... Determined to ignore the odd experience, she files it away in the back of her mind. That is, until four and a half years later, when Dannie turns down a street and there, standing on the corner, is the man from her dream... Perfect for fans of Me Before You and One Day, this heart-breaking story of love, loss and life will have you questioning everything you thought you knew about destiny... 'I loved In Five Years. A beautiful, intelligent story about friendships and love' Clare Mackintosh, author of After the End 'What a clever, beautiful, special book. The writing is stunning, the concept is so original - it just has everything going for it. I loved every page!' Beth O'Leary, author The Flatshare ...Show more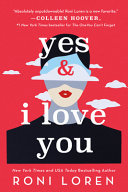 $24.99
AUD
Category: Romance | Series: Say Everything Ser.
A beautifully emotional new contemporary romance from New York Times and USA Today bestseller Roni LorenEveryone knows Miz Poppy, the vibrant reviewer whose commentary brightens the New Orleans nightlife. But no one knows Hollyn, the real face behind the media star...or the fear that keeps her isolated. When her boss tells her she needs to add video to her blog or lose her job, she's forced to rely on an unexpected source to help her face her fears.When aspiring actor Jasper Deares finds out the shy woman who orders coffee every day is actually Miz Poppy, he realizes he has a golden opportunity to get the media attention his acting career needs. All he has to do is help Hollyn come out of her shell...and through their growing connection, finally find her voice."Will leave readers breathless... A must-read."--Publishers Weekly STARRED Review for The One You Fight For ...Show more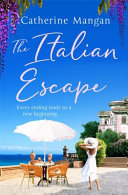 $32.99
AUD
Category: Romance
Sparkling sea and sun, delicious food and Aperol Spritz Niamh Kelly has made a right pig's ear of her life thus far. She's thirty-three, still living at home and was recently dumped ... by her boss. So when her sister invites her to tag along on a work trip to Italy's Ligurian coast, impulsive Niamh ju mps at the chance, and discovers a world of wine, opportunity and friendship. Having fallen in love with the town of Camogli, she decides to stay and open a coffee shop - even if she has no idea what she's doing. But when a sudden family tragedy and a tricky tourist season threaten her new business, Niamh isn't so sure she can stick it out. With help from her new-found community, can she make her new life a success? A glorious and uplifting escapist novel set against the stunning backdrop of the Italian coast. The perfect holiday read for fans of Rosanna Ley, Rachel Hore and Karen Swan. ...Show more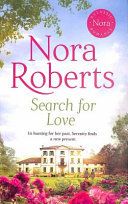 $19.99
AUD
Category: Romance
When she arrives at her long lost relative's French estate, Serenity Smith is greeted with cold politeness by the Comtesse de Kergallen and her darkly handsome grandson, Christophe. Refusing to believe their scandalous stories about her late parents, Serenity sets out to prove they were false. But getti ng the enigmatic and demanding Christophe to change his mind about her will prove an equally worthy challenge. ...Show more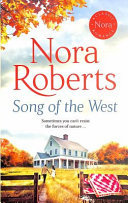 $19.99
AUD
Category: Romance
Former Olympic gymnast Samantha Evans and her twin sister Sabrina have chosen very different directions in life, but they are still as close as sisters can be. So when Sabrina begs her twin to help out during her pregnancy, Sam leaves her big city life behind for the countryside. Sam thought she knew wh at to expect on her sister's ranch. But she wasn't expecting to find gorgeous but infuriating Jake Tanner - or have to deal with his teasing. Sam tries to keep her distance, something keeps pulling her back. Perhaps there's more to Jake than meets the eye . . . ...Show more
$19.99
AUD
Category: Romance | Series: Bannion Family Ser.
AVAILABLE DIGITALLY FOR THE FIRST TIME Lindsay Dunne is one of the most talented ballet dancers of her generation. She's spent years pursuing her dreams, but outside of the spotlight she knows something is missing from her life. When her mother is seriously injured in a car accident, Lindsay drops every thing to take care of her. As she settles into her new life as a ballet teacher she realises she has never really found the time for family - or for love. Meanwhile Lindsay is keen to promote her protégée, Ruth Bannion - a young dancer with huge potential. Lindsay wants Ruth to attend ballet school in New York. But Ruth's uncle and guardian, Seth Bannion, isn't sure she's ready. He refuses permission. As Lindsay and Seth fight over Ruth's future, both begin to feel a strong, intoxicating passion. Can they put aside their differences and find a future together...? Reflections is a standalone novel - but readers can follow Ruth Bannion's story in a sequel, Dance of Dreams. ...Show more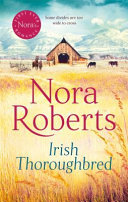 $19.99
AUD
Category: Romance | Series: Irish Hearts Ser.
The very first novel by the phenomenal #1 New York Times bestselling author Nora Roberts,Irish Thoroughbred is the story of a young immigrant, a racehorse breeder, and a romance that could only happen in America--now in a beautiful new hardcover edition. There's nothing left for Adelia Cunnane in Irela nd. The aunt she cared for has passed, and the family farm has been sold for taxes. But her uncle Paddy has written her: Come to America... The Maryland horse farm where Paddy lives and works is more than Dee dared to dream about. She has always had a magical touch with animals, and her she finds employment in the stables--and a chance to fly, on the muscular back of Travis Grant's chestnut Thoroughbred. It's easy to put aside a passing pang of homesickness when she can spend her first paycheck--which feels like a veritable fortune--on the feminine frivolities that were never a part of her life in the old country. But the most unfamiliar territory of all is her relationship with her boss, the man who has made all this possible. Spirited but innocent, Dee is disconcerted by the way he treats her--and the way she responds. America may be the land of opportunity, a place where even those from the humblest background can pursue what they want--and, perhaps, even find themselves one day attending the Kentucky Derby. But some divides may be too wide to cross, and Dee fears that demanding more could cost her all that she's already gained... ...Show more