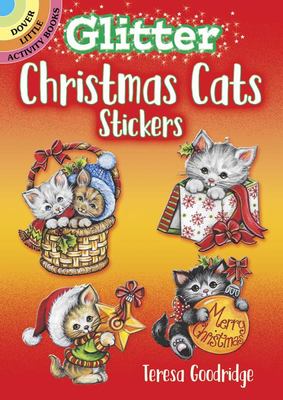 $4.99
AUD
Category: Christmas Books | Series: Dover Little Activity Books Stickers Ser.
Spread Christmas cheer with this little book of stickers, which features colorful, cuddly cats in all kinds of cute poses. The stickers are sure to add some holiday flair to your Christmas cards, and the book would be a great gift for a cat-loving friend. It's the purr-fect way to celebrate Christmas ...Show more
$9.99
AUD
Category: Christmas Books | Series: Lulu Bell
Cooking, a concert, and cricket on the beach - it's a Lulu Bell Christmas story! The Bell family are preparing for the best Christmas ever. There are presents to wrap, yummy food to cook and costumes to sew. But Lulu's friends Olivia and Jo are too sad to sing in the school concert because their little cat Bonnie is missing. Can Lulu cheer them up and help find Bonnie before Christmas Eve? Maybe a special letter to Santa will help. ...Show more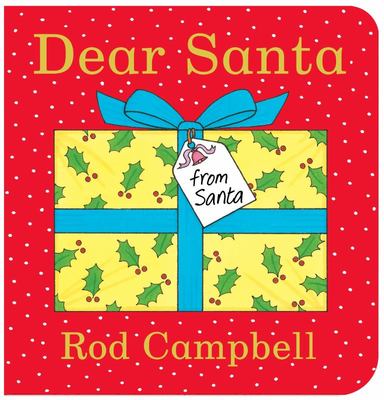 $14.99
AUD
Category: Christmas Books
A letter to Santa asking for a Christmas present starts off a merry chain of gift-wrapping, but nothing seems quite right and each time he thinks better of his choice. Lift the flaps to unwrap a present and find out how Santa chooses the perfect gift. There's a special surprise at the end!
$21.99
AUD
Category: Christmas Books
A very special child has been born ... By the light of a bright star, the shepherds and the three wise kings set off to visit Mary, Joseph and baby Jesus.  Designed especially for little ones, this die-cut board book is the perfect introduction to the story of Christmas.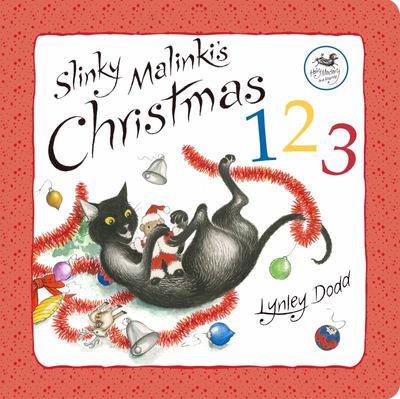 $16.99
AUD
Category: Christmas Books
Slinky Malinki has stolen the Christmas tree decorations! Let's find them and learn the numbers from 1 to 10. Oh, that cheeky cat Slinky Malinki has got up to his usual tricks and meddled with the Christmas tree decorations. Can you find and count them all from 1 to 10? With a durable hardback case and thick board pages, the bright and delightful pictures of Lynley Dodd's famous cat Slinky Malinki, and his stolen goods, will make learning to count from 1-10 a repeated pleasure for adult and child. This festive board book is sure to raise giggles with grownup readers - especially those who have had their own Christmas trees climbed and dismantled by a pesky but beloved cat - and it's the perfect present for every young number learner. Read all the Hairy Maclary and Friends books by Lynley Dodd!  ...Show more
$15.99
AUD
Category: Christmas Books | Series: Bumper Short Story Collections
Curl up with this sparkling collection of Christmas stories from the world's best-loved storyteller. Perfect for children aged 5 and up! Embrace the spirit of Christmas with tales of magic and wishes galore in this heart-warming collection. From a dog who discovers the joy of Christmas to Santa Claus wh o gets himself out of a muddle with a little help from his friends, these stories celebrate shared times, festivities and wonder. Filled with lots of festive fun, these stories are ideal for younger children being read to and for newly confident readers to enjoy independently, each story stands alone and is the perfect length for reading at bedtime or in the classroom. Enid Blyton remains one of Britain's favourite children's authors and her bumper short story collections are the perfect way to introduce her work to a new generation of readers.  ...Show more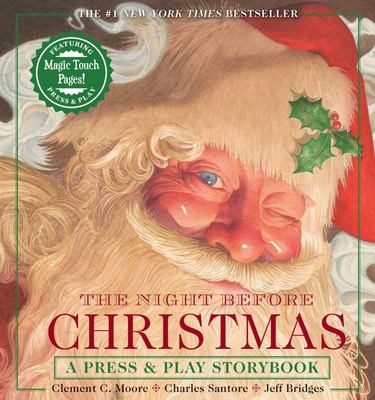 $39.99
AUD
Category: Christmas Books
Bring the Christmas to life with The Night Before Christmas: Soundboard Edition narrated by Jeff Bridges   Treasured by families worldwide, now you can read along with Jeff Bridges as you and your family count down the days to Christmas. Thisnew family heirloom edition of The Night Before Christmas come s with a special reading of the poem by Jeff Bridges himself in the form of read-along buttons on every page that tell the story as you go. Featuring illustrations from #1 New York Times bestselling illustrator Charles Santore, see this Christmas classic jump off the page like you've never seen it before. With gorgeous illustrations, charming soundboard design, and a timeless story all at an incredible value, this book is the perfect holiday tradition to be passed down for generations. ...Show more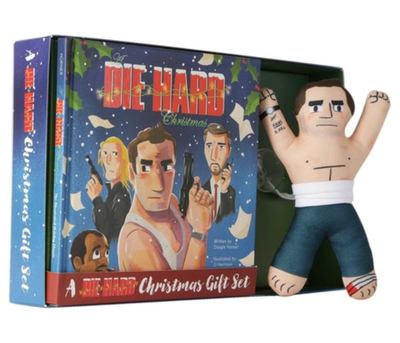 A Die Hard Christmas Gift
by Insight Editions Staff; Doogie Horner; J. J. Harrison (Illustrator)
$39.99
AUD
Category: Christmas Books
The Die Hard Christmas Gift Set includes a delightful Christmas storybook for adults based on the action-packed Die Hard film and a collectible plush toy.   The best-selling holiday classic storybook A Die Hard Christmas is now a charming holiday gift set. Based on the fan-favorite Christmas movie Die Hard, this set comes with a plush toy of hero John McClane (complete with suction cup attachment for easy hanging) and the illustrated adult storybook.   All police officer McClane wants for Christmas is to reunite with his estranged family. But when his wife's office holiday party turns into a deadly hostage situation, he has to save her life before he can get home in time for Christmas This cleverly reimagined homage, based on the poem "The Night Before Christmas," is filled with whimsical illustrations and has quickly become a holiday classic. ...Show more
$39.99
AUD
Category: Christmas Books | Series: Jesus Storybook Bible Ser.
An interactive story, sound, and song Advent experience for the whole family! Brought to you by beloved author Sally Lloyd-Jones and based on the bestselling The Jesus Storybook Bible, with over 2 million copies sold. From the creators of the bestselling The Jesus Storybook Bible comes a glorious pictu re book that celebrates the miracle of Christmas and the Advent season. Featuring 10 buttons that activate 20-seconds of classic Christmas music or narration by award-winning British actor David Suchet, there is simply no other holiday book that includes such an interactive array of creative and heartfelt elements. This picture book not only highlights the significance of the Nativity and reaffirms the spiritual meaning of God's most precious gift, it does what few other Christmas or Advent books do. It shows that even the Old Testament stories pointed to a Rescuer, and it is a complete celebration of the holiday season, which doesn't end on Christmas morning with Jesus' birth. The Jesus Storybook Bible A Christmas Collection: Will become a new Christmas and Advent reading tradition for you and your family Helps children young and old understand and celebrate the true meaning of Christmas Shows readers that at the center of every story in Scripture is a baby, the child upon whom everything will depend Includes four beloved Christmas hymns: O Come, O Come, Emmanuel; God Rest Ye Merry, Gentlemen; We Three Kings; and Joy to the World ...Show more
$14.99
AUD
Category: Christmas Books
A joyous version of the nativity story told by a curious little owl. It is a silent night and Little Owl is sitting in their tree with a waiting feeling, when a star sparkles along. "Come with me," says the star, and Little Owl follows, as do three men on camels and shepherds with their sheep. They soon find themselves part of the happiest scene on Earth. Perfect for small hands, this sturdy board book features a sparkly gold starburst foil effect on the cover and a triumphant last page! ...Show more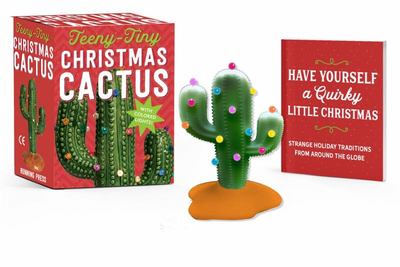 $17.99
AUD
Category: Christmas Books | Series: Miniature Editions
Feliz Navidad! Your grandmother's ceramic tree has been given a modern, Southwestern facelift in the Teeny-Tiny Christmas Cactus. A bulb inside this fun ceramic cactus illuminates the tiny lights and casts a cheerful glow on your desktop, mantle, or any place in need of a festive touch! This adorable mi ni kit includes: A 4" ceramic cactus with 20 multi-colored lights A 32-page mini book exploring the fun, quirky ways people celebrate the Christmas season across the world ...Show more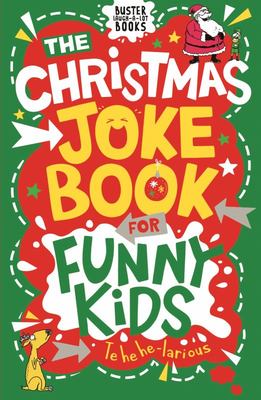 $9.99
AUD
Category: Christmas Books | Series: Buster Laugh-A-lot Books
Who delivers presents to baby sharks at Christmas?Santa Jaws What do you call an elf who has just won the lottery?Welfy How does Rudolph know when Christmas is coming?He looks at his calen-deer. Stuffed full of festive fun with over 300 Christmas jokes including classic cracker one-liners, silly puns, t ongue twisters, riddles and much more. Designed to be easy to read with wonderfully silly illustrations for extra laughs, this te he he-larious collection is the perfect stocking filler. ...Show more