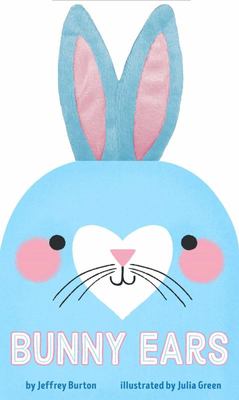 Bunny Ears
by Jeffrey Burton; Julia Green (Illustrator)
$12.99
AUD
Category: Easter Books
This hilarious and adorable bunny shaped board book with plush bunny ears wonders what the Easter Bunny would be like if he was another animal   Bunny ears on a lion? Have you seen that before? Do you think the Easter Bunny makes a great, big ROAR?   What does it take to be the Easter Bunny? Can an y animal in the world wear a pair of bunny ears and hop along the bunny trail?   Join lion, piggy, kitten, llama, and tortoise as they take turns auditioning to be the new Easter Bunny by wearing an adorable set of actual plush bunny ears (with crinkle paper inside) on every page. But rest assured, there's only one Easter Bunny, and those ears belong to him ...Show more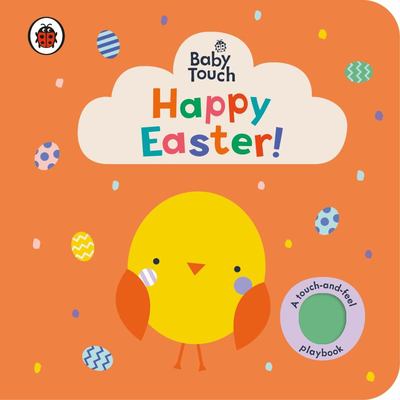 $12.99
AUD
Category: Easter Books | Series: Baby Touch
This adorable touch-and-feel book is perfect for sharing with little ones at Easter! With simple text, bright illustrations and an exciting touch-and-feel on every double page, this gorgeous board book helps to engage your baby's senses while gently introducing them to Easter. Sensory development First words Recommended for children aged 0+ Illustrated by Lemon Ribbon Studio Also available: Baby Touch: Happy Birthday! Baby Touch: Animals: a black-and-white book Baby Touch: Hello, Mummy! Baby Touch: Words ...Show more

$16.99
AUD
Category: Easter Books
Spot and his friends are going on an Easter egg hunt at the farm. Can you help them find all the hidden eggs?Toddlers will love this basket-shaped board book for little hands that can be played with or read for twice the fun!With lots of eggs to discover throughout, as well as a special patterned egg to find on each spread, this fun Easter story encourages early learning through counting, pattern and colour recognition. If you loved this, why not try-Where's Spot?   ...Show more
$16.99
AUD
Category: Easter Books
The Very Hungry Caterpillar is at the farm hunting for tasty Easter eggs . . . Meet friendly farmyard animals and lift the flaps on every page to help The Very Hungry Caterpillar hunt for eggs.Will you find them all? A simple, delightful new seasonal lift-the-flap adventure with big flaps that are per fect for little hands. ...Show more
$16.99
AUD
Category: Easter Books | Series: Peter Rabbit
Happy Easter from Peter Rabbit! Join Peter on an Easter adventure in this charming touch and feel book. Peter is hopping on an egg hunt, but finds a fluffy surprise instead! With tactile elements on every page and a simple story to follow, this board books is perfect for little bunnies at Easter. Look o ut for other Peter Rabbit books at Easter: A Spring Surprise Hop, Skip, Stick: A Sticker Activity Book Peter Rabbit: A Pop-Up Easter Egg Hunt Happy Easter Peter! Peter Rabbit Easter Eggs Press-out and Play ...Show more
Busy Easter
by Campbell Books; Jill Howarth (Illustrator)
$6.99
AUD
Category: Easter Books | Series: Busy Bks.
Push, pull and slide the tabs to join in with the Busy Easter celebrations! Bake delicious hot cross buns, follow the Easter bunny in an egg hunt, then celebrate with all your friends.Children will love playing with this bright and colourful board book with gentle rhyming text and wonderful illustration s by Jill Howarth, which is part of the popular Busy Book series.Discover more seasonal Busy Book titles such as Busy Chinese New Year, Busy Halloween and Busy Christmas. ...Show more
Easter Hat-Astrophe
by Rory Mather; James Hart (Illustrator)
$17.99
AUD
Category: Easter Books
A parade, a parade, an Easter Hat Parade. Hear the adoring cries! The sun is out, the stands are full, who will win first prize? The animals have planned a Grand Easter Hat Parade; what could possibly go wrong?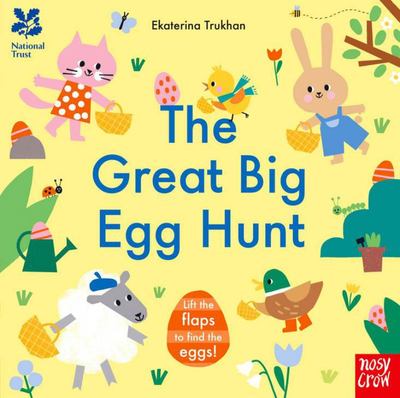 $14.99
AUD
Category: Easter Books
Lift-the-flaps in this springtime board book that's full of surprises! A charming interactive egg hunt book from the National Trust – perfect for sharing at springtime! Follow Rabbit as she sets off on an exciting lift-the-flap egg hunt adventure. But all is not quite as it seems . . . Will Rabbit eve r find any eggs to put in her basket? Or will she find something even better along the way? With lots of sturdy flaps to lift on every page and a simple story introducing cute animal characters, this delightful springtime board book is full of surprises. ...Show more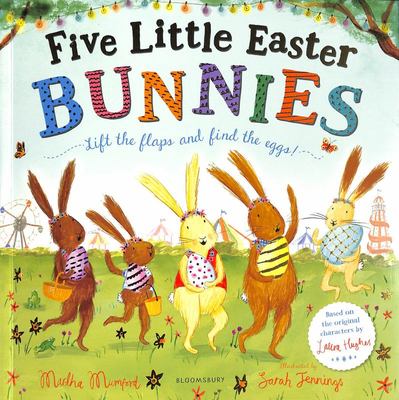 $14.99
AUD
Category: Easter Books
Join five little Easter Bunnies as they set off on an exciting lift-the-flap Easter egg hunt. With five delicious eggs to find and count, it's a perfect springtime adventure! Can you help the bunnies climb trees, peek into nests and look under leaves to find their eggs? You'll have to lift the flaps to search for the tasty prizes - and there might be some surprises along the way too! Based on the popular childhood rhyme 'Five Little Speckled Frogs', this joyful, interactive book is packed with adorable bunnies, lambs, chicks and ducklings. Get ready for non-stop Easter fun in this beautifully illustrated read-aloud, full of the joys of spring. From creators of the bestselling We're Going on an Egg Hunt and Hop Little Bunnies. ...Show more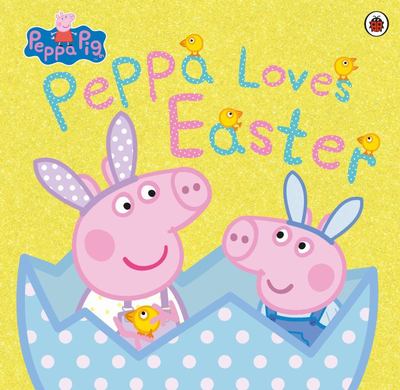 $14.99
AUD
Category: Easter Books | Series: Peppa Pig
This new picture book is the perfect gift this Easter.It's Easter time and Madame Gazelle has a special Easter surprise for Peppa and her friends after playgroup - Miss Rabbit has organised an Easter Egg-stravaganza!There's Easter cakes, Easter cards to make, an egg decorating stall and Granny and Grand pa Pig's fluffy newly-hatched chicks, but where is Miss Rabbit? And who is inside the huge Easter egg?Peppa Loves Easter! ...Show more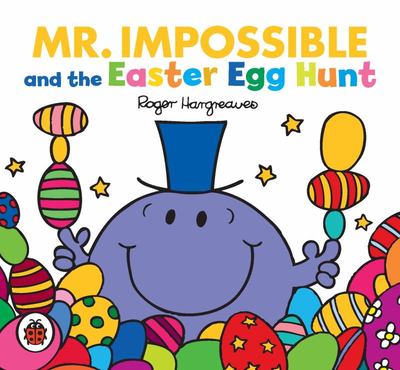 $14.99
AUD
Category: Easter Books
Mr Impossible is organising an Easter egg hunt for all the Mr Men and Little Miss and he is hiding the eggs in the most impossible places ... Some are so high that only Mr Tall can find them and some so low and cleverly hidden that Mr Small will need to be called. But it is Mr Nobody who manages to find the most difficult egg of all - the invisible egg! Packed with Easter fun from beginning to end! The incredibly popular Mr Men Easter story now has a shiny foil cover and will make the perfect Easter gift or Easter basket stuffer. ...Show more
$19.99
AUD
Category: Easter Books
Near bush and scrub and oceanfront, they tiptoe on their Easter hunt . . . A group of baby bilbies are on an Easter egg hunt. They find all kinds of eggs - a kookaburra's egg, a turtle's egg, a cassowary's egg - before the little bilbies finally find what they've been looking for: Easter eggs to share with all their friends. This colourfully illustrated picture book showcases the diversity of Australia's egg-laying animals. Each spread reveals an egg in its natural environment and asks the question 'Whose egg could this be?'. After turning the page, the egg is matched with the animal it belongs to. ...Show more